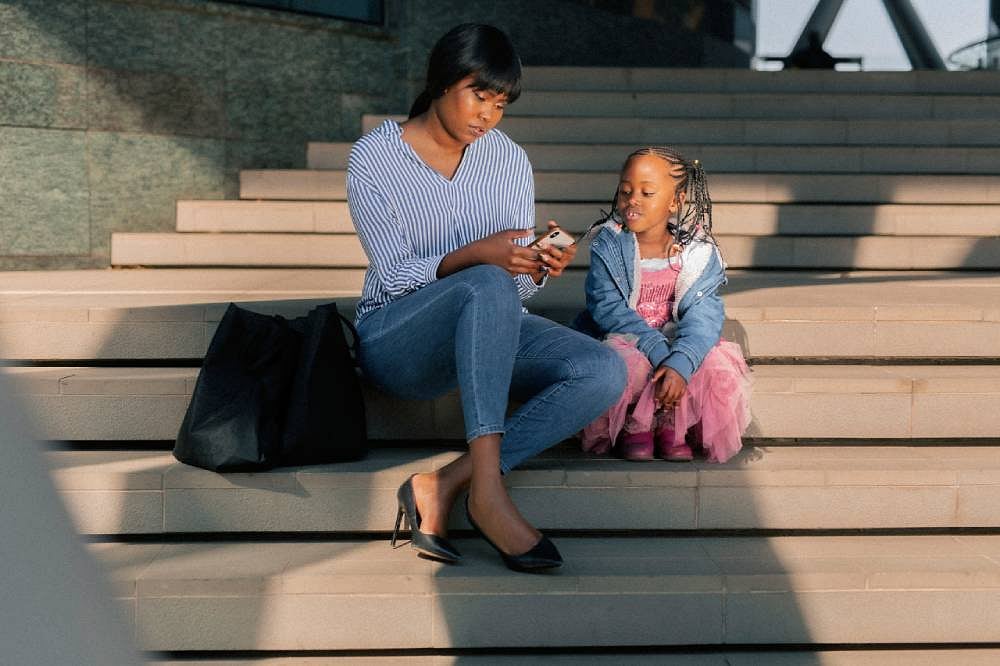 Posted on Monday, December 6, 2021
Legal Assist Guide: Get the Help You Need
Guardian Angel Legal Assist from First for Women offers you the opportunity to speak with qualified attorneys over the phone.
What is the Guardian Angel's Legal Assist?
At First for Women, Guardian Angel Legal Assist offers you the opportunity to speak with qualified attorneys over the phone. The telephone consultation can look at a variety of topics, including finance and tax matters. A tax attorney can answer questions related to income tax returns, calculate taxes payable, understand your deductions, and how to best plan for your retirement.
Beyond a tax assist, other legal matters provided by the service include:
Legal documentation around buying or selling a home
Power of attorney agreements
Wills and contracts,
Courtroom preparation,
Contractual law
Legal representation referral.
Legal Assist is not the same as Legal Aid, which is a free South African legal service given to those who can't afford legal representation.
How Legal Assist can help you with legal queries
Hiring an attorney is something almost everyone will have to do at least once in their lifetime, but that doesn't mean it should be a financial drain. Our service provides expert opinions and, if needed, gives a referral upon request. Some of the ways you can make use of the Legal Assist benefit are listed below.
1. Documents needed for buying or selling a house or property
Congratulations! You bought or sold your home. This milestone is often the first time many people need a law assist guide for help. You will need to choose between an attorney or a conveyancer to sell or buy a house. Transferring a title, finalising closing paperwork, paying the fees involved with the sale transfer, and other steps and negotiations along the way are all documents that require an attorney. Whatever your sale or purchase requires, our team is ready to help.
2. Leases and rental agreements
Whether you're a landlord managing property or a renter looking to move, you'll have to sign a lease or rental agreement. Often, the terms lease agreement and rental agreement are used interchangeably to mean the same thing. While they do vary slightly, the core of each agreement is the same: both are binding legal contracts between the property owner and property renter.
A lease agreement allocates a fixed time that a renter is allowed to live in a unit, typically six or 12 months. A rental agreement is typically issued for shorter periods.
3. Personal wills
We've all seen the movie: a wealthy parent dies, and their children fight over assets, like real estate, jewellery, or even the family pet. Save the Hollywood drama for someone else and make sure you have a personal will, so your final wishes for your estate are actionable for your family and loved ones. You'll need a lawyer to help you draft and execute a will—that's the legal term for signing a will to make it legal. It's not necessary to have your entire life and estate planned out before you begin the process of drafting a will, so reach out today to get the process started.
4. Power of attorney agreements
Power of attorney affords legal authority to a designated person to act on behalf of another person in certain situations, such as a medical emergency. The person you choose to be a power of attorney is someone who is informed of your wishes and is a person you would feel comfortable speaking on your behalf if you're unable to make important decisions yourself. For example, hospitals, doctors, insurance companies, and even banks may require a legal power of attorney document before allowing someone to access your personal information or make medical decisions on your behalf.
Get Legal Assist from First for Women
Make the most of your Guardian Angel's Lifestyle benefits. These benefits provide you with a host of lifelines you might need in a time of emergency. Apart from the legal Assist aspect, First for Women also offers a Finance and Tax Assist option, as well as the Home Assist, Medical Assist, and Concierge Assist when you're struggling for a bit of extra help.
The Guardian Angel on Call is dedicated to roadside assistance. So, get professional legal assist and advice you can trust from our dedicated and trained team. Reach out to First for Women to learn more about our Guardian Angel Lifestyle Assist benefit and how we can help you today.