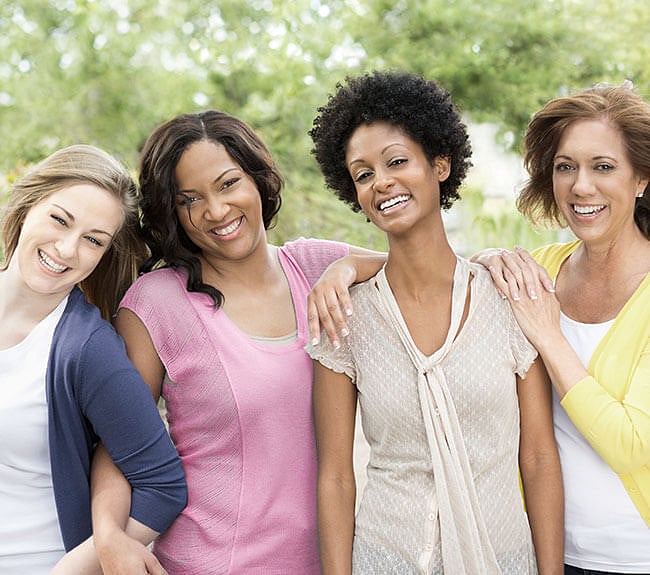 Women are pillars in society, whether it's at a country level, at the companies they work for, or in their families and friendship circles. Women are powerful consumers and are taking on even more decision making responsibilities within the multiple roles they fulfil. One of these decisions is linked to insurance.
We found that more women were taking out their own insurance policies but at that time there were no products designed to meet their needs. As such, 1st for Women was born out of a desire to provide, for the first time, insurance specifically designed for women that would meet them on their own terms.
Our story starts in 2004 and over the years, we have been able to offer exceptional value to our customers.
We also focus on inspiring confidence in women and believe that the world would be a much better place if more women were able to let their confidence shine. In all that we do, we aim to be the consistent reminder that encourages women to realise their inherent greatness, resolve, and power.
And, although we know that women have their worlds under control, that extra support and a reminder of their inner strength when its needed most never goes amiss.

That's why we offer insurance specifically designed for women that helps them move forward when trouble comes along through our BetterCar product, our Guardian Angel Lifestyle Assistance, our handbag cover, our All Woman Dread Disease Cover, a savings on their insurance premium when switching to 1st for Women and more, to help deliver on the demands of their world.
Not only does 1st for Women offer tailor-made insurance that supports women to be on the front foot in any situation, but we also help those in difficult situations through the
1st for Women Foundation.
Over R56 million has been raised for our two causes: violence against women and cervical cancer. Thanks to our clients' generosity, we have made a positive impact on many women's lives. Every month, a portion of all premiums is donated to organisations that help these two causes, showing that, together with our customers, we can make a difference.