What is Third Party Insurance?
If you don't need all the bells and whistles of comprehensive car insurance, 1st for Women's Third-party Insurance will make sure you can still take care of your financial interests and look out for those around you on the road.
This basic vehicle insurance has got you covered if you're in an accident that was your fault. We'll cover damages to the third party's property.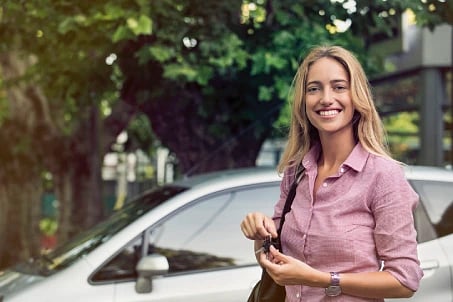 Frequently Asked Questions
Third Party Insurance is basic car insurance that covers any accidental damages to third party property caused by the vehicles on cover and for which the driver is legally liable.
1st for Women doesn't cover damage to your own car if you're involved in an accident, whether it was your fault or not. We also don't cover you if your car is stolen, hijacked. This type of insurance plan was specifically designed to give you just the basics with an affordable monthly premium.
We also don't cover you if you do anything illegal in your car, like drive without a valid licence or drive while under the influence.
Legal liability is a technical term that means you're responsible to pay for the damages if you cause an accident. It doesn't matter how it happened – whether you looked away for a second at your radio station, lost concentration, or misjudged a gap in oncoming traffic. Depending on the circumstances of the accident, you might damage one or multiple people's cars; either way, you might be held legally liable to pay for the repairs or replacement of the vehicles damaged.
If you cause an accident, it's important to remain calm and treat it the same way you would any other road incident. First, make sure you and the other people involved are OK. Once you've established that, you can see if it's safe to move your vehicles. Then, exchange details with the third parties involved, like contact information, car registration, and insurance details. Report the accident at the nearest police station then submit your claim to us. Once we have the details of the incident from you and the case number from the SAPS, we'll take it from there.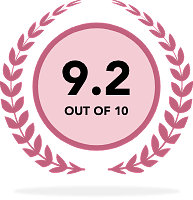 We're proud to be rated an excellent 9.2*/10 for service excellence.
*Based on customer feedback from internal surveys following service interactions.
Third Party Car Insurance Quote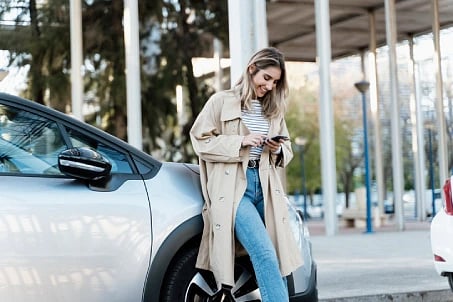 Third Party Car Insurance quote
Get a Third Party Car Insurance Quote online in minutes and make the switch to 1st for Women now.