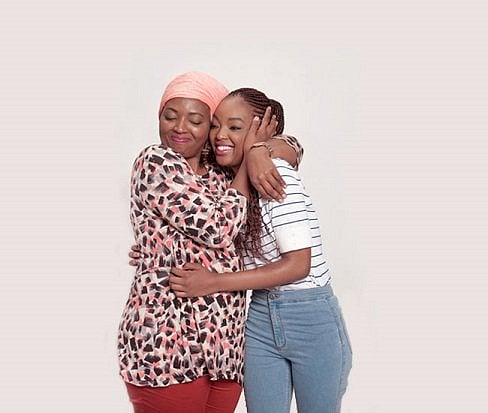 Posted on Tuesday, May 23, 2017
Making mom pink with pride
We treated some of our lucky, randomly-selected, customers and their moms to an extra special Mother's Day this year by inviting them to the "Pretty in Pink" High Tea at Suikerbossie in Hout Bay, hosted by Smile 90.4FM and 1st for Women! Think champagne, scrumptious treats, well-deserved pampering and so much more!
All five hundred guests had the chance to take in truly breathtaking views and enjoy a lavish buffet, while being entertained by one of Cape Town's favourite performers, Emo Adams. And it really was the perfect way to celebrate some of the most amazing women in our lives – and put them first in a very special way!
Here's what two attendees had to say:
"Thank -you so much for selecting me for this special occasion I was absolutely blown away by the event!
We arrived early and already it was buzzing with ladies. We were greeted by the 1st for Woman angels and that was fabulous, later we had a photograph taken with them. Careful thought and planning went into every detail to make this a special day. Loads of champagne throughout the event (and us ladies do love our bubbles!). This truly is a beautiful venue. We also thoroughly enjoyed Emo Adams and laughed so much, while Smile Radio had us going with entertaining quizzes.
The 1st for Women Ambassador and the team were fabulous and made us feel like queens. Thank you so much for the extra gifts we received, we were so spoilt. 1st for Woman rocks! I hope I get chosen again one day!
Thank you so much!
Best Regards
Jo"
Jo-Anne Aaron


"It was a lovely afternoon and much fun was had. The decor was pretty, the pamper sessions very generous (although we didn't take advantage of it), the entertainment was fantastic, the goody bags were fabulous and all in all it was a lovely experience!
Thank you again for the invitation and well done to 1st for Women for their generous sponsorship of this event!
Kind regards,
Alison"
Alison Markham