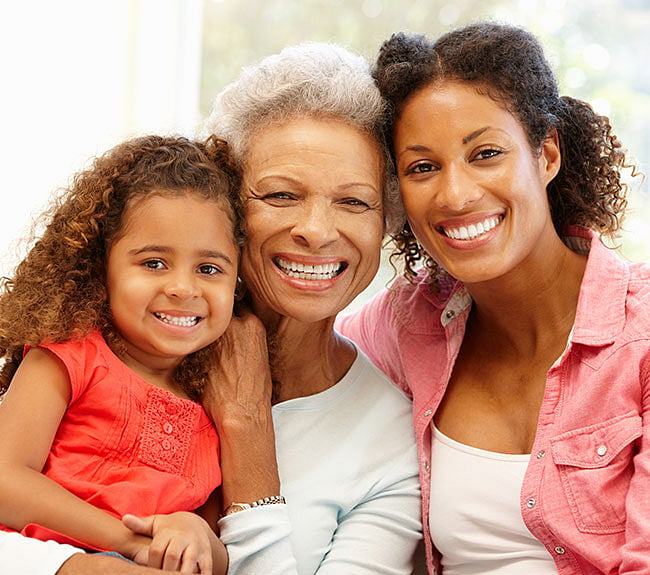 Posted on Thursday, August 27, 2015
How to be the best mom you can be
It takes a whole lot of courage to be a mom in the modern world. Once you have a child, you've dedicated yourself to a life of uplifting another human being, no matter what age your child is. You feed and hold them as babies; you work hard to provide them with an education when they're growing up, you hug them through their first heart breaks, you take out life insurance so that should something happen to you, they will be taken care of, all while giving them every ounce of love you have in your heart.
It takes courage to do all of this so selflessly!
On top of all this, there are the endless advice columns and magazines telling you what you should be doing as a mother. You must have a firm and fit body, the time to drive your kids to soccer practice, cook a roast every night, buy them a new PlayStation, and still work 12 hours a day.
At 1st for Women, we don't think any of these unrealistically high expectations make a good mother. To us, it's about giving your child your best within your own personal situation and passing on your values. Find out more below:
Values
Each person is different – what is important to one is not so important to another. No matter what other people think, a good mom will try her best to pass her values onto her children, whether this is kindness to others, pride in appearance, politeness, or a love of animals.
Growth
Everyone makes mistakes – it's a part of life. Making mistakes isn't what matters; it's how we grow from them that does. There is nothing wrong with making a mistake with our kids, because we can turn that into an opportunity to teach them how to grow from these slipups.
Self-worth
Kids have it hard, too. They deal with bullies teasing them and teachers judging their work all day long. But through encouragement and small gestures like a pat on the back (even when they have failed), you can raise a child that knows their own self-worth.
Love
We left the most important point for last. Loving your children is the best gift you can give them. Taking out life insurance, tucking them in bed at night, holding their hands while you lead them into their first day at nursery school, and even asking, "How was your day?" are all the ways we show our children that we love them, and if you love your kids, you're doing parenting right!
Remember that no one realistically expects you to be the 'perfect' mom all the time. Indeed, there is no such thing. We all have good and bad days, and that's OK. Being the best mom you can be means doing your best within your own personal circumstances and having the courage to accept that you are not perfect!
1st for Women wants you to be the best mom you can be, which is why we offer helpful benefits such as our Guardian Angels, Home Assist, Medical Assist, Nurse @ First, and Concierge Assist to help you when you need it most.