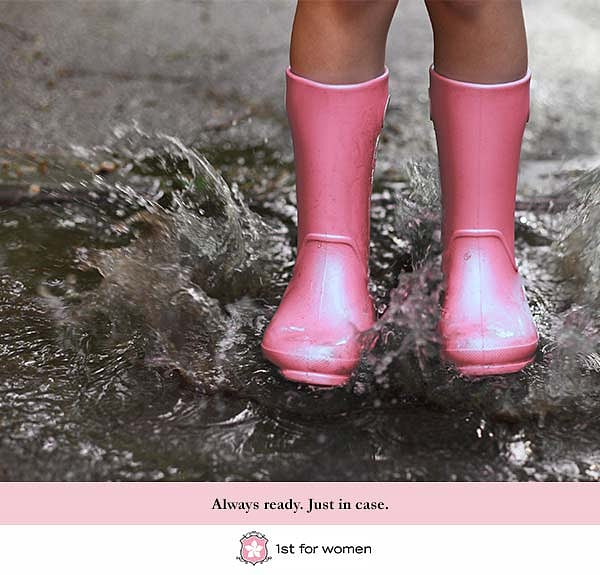 Posted on Thursday, August 24, 2017
Women like to be prepared. 'Just in case'

The multi-dimensional requirements of modern society means the pressure is real for women, who it is estimated drive 70-80% of household purchasing decisions, while juggling family, friends, jobs and careers; which is why women like to be prepared for those 'just in case' scenarios to deliver on the demands of their busy world.
Women's innate ability to be prepared for whatever may happen is not conjecture – it's scientific fact – women's brains are structurally designed for interconnectivity, making them effective at multi-skilling, as well as considering multiple eventualities.
Take holidays, for example, research indicates that women pack more than they need when going on holiday. In fact, research found that women over-pack by two thirds when they go away, with 79% citing the most common reason for this being 'just in case'.
As women, we carry almost everything we could ever possibly need with us, just in case. We often think about leaving 15 minutes early, just in case there's traffic. Truth is, we like to be prepared for any possible situation – and we are wired to do so. Our minds are creating never-ending mental lists to make sure we keep as many bases covered as possible.
That's why we keep a screwdriver in the car, or super glue in our handbags. That's why we research things before we do them. We have a plan for just about everything. It makes us feel secure. It makes us feel confident that we can do almost anything because we've prepared for it.
As a modern woman you may often need to multi-task in order to perform at your peak and sometimes just get what needs to be done done, at work, at home and at play. And you manage all of this because you are adept at delivering all that your world requires of you because you are prepared.

Celebrating Women's Month
We have been celebrating these amazing women during Women's Month with the launch of our 'Always ready. Just in case' television commercial, aimed at inspiring confidence in women by highlighting and celebrating the fact that being prepared is a strength of women, which assists them in being the best version of themselves – on their terms.
The advert is a metaphor for the very role insurance plays – being prepared in case something happens. 1st for Women is there for all those 'just in case' moments with insurance specifically designed for women – not only providing car and home insurance, but also supporting the unique needs of women by providing peace of mind and convenience through its Guardian Angel Assist service.
Watch the advert here: https://youtu.be/eJ-eOrvjuGc
Join the conversation on Twitter: @firstforwomen, Instagram and Facebook: @1stforwomen at #JustInCase