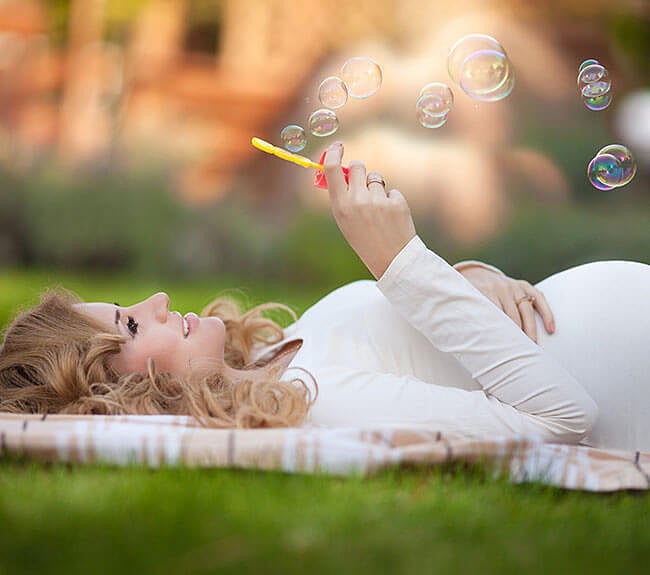 Posted on Thursday, July 14, 2016
What to do when expecting a baby
Congratulations, you're pregnant! You're probably feeling a mixture of delight, fear and anxiety that you never knew was possible. Your hormones are up and down and you've got a million questions about your soon-to-be new addition to the family, especially if you're a first-time mom: What kind of a mother will you be? Will you know what to do once the baby comes? Is the birth going to be painful? Can you give your child everything he or she needs? You may feel anxious about your baby, and that's perfectly normal. But remember that she or he is going to have something that no other child in the world will have – that unique bond with you. Even his or her siblings won't have the same kind of bond; each will be different but equally as beautiful and special.

There is so much that goes into preparing the best environment and life for your child before you can bring them home, and making sure everything is in order can be overwhelming. This is why we've created a little checklist for you so that you can get the important things done and have more time to spend with your beautiful baby. So take a deep breath, relax for a few minutes, and read our advice for getting the necessities out of the way:
Baby proofing
You might think that there isn't much to do in terms of making your home a safe place for your new little one until he or she begins crawling or walking, but there are innumerable ways you can ensure their safety (and yours). Doing these things long before the baby comes means that you can fully enjoy this wonderful time in your life.
Bathroom
You'll be spending a lot of time in the bathroom with your baby, so it's best to make sure no harm comes to either of you! Get a non-slip mat for the bottom of the bathtub and move all of the beauty and cleaning products you keep on the side of the tub to a place where little hands can't reach them. You'll find that your bond will grow deeper every day, and so will your baby! He or she will begin crawling and walking in no time at all, so safety prepping long before that time comes is a must. Get a toilet lock so that their curious fingers don't get squashed, store all of your medicines far out of reach, preferably in a locked cabinet, and if you keep things like your hairdryer or straightener in the bathroom, make sure they're always unplugged when you're not using them and keep them (and their cords) well out of reach.
Bedroom
Moms and babies alike need sleep, so the bedroom is the place where you are going to leave your baby alone for the most amount of time; it's vital to make sure that no accidents can happen when you're not there. A sturdy crib is the first item you should buy, and make sure that the slats are not too far apart – a cool drink should not be able to fit between them. Your baby will soon be able to grasp things and move him- or herself around a little, so should they fall out of the crib, you want them to be far away from windows and objects like heaters. Also, don't put the crib against the wall where there are paintings or other wall décor that might fall down on top of them.
Kitchen
You will create many wonderful memories with your child in the kitchen, such as baking birthday cakes or making muffins to sell at the school market day. But this is also where we store most of our hazardous detergents, so make sure to put child-proof locks on all kitchen cupboards, particularly those at eye level with your little one. If you feed your pets in the kitchen, never leave their kibble unattended. The same goes for kitty litter – don't leave it in an area where your baby can reach it. When you're cooking, never let pot handles hang over the side of the stove where they can be pulled down, and stove knob covers will stop her or him from turning the stove on.
Admin
In addition to baby proofing your home, you'll need to sort out some administrative matters too, before and after the birth. It's not the most 'idealistic' part of having a baby, but is nonetheless necessary, and if you get it done early, you'll have worry-free, quality time with your newborn.
Registering your baby
The Department of Home Affairs requires your baby to be registered within 30 days of being born. You'll then receive an unabridged birth certificate which you should keep in a safe place. South Africa recently instated a law where parents must present an unabridged certificate for their children when travelling in and out of our country.
Life insurance
As you have children, your responsibilities and priorities change, so you're likely to want to change your life insurance policy to include your children as beneficiaries. This task will certainly take a backseat to caring for and developing a bond with your newborn, but don't leave it too long to get sorted out. Health insurance Before your baby is born, make sure she/he will be covered on your health insurance or medical aid plan from birth.

Home contents insurance
Baby products are expensive, so make sure that your home contents policy is up to date and you have the right amount of cover for all those cribs, monitors, play sets, and safety gadgets that you're bringing into your house. At 1st for Women, we understand all the ups and downs that pregnant women and new moms go through. We think you should enjoy this time that is so fleeting and precious, which is why we tailor our insurance for your lifestyle, whether it's life insurance or home contents insurance, we've got you and your family covered.