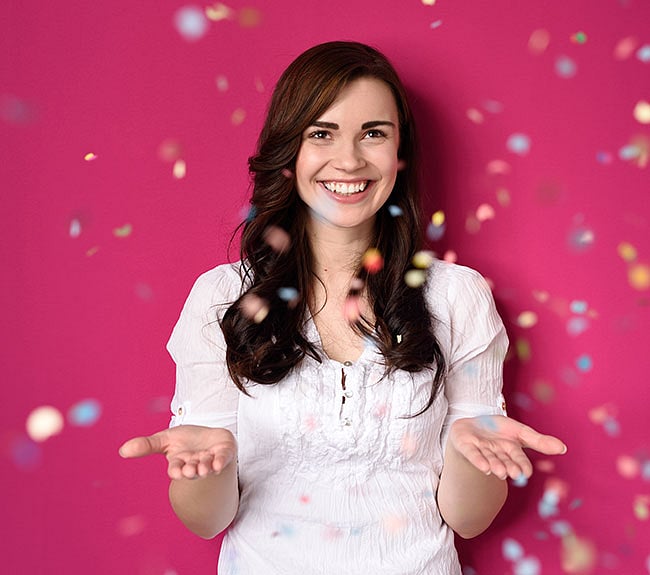 Posted on Tuesday, November 17, 2015
Tips to survive end-of-year celebrations
It's almost that time of the year, when offices are grinding to a halt as the busy year comes to an end. For many, this period also signifies the start of office Christmas party season, as companies will be splurging on elaborate celebrations filled with all-you-can-eat buffets and other treats for their employees.

Many people will also be attending events hosted by family and friends to celebrate and spend time together after a long and stressful year. While it's the time for having fun, all of these year-end parties present concerns that you'll need to take into account; you might be nervous about hosting a big family lunch and catering for everyone, or you may need to be careful about how much alcohol you consume at your office function.

If you're wondering how to tackle these issues and stay safe at all these joyous occasions, continue reading as we have some great tips for you.

When you're hosting a party:
When hosting people at your house, remember the first rule is to be present. Although you have to run around co-ordinating the evening, your guests are there for you, so the more you can get done prior to the event, the more time you can spend with guests.
Mix and mingle with everyone at the party to avoid people feeling like they are not wanted; spend some time with all your guests by moving from one group to another so that you can catch up with everyone.
Make sure you cater for your guests' needs. To make everyone feel welcome, find out if they have any specific dietary requirements. Plus this will help when it comes to planning your menu as well as help you and your guests avoid feeling awkward.
To ensure that nothing gets damaged during the course of the evening, consider locking up valuable and decorative items that might get damaged. But just to be safe, this is the perfect time to get home contents insurance quotes or to update your existing policy and specify any items you might have left out.
Keep your pets locked up as not all guests might be animal lovers, and your pets might be overwhelmed by so many new people in your home. But do remember to give them toys to keep them occupied.
Ensure that you have enough safe parking to keep your guests' vehicles protected; this will give them and you peace of mind.
When attending a party:
If you are attending a party, always make it a point to notify a loved one or friend of your whereabouts so that someone knows where you are at all times.
If the evening ends late and you are worried about driving on your own, get a friend to call you once you reach your destination, just to make sure you are safe. 1st for Women Insurance offers a Trip Monitor benefit, where we will call you every half an hour to ensure you reach your destination safely.
Never leave your drinks unattended. Get a friend you trust to watch your drink if you must go to the bathroom or would like to answer a call.
If you are going to be drinking, remember to organise a taxi to get you home. 1st for Women Insurance has an optional Designated Driver service for our customers to make sure they stay safe when they're out.
Attending an office party:
Remember that office parties, no matter how informal, still remain a business event, so be sure to be on your best behaviour. This means not drinking too much of the free alcohol as your bosses and managers are watching.
If you are invited to an office party, it's important to do your best to attend because saying no could damage your reputation with your employer. And, when you attend, spend more than 30 minutes there.
Have a good time! The entertainment has been paid for by the company and they like to know that their employees had a splendid time.
Avoid spending the evening hogging your boss or manager with business-related talk. It is a party and your boss likely wants to relax and enjoy the evening as much as you do.
End-of-year parties are for having fun! But remember to keep your safety in mind at all times. Consider how you're going to get home, how your actions will affect your professional reputation, and if your guests are safe at your own party. 1st for Women is different from other insurance companies because we offer a number of tailor-made benefits specifically for women.

When you're out having fun this festive season, you don't need to worry about getting home safely, breaking down on the side of the road, losing a precious possession at a party in your home, or letting your loved ones know where you are; our Designated Driver, Guardian Angels, Home Contents Insurance, and Trip Monitor services and benefits will support you so that you can fully enjoy these well-deserved celebrations and be your best self right up to the end of the year.