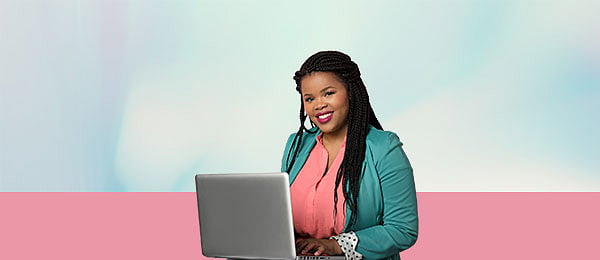 Posted on Friday, October 5, 2018
Cyber bullying facts, figures and fatalities – how cyber safety can save lives
Ladies, what's the first thing that comes to mind when you hear the term cyberbullying?
Broadly speaking, cyberbullying or online bullying is defined as behaviour characterised by intentional acts, carried out by a group or an individual, using electronic communication, like social media, email, and WhatsApp, with the intention to hurt a specific person.
Cyberbullying in South Africa has become a massive problem
We have one of the highest rates of cyberbullying in the world, according to an Ipsos Global Advisor study of 28 countries:
A quarter of South African parents reported that their child had been a victim of cyberbullying.
Half of the South African parents knew a child who had been cyberbullied.
The emotional and financial costs of cyberbullying can be devastating
Cyberbullying is a cyber risk that has been linked to multiple suicides worldwide. This reality hit home, hard, with the recent suicide of an 11-year-old girl, from a school in Johannesburg, who committed suicide as a result of cyberbullying. Countless children and teenagers are experiencing the ripple effects of this abusive behaviour, and many are battling anxiety and depression as a result.
In many cyberbullying cases, decisive legal action must be taken to stop the abuse and bring the perpetrators to justice. Unfortunately, legal intervention can be extremely expensive, with lawyers charging around R1 500 an hour for consultations alone.
1st for Women offers a comprehensive safety solution to cyber risk
To give you invaluable peace of mind, we've launched Cyber Insurance. It's like having a Guardian Angel online. One of the many benefits of Cyber Insurance is cover for cyberbullying, which includes: unlimited legal advice and unlimited mediation as well as a R55 000 litigation benefit. Also included in Cyber Insurance is a cover for other cyber risk-related issues including cyber liability insurance and cover for cyber theft, and for the recovery of lost data.
All of these cover benefits are available to you, your spouse and up to four dependent children, up to the age of 21, for only R99 a month – a small amount in comparison to the potentially exorbitant cost of legal fees.
Keep cyberbullying at bay – expert advice for parents
In addition to taking out Cyber Insurance, there are many things parents can do to help understand, prevent and manage the problem – among these are the below tips from Rianette Leibowitz, an expert on cyberbullying and founder of SaveTNet.
Don't delay having open and honest discussions about cyberbullying with your children – education and support are the first steps to eradicating the problem.
Look out for behavioural changes and listen carefully to things that have been said to, or about your children, online. Something that may seem trivial to you could be impacting them immensely both emotionally and physically.
Educate yourself and your children on the different types of cyberbullying, how to identify these and to never respond to messages of a cyberbullying nature.
Become part of your children's social media circles and lives with the intention to observe (and not to comment).
Take the conversation offline if you see something worrying in their online interactions. Take a screengrab or photo of the messages and discuss the interaction with them in person.
Set a good example in your own online behavior when posting messages to friends or on social platforms such as news sites.
Look out for more tips for parents and information on different types of cyberbullying in upcoming blogs.
How to stop cyberbullying from affecting your child
Implementing these tips and taking out Cyber Insurance will go a long way in protecting your children from cyber risk – on and offline.
Click here to find out more about 1st for Women's Cyber Insurance policy and for a Cyber Insurance quote.