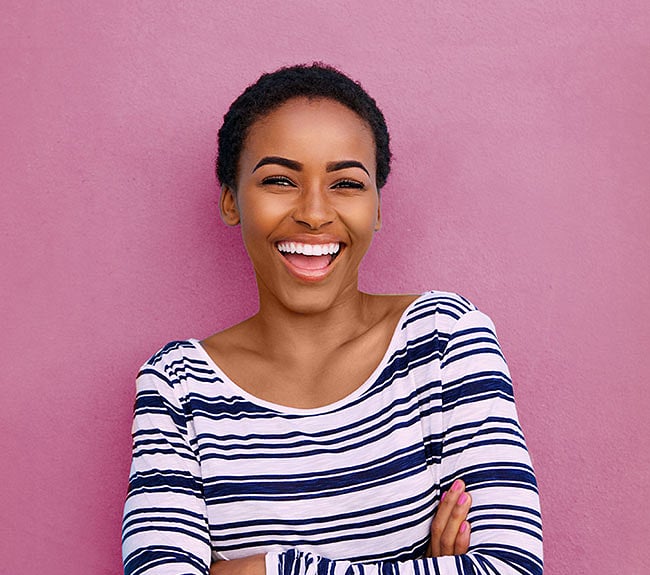 Posted on Thursday, December 20, 2018
All the ways we make your money go further
Whether you're on the road, on the go or online – we've got your back with products and benefits, packed with value.
1. Guardian Angel on Call
Your safety is our priority. That's why our Guardian Angel on Call is filled with these safety features:
24/7 Accident & Roadside Assistance – benefits include: a mobile crash detector, emergency medical assistance, a tow truck service and much more.
Panic Button Assistance – alerts external help in any situation you feel unsafe.
All these benefits are available through the 1st for Women App. Take a look at which benefits apply to your insurance cover.
2. Guardian Angel Lifestyle Assistance
To make your life easier and to give you even more peace of mind, we offer a range of Lifestyle Assistance benefits from Road Assist and Medical Assist to Tax, Finance and Legal Assist and Concierge Assist.
3. Cyber Insurance
To address the constant rise in cyber bullying – and the potentially exorbitant costs of bringing perpetrators to justice, we launched Cyber Insurance. It includes cover for cyber bullying – comprising litigation cover of up to R55 000, among other benefits. Also included in Cyber Insurance is cover for other cyber risks, including: cyber liability insurance and cyber theft insurance.
4. Handbag Cover
When you take out home contents insurance with 1st for Women Insurance, you automatically get Handbag Cover of up to R5 500 if yours is lost, stolen, or damaged. And, if your handbag and its contents are worth more than R5 500, you can take out portable possessions insurance to ensure you're fully covered.
5. The 1st for Women Foundation
When you join 1st for Women Insurance, you join a community of women supporting women. We contribute a portion of your monthly premiums to the 1st for Women Foundation, which to date has raised over R70 million for woman abuse causes and helped over 90 000 survivors. It's another way we make your money go further – and make a real difference.
From our wide range of safety and convenience features to the fight against woman abuse, 1st for Women Insurance ensures that your hard-earned money goes a long way.