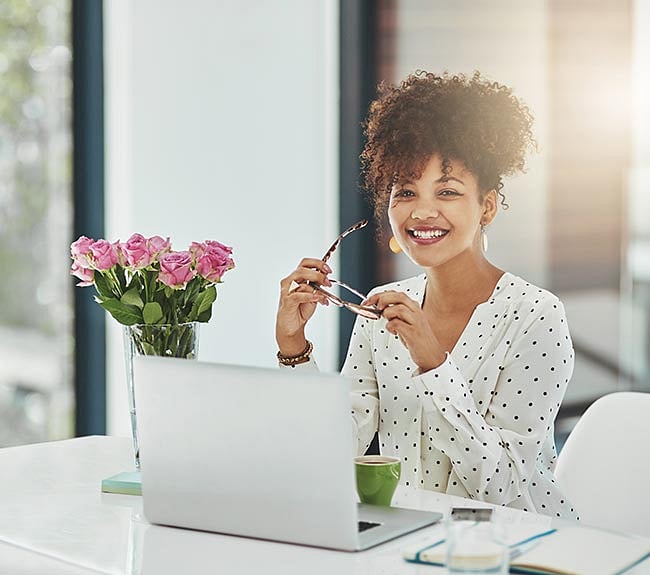 Posted on Thursday, August 30, 2018
The difference between a bad day and the wrong business path
Did you just experience a bad day on your entrepreneurial journey or is that nagging feeling in the back of your mind telling you it's time for some serious reflection of your business career? Either way it's best to be prepared to make the difficult decisions and do your homework, just in case.

Everybody has days at work that make them want to crawl back into bed. But Candice Clark, who runs a career and business coaching outfit, says if those terrible days outnumber the good, then it's time to take stock.

"I think the situation that a lot of women find themselves in is they are doing things they are skilled at, but which they don't particularly enjoy doing," says Clark.

In these situations, you can feel drained, de-motivated and stressed. The ideal situation is what Cark refers to as the 'sweet spot' in your business life. That is, thriving by doing work that you enjoy and are good at.

"When I say thriving, it means that your career gives more to you than it takes away from you. You're energised and you're in flow," says Clark.

But in order to reach this point, you need to identify the warning signs that are holding you back.

The first warning sign is that you may be highly skilled at what you do in your business, but you're not enjoying it anymore.

The second is that you may enjoy what you're doing, but you don't feel particularly skilled or talented at the work, which can make you feel anxious or incompetent.

Thirdly, if your bad days outnumber the really good days, then you need to take stock. Out of 20 working days in a month, if you enjoy less than 15 days that's a sign to move on or to shift things in your current work life.

However, even if you've grappled through the warning signs and found a business area that you thrive in, it's important to remember that every type of work will have its moments.

Clark says in any work you do an 80-10-10 rule should be considered. That is, enjoying and being confident in what you're doing should make up 80% of your time, 10% should be for tasks that aren't enjoyable and another 10% for those that you aren't confident in yet.

Changing your business focus also doesn't mean taking a knock in your earnings, as Clark says she's yet to see this with a single client of hers.

Obviously, activities such as travelling the world may not always cut it from an earnings perspective, but Clark says if you want to keep your financial circumstances similar or slightly increased, you need to focus on finding your 'sweet spot' — doing work that you enjoy and are good at.

At whatever stage you are in, consulting a career coach is always a helpful exercise.

"If you see the right kind of career coach, they will give you skills that you can repeat long into your career," says Clark.

Clark runs the Candice Clark Collective and previously worked in a top talent acquisition role for a listed company. Contact her at www.candiceclarkcollective.com.
Gareth van Zyl is the deputy managing editor at BizNews.com. Prior to this he was also the Bureau Chief for Fin24.com's Johannesburg office. A former tech journalist, Gareth now spends most of his days interviewing top CEOs, businesspeople and thought leaders in South Africa and across the globe.