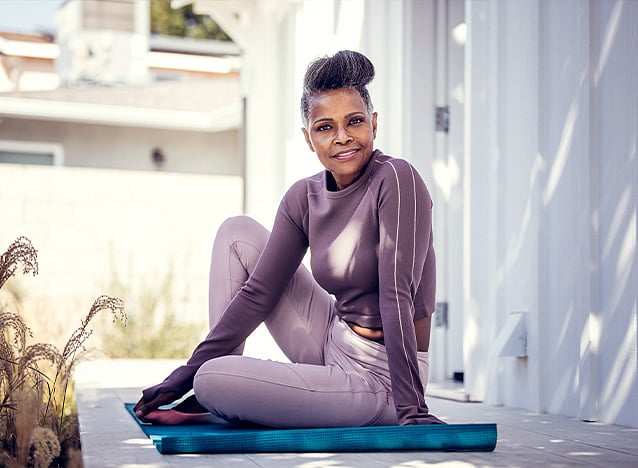 Posted on Wednesday, April 14, 2021
Celebrating the fearless boomer in you
To the women who made a monumental difference in the lives we lead today. Globally, we have you to thank for propelling the feminist movement and women's rights forward. Locally, many of your mothers were at the helm of the 1956 Women's March – raising a generation of powerful, resilient daughters who continue to fight against oppression... 'You strike a woman, you strike a rock!'
You're known for your strong work ethic, commitment to achieving your goals and your everything is possible attitude.
What you're less known for is your incredible online presence – and your willingness to gather information, research and buy products online. Here's a look at the power you have:
"A consumer report of KPMG shows, that Baby Boomers are shopping online as frequently as Millennials with the important fact, that they spend more per purchase." 1
Yet still…
"According to new research over-50s feel misrepresented and ignored by advertising." 2
Here's what we want you to know – at 1st for Women Insurance, we are unapologetically for all women – no matter your life-stage. We do however acknowledge that your priorities and needs later in life may change and shift, while others will remain constant. That's why we wanted to highlight the products and benefits we believe offer you the most value, convenience and peace of mind. Keep reading for all the details.
1. A saving of up to R495pm on car and home insurance*
Whether you've downsized or are still living in the same home you raised a family, you want to keep what's inside protected. From precious family heirlooms and that comfy yet stylish lounge suite to your state-of-the art entertainment system and bespoke kitchen appliances. Then there's your car – you rely on it for safety, durability and comfort. When you join us and cover both your car and home contents, you could save up to R495pm.
2. Up to R5 500 Handbag Cover
What do many women of all ages have in common? We like to be prepared for every eventuality so… we tend to keep our lives in our handbags. Sound familiar? Besides emergency snacks for the grandkids, daily vitamins and that trusty notebook, your handbag itself and certain items inside can add up to thousands. That's why we give you up to R5 500 Handbag Cover when you take out home contents insurance with us.
3. Accident Assistance through the 1st for Women app
We designed our app to suit the needs of all women. It's easy and convenient to use – and provides you with numerous Guardian Angel on Call safety features, at your fingertips. When you download and register on the 1st for Women app, you have access to numerous Guardian Angel on Call benefits, depending on your cover type. Here's a look at just some of these amazing benefits.
What you get with Accident Assistance
A mobile crash detector
Emergency medical assistance
A tow truck sent to your exact location
A lift to where you need to go if your vehicle was towed
A Guardian Angel to wait with you until help arrives (Stand-by-me service)
Claims team notified immediately of your accident+
4. Safety at your side
One of the many benefits of Guardian Angel on Call is our Stand-by me service, mentioned above.
If you're stuck on the side of the road after an accident or breakdown, you can request a Guardian Angel to wait with you until help arrives.
5. A Panic Button in the palm of your hand
As a 1st for Women customer, you automatically get access to our Panic Button, when you download and register on our app. This Panic Button can be used anywhere in South Africa for 24/7 emergency help, at the push of a button.
Tip: Already with 1st for Women Insurance? Download our app from the Apple App Store or Google Play Store now.
5. Sharing is caring
We know how important the safety of your loved ones is to you. That's why you can share the
1st for Women app with up to five of them – so they have access to the same Guardian Angel Safety features as you!
7. A community of women supporting women
Abuse is one of the biggest oppressive forces facing women. That's why, with your help, we've been involved in the fight against woman abuse since 2005. Every month we donate a portion of your premiums to the 1st for Women Foundation, which has raised over R81 million for woman abuse causes to date.
So, there you have it – why and how we support and celebrate the fearless boomer in you.
*Based on 2020 Independent research.
Sources:
1 https://21ilab.com/blog/baby-boomers-an-overlooked-generation-with-great-potential-for-video/
2 https://www.marketingweek.com/brands-stop-age-defining-feature-over-50s/