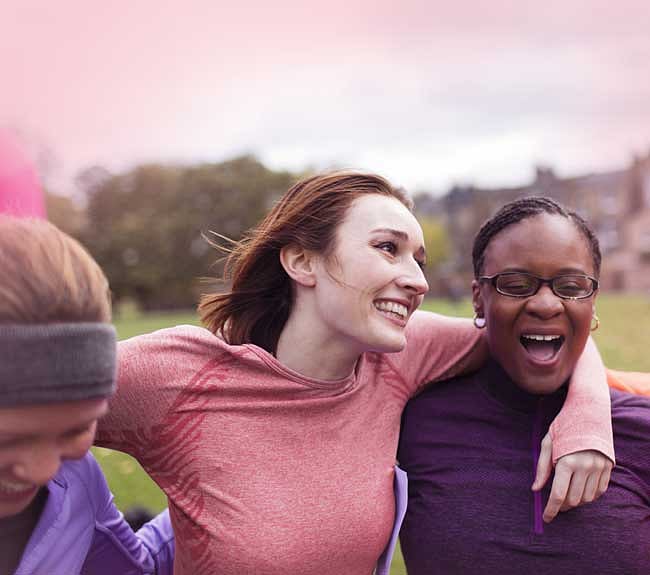 Posted on Friday, October 19, 2018
No form of abuse is ever acceptable
South Africa's fight against women abuse needs to be tackled holistically through a programme of prevention, preparation and provision. It is a complex and multi-faceted problem comprising different types of abuse and underlying causes. However, through strength in numbers, by coming together and making our voices heard, all South Africans can work together and give abuse the boot for good.
As part of 1st for Women's Seeking Solutions survey and research report, these and other aspects of women abuse are being unpacked so that we can all take action and find real solutions to end the cycle of abuse.
We asked 1 214 local respondents, comprising both men and women, what they believe is the most prevalent form of women abuse. Both demographics rated physical abuse as the highest at 97%.
Interestingly, the Crime Against Women in South Africa report released by Stats SA, revealed to what extent South African women have normalised violence against them, in certain situations. Based on the findings, one in every 40 South African women believe that – under certain circumstances – it is completely justifiable for a man to hit a woman.
According to the report, a man is justified in hitting his wife or partner if she neglects the children or if a woman argues with her husband. These two transgressions are considered the most serious issues.
While both men and women rated physical violence as the principal form of women abuse, there seems to be some level of acceptance when it happens, and this is why it can be difficult for women to recognise that being physically abused is never ok.
Based on our findings, the single biggest cause of women abuse was listed as the structure of society including patriarchy and cultural norms. This certainly provides some insight into parts of society's seeming levels of acceptance.
If friends, family, neighbours, colleagues, religious leaders, politicians and celebrities, whether men or women, believe that women abuse of any kind is in some way justified, the ability to report it and get help for the survivor becomes near impossible.
The Seeking Solutions findings also showed that respondents listed emotional abuse as the second most prominent form of women abuse at 96% followed by sexual harassment at 93%. The exacerbation of this abuse is certainly coupled with the other causes of women abuse, listed as alcohol abuse at 23% and prejudice and sexism at 16%.
To support women in taking the first step in the fight against women abuse, more needs to be done to call out abusive behaviour and help everyone recognise it is never ok.
The #MeToo movement illustrated what happens when women come forward and expose incidents of abuse to the public. It helps society see and understand that it is not acceptable to abuse a woman in any way. Our survey highlighted that both education, as it relates to educating the police on how to handle women abuse cases with sensitivity and respect, intervention programmes for young boys and men on what constitutes women abuse and toxic masculinity as well as broader public service announcements educating society at large on the types of women abuse and its underlying causes, and empowerment of women were critical solutions to stopping women abuse.
The For-Women.co.za platform is a resource for women to become both educated and empowered. They can easily connect with an NGO to get advice and assistance if they have been affected by such abuse. By connecting with an NGO, they can get access to counselling, protection orders, support and crisis centres they need.
As a survivor of women abuse, take the first step by connecting with an NGO to get help. As an individual or South African corporate, take the first step and give help by donating time, funding our resources to an NGO.