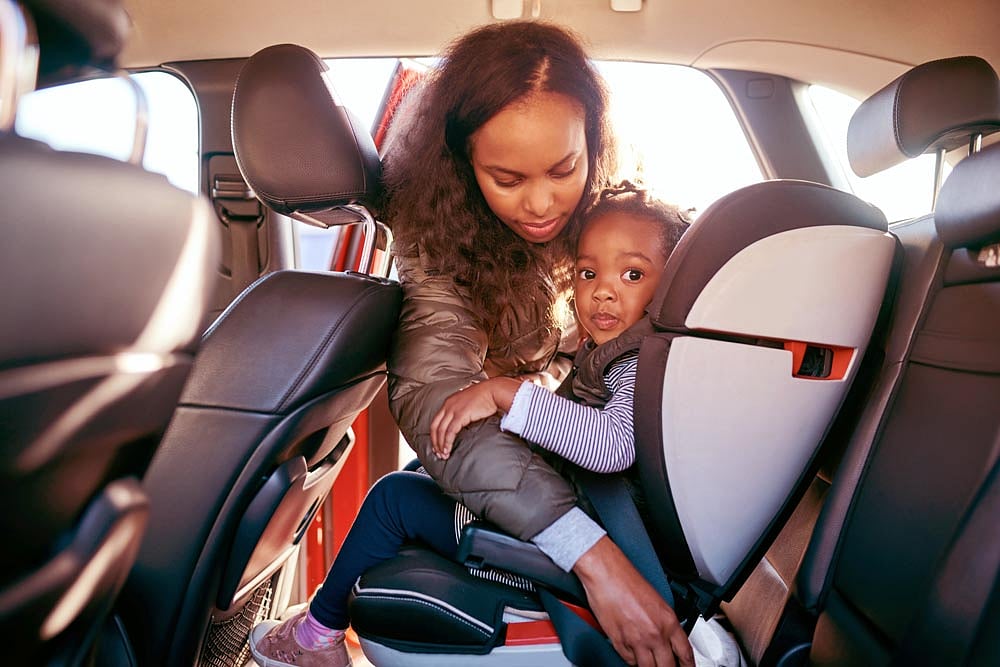 Posted on Wednesday, September 1, 2021
Car Seat Safety for your precious cargo
According to the Road Traffic Management Corporation, road traffic collisions are a leading cause of death and injuries for children under the age of 14 in South Africa. The simple truth of this shocking statistic is that if car seats were used safely and correctly, many of these deaths and injuries could have been avoided.
Experts agree. Peggy Mars from Wheel Well, who advocates for Children's Road Safety in South Africa, has said that car seats and restraints can reduce child deaths by 71% and injuries by 67% if properly used. "The reason of fatality for children in frontal impacts is that they are not correctly restrained," said Mars. "32% of cases studied were unrestrained and 23% used an inappropriate and/or a misused restraint system."
This Child Passenger Safety Awareness Week, it's your duty to invest in a safety seat that's convenient to use and to make buckling your child into it an ingrained habit – on long distance trips and short ones.
Using your car seat properly will make the difference between life and death in an accident. A one-time lapse can result in a lifetime of regret. 1st for Women offers some car seat safety tips:
Buy the best car seat you can afford. Beware of bargains, old and secondhand car seats. They may have some unseen damage.
If you must use a secondhand seat, make sure it has the original instructions, all its parts (check the manual), hasn't been in a serious accident or been recalled. Stick with car seats that are less than five years old. There's usually an expiration date on the seat.
Always double-check the car seat's label to ensure it's the right one for your child's age, weight and height.
Keep your child rear-facing as long as possible – at least until the age of two or until she/he reaches the seat's maximum rear-facing height and weight limits.
Your child should ride in a safety seat with a five-point harness until she/he weighs at least 18.5kgs, or until their shoulders no longer fit under the harness straps.
Your child should ride in a booster seat from the time she/he weighs 18.5kgs and is at least four years old until they are 4 feet 9 inches tall and at least 8 years old.
Make sure your seat is installed correctly.
Check to be sure that car seats don't tip forward or slide from side to side more than an inch, and that boosters are secured with a lap-and-shoulder belt.
Make sure your child is secured in the seat properly by ensuring that the car seat harness straps are snug enough to hold your child firmly in the event of an accident.
Buckle your child in, making sure the harness straps aren't twisted, and then use the mechanism to pull the harness tight. You shouldn't be able to pinch any harness fabric between your fingers.
Slide the plastic retainer clip that holds the two straps together up to armpit level before securing it. If the clip is too low, your child could be ejected from his seat in a crash.
When you're putting your child in his seat, double-check to be sure that the seat is buckled tightly to the car. Forward-facing safety seats come with a strap so you can tether the seat to an anchor point in the car for extra protection.
Set a good example by always wearing your own seat belt.
If you see someone driving around with their children not in a car seat or safely buckled up, call 0861 400-800 with the car's license plate and the date and the RTMC will send them a warning letter. It could save a child's life.