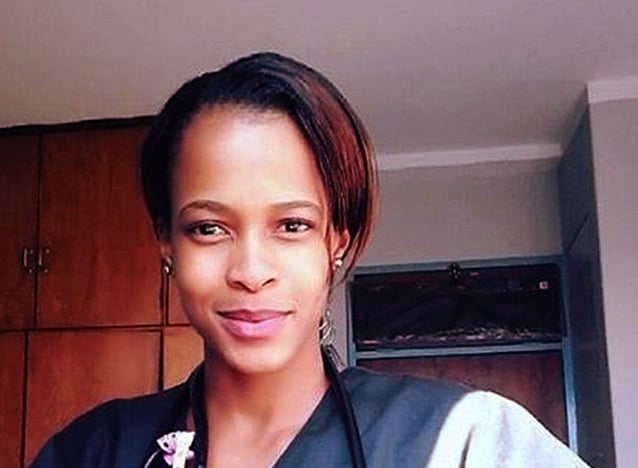 Posted on Thursday, June 18, 2020
The heroic power of caring
Over the past few months, 1st for Women Insurance has been celebrating incredible women, doing incredible things, in incredibly trying times. We're inspired by their tenacity, resilience, dedication and unwavering commitment to others. Each week we focus on a different woman in our #HeroineOfTheWeek series on social media. Below is a snapshot of some of their amazing stories, so far:
Ncumisa Adams – this Medical Technician heard the reports of a virus in Wuhan, China, late last year, and immediately sprang into action. She started a pathology lab that was ready to test for COVID-19, even before the global pandemic hit. From the start, her mission was clear: to "help the sick, especially from disadvantaged backgrounds."


Charlotte Raubenheimer – for iron-strong will and dedication matched with a soft and generous heart, look no further than Charlotte. She completed an Ironman in her backyard during lockdown. She tested her stamina and endurance for a good cause – raising funds to buy a wheelchair for a disabled community member.


Samela Matiso – heeding the president's call, entrepreneur and tailor of 18 years, Samela, used her skill to continue making a living, while keeping South Africans safe. The enterprising Samela makes about 50 masks a day, which she sells through Facebook and WhatsApp.


Linda Mlanzeli Baleni – when COVID-19 hit, Linda Mlanzeli Baleni's sewing, supplying and catering cooperative shut down. But thanks to Linda's ingenuity, they quickly reopened – switching from making school uniforms to making masks. Not only did her business survive but her 34 staff members kept their jobs and are keeping food on the table.


Dr Retshidisitswe Kotane – desperate to start her career and join the fight against COVID-19, this enterprising and innovative medical student used crowdfunding to raise the money she needed to complete her studies and graduate. She has also earned a position in the response team at the National Institute of Communicable Diseases.


Maria Botha – music is the rhythm of the soul, just ask Maria. Her NPO, MuziKidz, has kept the sound alive, with virtual violin lessons. MuziKidz gives lessons to children in Khayelitsha, Nyanga, Gugulethu and Delft. Since 2015, over 250 children have benefited from this incredible initiative – and for those currently enrolled, the learning continues.
Keep an eye on our social media as we continue to share more of these inspiring stories, in our #HeroineOfTheWeek series.