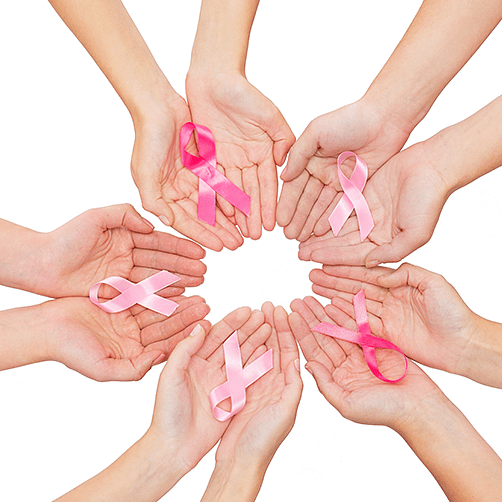 Posted on Tuesday, September 8, 2015
Taking control of your health during Breast Cancer Awareness Month
Breast cancer impacts the lives of many women. In South Africa, October is Breast Cancer Awareness Month and it is dedicated to educating and encouraging women to get clinical breast exams and take control of their breast health.

Every day, we face challenges that we have no control over – it's why we ensure that our families are taken care of with life insurance policies – but when it comes to breast health, you can stand up and give yourself the health care that you need and deserve. 1st for Women recently conducted a survey on the Mamahood Facebook page with over 2 200 participants to find out how South African women feel about this dreadful disease and if they're taking care of their breast health.

We asked questions such as whether or not the respondents have ever had a clinical breast exam, how often they have one, and if not, why this is the case. The results show that there is still much to be done in terms of educating South African women on the importance of having breast exams and encouraging them to undergo the exam on a regular basis.

It is recommended that women have a clinical breast exam every one to three years from the age of 20, and every year from the age of 40. However, only 64% of the respondents said that they follow this advice. Moreover, 27% of the respondents have never had a breast exam at all. Our survey further revealed that, of the women who have never been for a clinical breast exam, 14% of them don't perform self-exams at home, either.

Considering that breast cancer is the most common cancer among South African women, it's clear that we should be doing more to promote regular breast health check-ups. What is more concerning than the number of women who are not getting regular exams are their reasons for avoiding them. When asked why they don't go for clinical exams, certain responses came up repeatedly, such as:
"I'm too scared."
"I've never had breast problems."
"A healthy lifestyle can overcome breast cancer."
"I can't afford it."
Executive Head of 1st for Women, Robyn Farrell, had this to say:
"It is understandable that some women may be scared of the breast examination process, but it is so much better to be examined and to get a clean bill of health or benefit from early detection." Farrell goes on to say: "The misconceptions that healthy living prevents breast cancer, that you have to wait until a problem presents to get examined, or that you have to pay for breast care are worrying indeed."
Farrell further states that breast cancer can happen to any woman at any age, which Cansa confirms, stating that, while women with a family history of breast cancer are at increased risk, as well as those who consume alcohol, women at any age, with any kind of lifestyle, and with any previous history can get this dreadful disease. When it comes to getting screened and examined for breast cancer, there are a number of inexpensive ways to do this in South Africa:
Cancer Care Centres provided by Cansa. They charge you for an exam according to how much you earn. There are also Cansa's mobile health clinics if you or someone you know lives in a rural area.
Government hospitals that will charge you based on your monthly income.
During October you can visit the Radiology Society for a free screening. Have a look on their website to find out where you can get screened for free this month.
Part of taking care of your health involves knowing the symptoms of breast cancer. Below are some of the ways your breasts may change in shape, feeling, or appearance. If you notice one of these signs, make an appointment to see your doctor immediately:
Puckering of the skin of the breast.
Lump in the armpit or breast.
Nipple discharge.
Change in the skin around the nipple.
Unusual size increase in one breast.
Enlarged glands in the breasts.
If you still have worries about having regular clinical breast exams, consider that while just under 2% of our 2 200 respondents said that they have been diagnosed with breast cancer, 44% said they have a friend or family member who has. Breast cancer affects many South African women, which is even more reason to have regular examinations. With clinical tests and early detection, South African women can overcome breast cancer. If you're struggling with this disease or know someone who is, you can find helpful information about women's health on the Cansa website.
"As a woman, so many people depend on you to take this advice to heart and find the courage to get tested. Early detection can save lives, and examination and treatment is within your grasp,"
says Farrell.