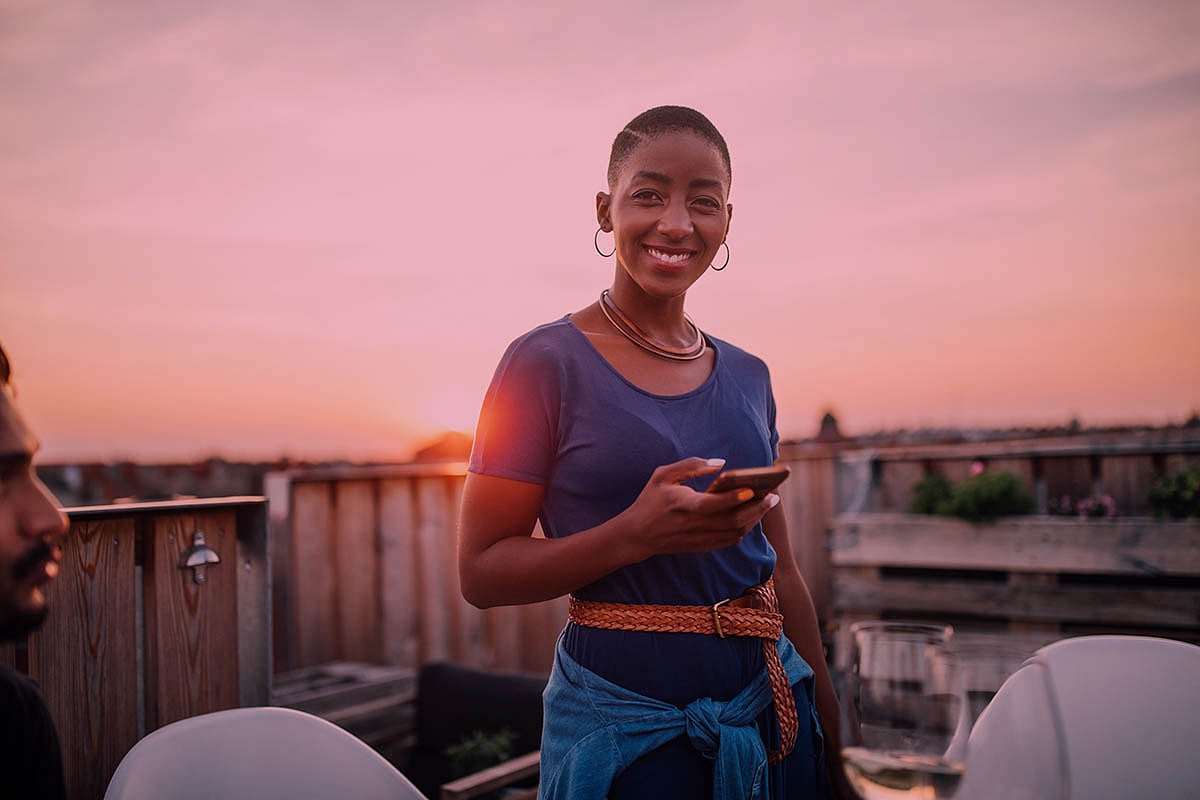 Posted on Monday, December 9, 2019
6 important emergency numbers everyone should know
Every second counts in an emergency – so to help ensure that you and your loved ones are always prepared, we've put together this list of crucial emergency numbers, for any eventuality, as well as some emergency apps. As long as you have these on your phone, you have a potential lifeline, when you need it most.
1. Any emergency: 112
112 is the one number to call for most emergencies. As soon as the call goes through, you will be directed to the relevant emergency service, including:
Police emergency services
Medical emergency services
Fire emergency services
Sea rescue emergency services
2. Suicide Crisis Helpline: 0800 567 567
According to the South African Depression and Anxiety Group (SADAG), the average suicide rate in South Africa is 17%, which makes up 8% of all deaths in our country. If you or anyone you know is suffering from depression – you can call the crisis line at any time and get help.
3. National Gender-Based Violence Hotline: 0800 428 428
Abuse is a shocking daily reality for too many South African women. This hotline provides 24-hour assistance to survivors of gender-based violence for support and guidance by trained and caring social workers.
4. Childline South Africa: 0800 05 55 55
Telephonic conversation plays a special role in allowing children to talk about the dangers and difficulties of an abusive situation – especially if they feel that talking face to face is too risky. That's why the counsellors at Childline play such a critical role in helping children get the help they need, any time, anywhere.
5. Substance abuse hotline: 0800 12 13 14
15% of South Africans have a drug abuse problem – this is according to the World Health Organisation. The substance abuse emergency help line is available for anyone who needs help. Their services include rehabilitation and counselling sessions.
6. Poison information centre: 082 446 8946
Animal bites, a severe allergic reaction, inhalation of poisonous gases are examples of life-threatening emergencies that the poison emergency centre deals with on a daily basis.
And lastly, these free emergency apps:
1st for Women Panic Button powered by Namola: Download the 1st for Women app and get access to our newly added panic button powered by Namola. You can request and receive help from several public and private emergency services such as Armed Response, police, Metro/municipal law enforcement, fire and rescue as well as over 5 000 responders from over 1 000 community safety initiatives. The digital panic button is available at no extra cost to all 1st for Women car and home policyholders, their regular drivers and up to five of their loved ones.
Find my friends: this location-sharing app helps with locating loved ones in real-time. Everyone that you add on the app will have a specific icon associated with them on the map. As soon as you send an emergency alert to friends – your address, time, and your phone's battery life will be included in the message.
Namola: it is one of the most efficient and recommended emergency apps in South Africa. You can download Namola for free and add up to five loved ones as emergency contacts. They will be alerted when you send an emergency request on the app and be able to track your exact location.
Add these numbers to the contact list, get these apps, and know that no matter where you are, you have lifesaving help – in every form – at your fingertips.
Tip: Print out the list of emergency numbers and stick them on the fridge so that everyone at home can easily find them.