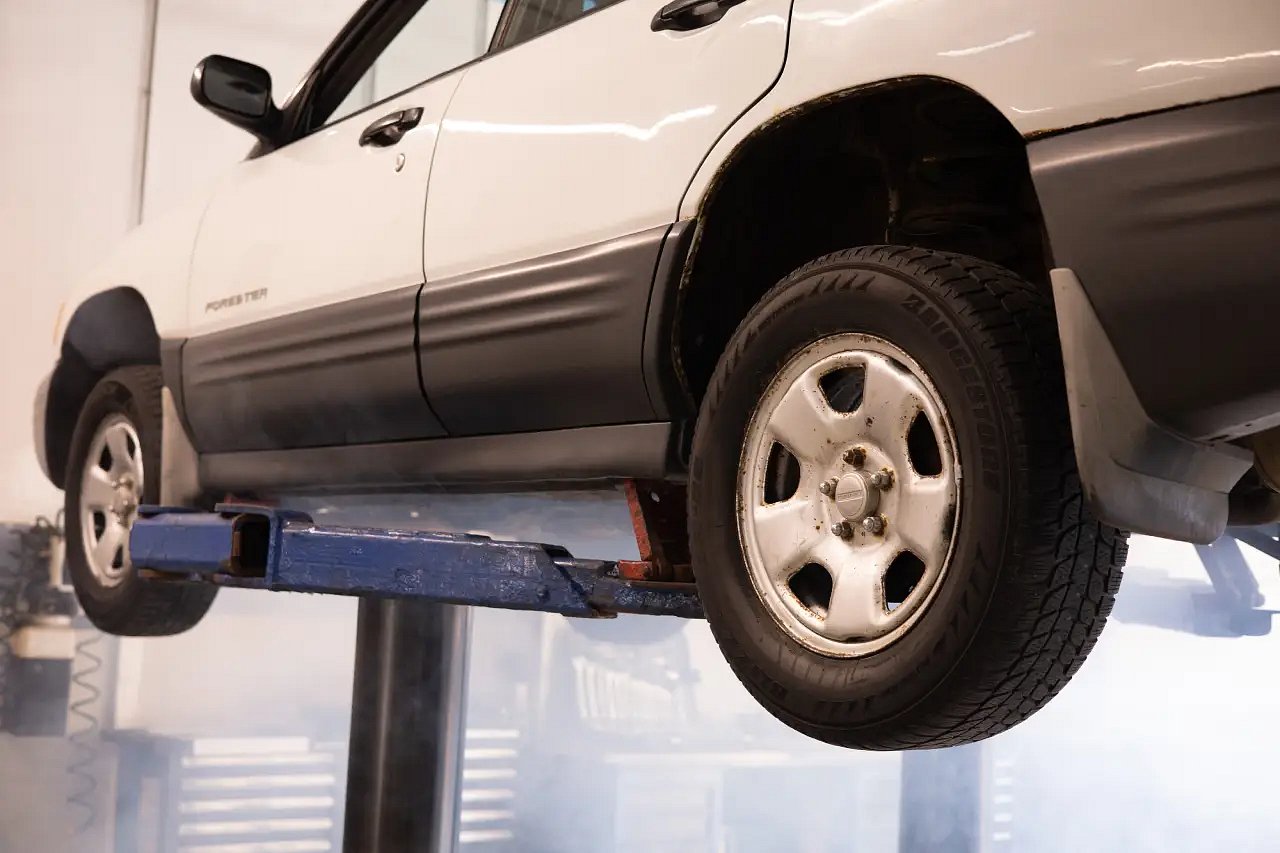 Posted on Tuesday, June 21, 2022
Auto Insurance Tips: The Truth About Shortfall Cover & Tyre Insurance
Comprehensive auto insurance doesn't pay out for outstanding debt in the event your car is stolen or written off. What would happen if such a situation were to happen to you? Do you have enough money saved to cover this shortfall?
If your answer is "No", you should seriously consider getting top-up auto insurance as an add-on to your car insurance. First for Women will make sure that you remain debt-free if you lose your vehicle while still owing money to your financier.
In this article, you'll learn what top-up car insurance covers and when it's the right time to have it. You'll also find out what tyre cover is and why it might be necessary to have this too.
What is Auto top-up car(credit shortfall) insurance for vehicles?
The Rolls-Royce of auto insurance is comprehensive car insurance. While comprehensive auto insurance may be the best type of car insurance, it may not pay out all the outstanding money you owe on your car in the case of theft or write-off. That's why there's shortfall insurance, so you won't have to worry about the shortfall. This means that shortfall insurance covers the gap between the comprehensive car insurance payout and the outstanding balance of the finance on your vehicle.
if your car is written off or if it's stolen and never recovered. The main benefit of top-up insurance[1] is that you'll remain without car debt, which is a good position to be in.
When do you need credit shortfall insurance? Any of the following three situations might suit having this type of insurance:
If you're financing a car and paying a lot of interest over a couple of years or if you'll be paying a balloon fee at the end of your finance arrangement, you might need top-up auto insurance.

If you cannot afford to cover the shortfall yourself – and few people have enough money saved to cover car finance shortfall – you will benefit from top-up auto insurance.

When you buy a new car, it can lose up to 30% of its value in the first three months and 40% in the first year. As a result, if your car is stolen or written off, you're likely to face a shortfall between the insured replacement value and the amount you still owe on the car, especially in the first year after buying it.
To illustrate a shortfall, let's consider this situation: suppose you bought a new car for R220,000 and have paid off R25,000 on your financing loan before your car gets written off in a car accident. Your comprehensive car insurer pays out R160,000, the prevailing market value of your car, however, because you still owe R195,000 on your car, you'll have to pay the shortfall of R35,000 (after your insurer's payment) out of your pocket – unless you have top-up car insurance.
What is tyre insurance?
You'll be lucky to drive on a South African road without encountering any potholes! Even if you're a careful driver, potholes may damage your car tyres or rims. The hazards your tyres and rims are exposed to on the road are many, and sometimes tyre or rim damage may occur when you go off the road to avoid a collision. How would you deal with tyre or rim damage that prevents you from driving on?
Even if you can continue driving, repairing or replacing a tyre or rim can be costly. When you have tyre cover, you can rest assured that your insurer will repair or replace your damaged tyres or rims. The amount covered will depend on the cover limit agreed upon in your policy schedule.
In case a tyre or rim must be replaced, the replacement will be of similar value and specification to the one being replaced. The number of tyres or rims that can be replaced will be according to your policy. In many cases, you can replace up to two tyres or rims per year, depending on your policy. Tyre insurance is one type of cover that may seem unnecessary – until you really need it.
Do you really need auto top-up and tyre insurance?
There's no doubt that as long as you own a car you need auto insurance to protect yourself financially from theft, damage or third-party liability. But when it comes to tyre or top-up car insurance, your personal circumstances will dictate whether you need these or not.
One of the major factors to consider when evaluating whether you need auto top-up or tyre insurance is your budget. If you know that you will not have the lump sum to cover the financing shortfall in the event that your car is written off or stolen and not found, you should seriously consider buying top-up auto insurance.
Tyres come in different types, brands and sizes and vary in pricing. Some tyres are expensive, especially run-flat types and tyres for SUVs. In such situations, it's ideal to consider having tyre insurance. Another situation that might call for tyre insurance is if you stay in an area where roads are littered with potholes. In such areas, the chance of tyre and rim damage is high, and tyres and rims can be very expensive to repair or replace.
Whether you choose to have auto top-up or tyre insurance will depend on your unique situation. Regardless of which insurance add-ons you take, First for Women recommends getting auto insurance. Options of auto insurance include:
Third-party only

Comprehensive auto insurance

Third-party, fire & theft insurance
Get an auto insurance quote from First for Women
Getting stuck with debt arising from the theft or writing off of your financed car can be devastating. Similarly, if you can't arrive at your destination due to tyre or rim damage, you can have a big problem.
Fortunately, you can protect yourself by taking top-up car insurance or tyre insurance from First for Women. Getting this kind of cover starts with obtaining an auto insurance quote.
Sources:
[1] News24: How's how one option on your insurance can help save you thousands of rands in an accident
https://www.thecarexpert.co.uk/what-is-tyre-insurance-do-i-need-it/
https://www.theaa.com/car-buying/depreciation
Disclaimer: The information in this article is provided for informational purposes only and should not be construed as financial, legal, or medical advice.
First for Women is a licensed non-life Insurer and FSP
T's & C's online