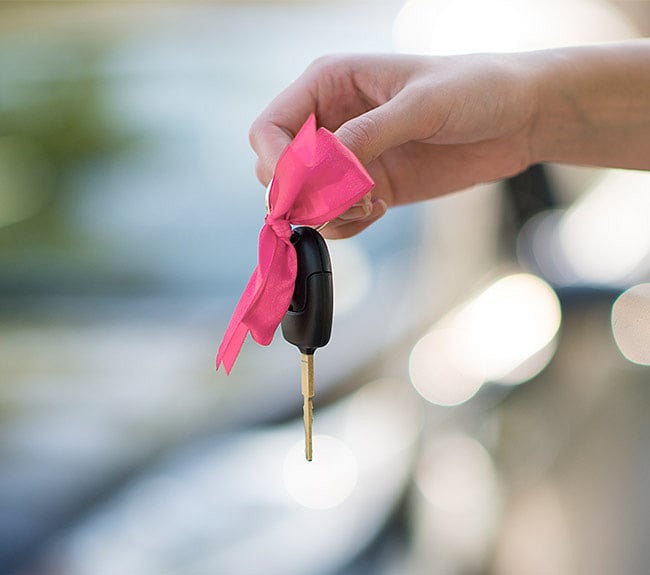 Posted on Thursday, June 14, 2018
How to choose the right car insurance for your new ride

At 1st for Women, we understand that with each passing year, women are becoming more powerful consumers globally* and are taking on even more decision-making responsibilities within the multiple roles they fulfill. One of these decisions is linked to insurance.

Buying car insurance for the very first time may be a daunting experience, but it can be done. Besides how unfamiliar the terminology might be, knowing which type of vehicle insurance to choose to fit your individual needs and lifestyle can be a bit of an overwhelming experience, but we know you've got this. Whether you're a university graduate who is starting her first job and you need cover for your new ride, or you're a new mom and you need a cover that will suit not only your pocket, but your young family's daily needs, we at 1st for Women are ready and willing to help you navigate this phase in your life with confidence.

Have a look at this quick yet handy guide we've put together to help you steer your way to the right cover so that you're always ready for life's little surprises.


Define your specific needs

Do you know what the value of your car is? Do you need car insurance for business or personal purposes? Do you need comprehensive car insurance or just protection against third party, fire and theft? These are just some of the questions you need to ask yourself before getting insurance quotes. Remember, if you've bought a brand new car and it's financed, comprehensive insurance is a contractual requirement**. At 1st for Women, we offer a wide variety of insurance products that are specifically designed for your needs.

Window shopping is always a good idea
Research is key. Ensure that you fully understand the difference between the various vehicle insurance options that we offer so that you are able to make an informed decision. Running your options past an accredited financial advisor is a great idea, they can assist in matching you up with the best cover that will ensure that your specific needs as a young woman are met so you can keep living your best life.

Look for solid benefits
Not all insurance policies are created equal. Some are so comprehensive that they provide a rental car while yours is in for repairs. Others only offer the bare minimum cover with no benefits or rewards whatsoever. Never take the very first quote you receive. Weigh your options carefully and take into account as many eventualities as possible. At 1st for Women, our vehicle insurance policies come with a wide range of benefits, including Guardian Angel on call, our mobile crash detector that sends help immediately when you're in a severe accident. We'll also send a Guardian Angel if you run out of petrol, if your battery needs to be charged or when you have a flat tyre.

Keep up to date with your payments
Paying in full each month shows your commitment to maintaining continuous cover, and insurers often reward you for this. For example, when you keep your 1st for Women monthly premium payments up to date, you can receive a cashback of either your entire first year's premiums or up to 25% of all your premiums paid over the past four claim-free years. Another great benefit of keeping up to date with your payments is that it builds up a good credit rating score, meaning you will be able to get credit for other big purchases later in life.

Now that we've helped navigate your way around shopping for car insurance for the first time, we're sure that you'll make the right decision. A little leg work up front can save you from financial headaches later in life, so once you're ready to move forward with the cover you've selected, simply get an online quote from 1st for Women and you'll soon drive off in your beloved car knowing that you are properly covered and ready for any eventuality.

The information contained in this article is provided for general information purposes only and does not constitute legal or other professional advice.