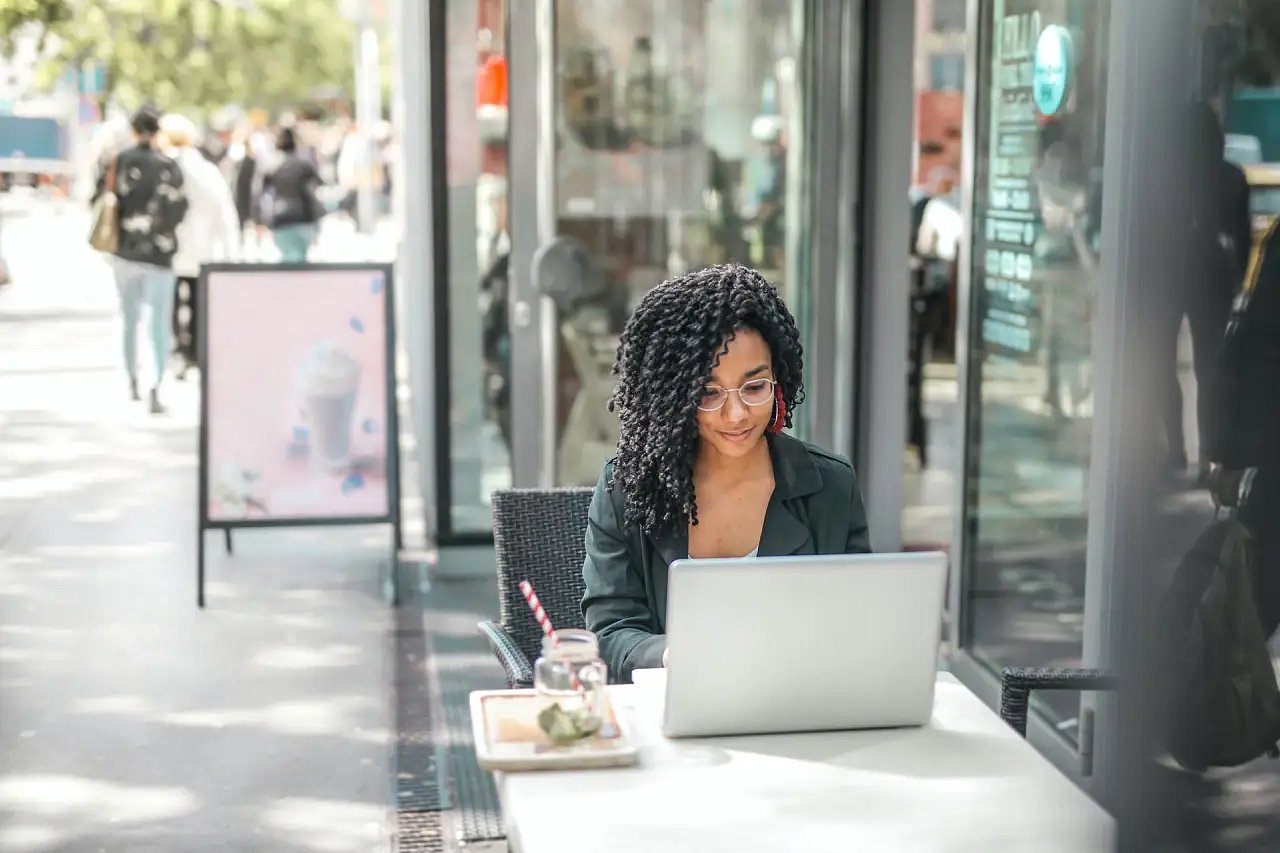 Posted on Wednesday, March 23, 2022
My Laptop was Stolen! How Laptop Insurance can Help
Personal devices like laptops perform a double duty for many of us, keeping us connected to the office and entertained after hours. The lines between work and play have never been more blurred. Losing your laptop or having it stolen can cost you more than just the price of replacing the device itself. This is why laptop insurance or portable possessions insurance from First for Women is so important. Here's what you need to know about laptop insurance prices and how to choose the best coverage for your needs.
It won't happen to me, right?
According to the South African Police Service, crime might have slowed during the Covid-19 lockdown, but it didn't come to a stop altogether[1]. A significant volume of crimes also occurred outside of the home and outside of businesses or office buildings. Robberies at non-residential premises increased by almost 60%, while theft out of a motor vehicle increased by over 20%. Contact-related crimes (any crime involving an indirect contact between at least two people) also increased by over 40%.
When you're not at home, your belongings might not be as safe as you think they are. Whether you're driving between meetings or waiting at a coffee shop to speak to a client, your laptop is in transit. Standard insurance options such as home insurance might not apply if it gets stolen or damaged as your computer wasn't on your property when it happened. Laptop insurance or portable possessions insurance protects you in these situations.
How does laptop insurance work?
If you're wondering, "what does laptop insurance cover?", you will first need to understand the difference between portable possessions insurance and phone or laptop insurance.
In South Africa, laptop insurance often forms part of a larger portable possessions insurance product that covers specific items you can reasonably expect to carry with you when you're out of the house. For example, you can expect to have your phone, glasses and laptop with you and maybe toss those items into a designer bag that your partner bought you for your birthday. You might include an item of jewelery you intend to wear once you arrive at your destination as it's too valuable to keep on your person. Then there could be a change of shoes for when your feet start hurting and an expensive lipstick you always apply before a meeting for a much-needed confidence boost.
It's essential to know what your laptop or portable possessions insurance covers. You can expect comprehensive insurance to cover losses or damages to personal belongings that you or your family carry on their person, as long as those high-value items have updated valuation certificates. You'll also need to specify every item you want to be insured. If an item is stolen due to negligence, it won't be covered, and any item used exclusively for work must be separately insured. You'll also need to insure each item for its replacement value as picking a figure higher or lower than this can result in the item not being covered at all or you having to replace it with a more affordable, less well-equipped model.
Types of portable possessions insurance
Not all women keep their entire lives in their handbags - which means that you might find coverage for expensive clothes or jewelry unnecessary. To keep it from adding to your costs, you can typically select the depth of coverage you need, such as phone and laptop insurance, with no further additions. All risk insurance will usually insure your bag and its contents up to a certain amount, with higher value items insured for different, specific amounts. You can also choose to mix and match the following types of standalone coverage:
For example, Boipelo is a lawyer who loves taking semi-professional photos for fun. Boipelo is invited to her cousin's birthday party at a restaurant in a local shopping mall. She keeps her camera and laptop locked in her boot for safekeeping. Unfortunately, she returns to fetch them sometime later only to find someone has broken into her car and stolen both. Because Boipelo had just taken out portable possessions insurance a few weeks back, she knows her insurer will replace the full value of the items.
If Boipelo had opted for insurance specifically for her camera instead of comprehensive portable possessions insurance, she would only have had her camera replaced. It's also important to mention that her possessions wouldn't have been covered if Boipelo had accidentally left her car unlocked. Also, if she ran a professional photography business, her camera would fall under business insurance and require a different type of policy altogether.
Get the best laptop insurance in South Africa
Now that you know how vital laptop or portable possessions insurance is, you'll want to pick an insurance product that meets your needs. First for Women's can customise our insurance products to meet your needs, whatever they may be. Get a great laptop insurance price, request a quote or have us call you back today
Sources