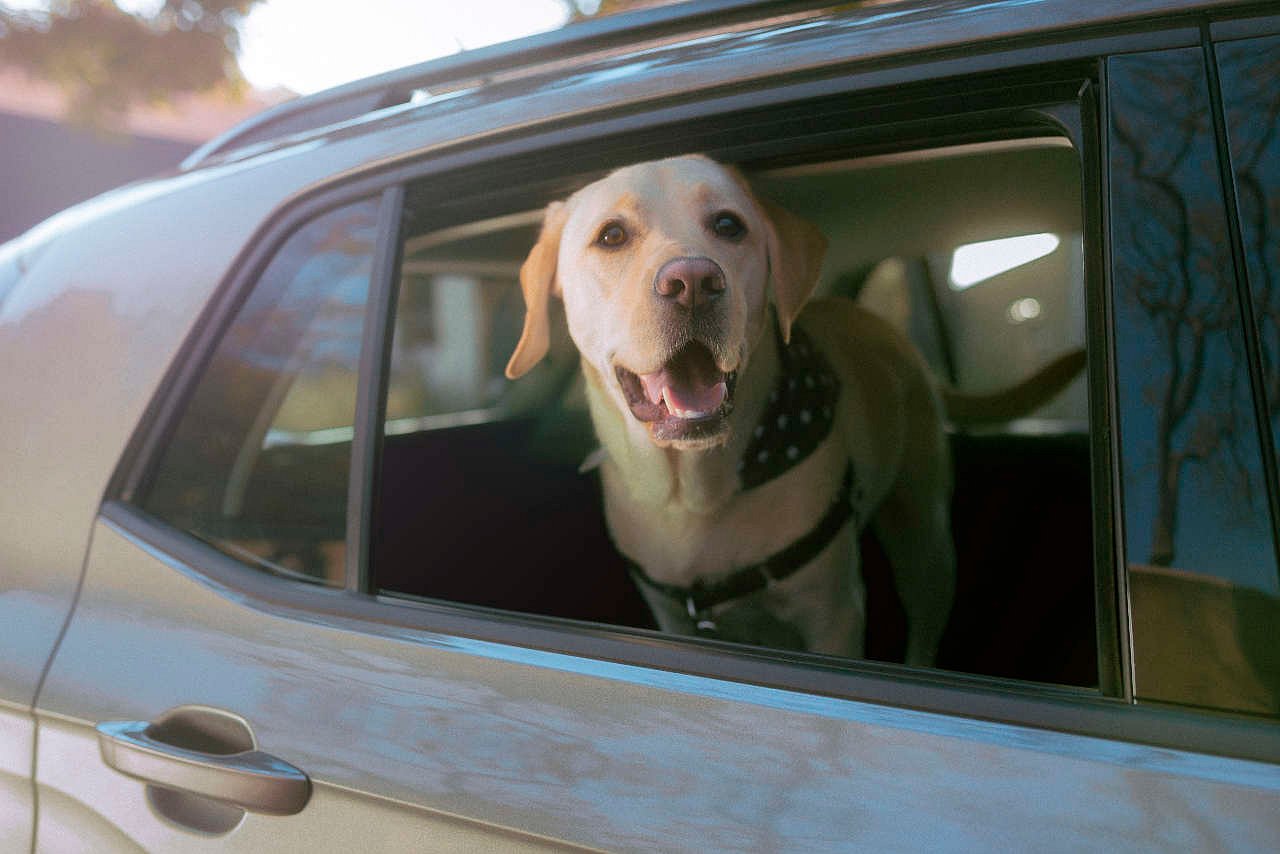 Posted on Monday, November 29, 2021
How Does Pet Insurance Work?
You insure your car, home, and take out a life insurance policy, but did you know you can get a pet insurance policy? As a pet parent (or pawrent, if you will) to a fur baby, it's easy to understand animals' important role in family dynamics. At First for Women, we know that pets are family, too. This is why our pet insurance plan is designed to help with medical expenses, routine care, hospital stays, transportation, and more. Pick one of three pet insurance plans that fit your budget and needs today and get started protecting your furry family members.

What is pet insurance?
Pet insurance is an insurance policy that helps decrease the overall costs of veterinary bills, with coverage similar to health insurance policies for humans. It not only gives you peace of mind but protects your finances against unexpected bills. *Did you know that one in three pets require emergency medical care at least once in their life? Because pet insurance doesn't cover pre-existing conditions, it's best to purchase a policy before medical issues arise. Perhaps this is why pet insurance is on the rise in South Africa.
Did you know that beyond a cat or a dog, the pet insurance plans at First for Women will also provide other animal insurance, just ask our consultants if your pet is on the list of animals, fish or reptiles that we cover.
Here's how First for Women's pet insurance policy works:
When your pet is ill or needs specific veterinary care, you take them to the veterinarian and pay the bill out of pocket. You then claim back once you've settled with the veterinary practice. The process of making an out of pocket claim is straightforward. Typically, your claim is a portion or percentage of the bill.
How is pet insurance different from pet medical aid?
Pet insurance and medical aid cover the different medical needs of your pet. Common visits and minor treatments fall under the medical aid umbrella, while pet insurance is there to step in when bigger medical issues occur, like a much-need operation. At First for Women, our top to tail classic and premium paws plans both offer some cover for routine wellness checkups and minor care needs.
Why it's a good idea to get pet insurance
Pet ownership is rewarding but it can also be an expensive experience. Sterilisation, deworming, regular checkups, and flea and tick medicine all add up over time. With pet insurance, you can offset some of these costs—along with unexpected events, like a broken leg or surgery. It would be heartbreaking to be in the unfortunate position where you are unable to afford the care necessary to save your pet's life when insurance could have helped.
What you can expect to pay for vet bills in South Africa
Expected and unexpected costs might include R500 for vaccinations, R6,000 for x-rays, and R2,500 for sterilisation and deworming. These costs are some of the reasons why animal insurance, especially dog insurance, is becoming increasingly popular in the country. The First for Women pet insurance policy covers you for up to R150,000 for your pets (terms & conditions apply).
Will a pet insurance plan cover everything?
Pet Insurance covers certain aspects of the vet's bill. First for Women's three pet insurance plans include basic, comprehensive, and premium options. Each of these plans covers events like in-hospital care and post-surgery care, allowing you to focus on your pet and their well-being instead of stressing about paying their bills. Other benefits include:
a pet taxi to chauffeur your pet to and from the veterinary clinic
Access to [email protected], our 24/7 dedicated healthcare line for professional emergency and medical advice for pet health.
The First for Women benefits have no waiting periods for accident claims, including accidental death or for dignified 'furwells'. Illness, wellness, minor care, and diagnostics have a 30-day waiting period, while there is a six month waiting period for death due to natural causes, like old age. Congenital and hereditary conditions carry a one-year waiting period. Our policyholders never pay excess for wellness, dignified 'furwell', and third party liability claims.
There are pet health-related items that aren't covered, and it's important to understand the limitations. Exclusions include pre-existing conditions and, if you choose the fur baby basic plan, congenital or hereditary conditions are also excluded. It's important to have a good understanding of your pet's medical needs before choosing a policy.
How much does pet insurance cost?
First for Women has three levels of pet insurance available for pet owners in South Africa: fur baby basic, top to tail classic, and premium paws. There are a number of factors that contribute to the pet insurance prices but plans for cats and dogs start at R100 per month. For a full breakdown of the costs and benefits, click here.
Now that you're familiar with pet insurance in South Africa and the benefits it offers, it's time to get a free quote with First for Women.
View our full range of insurance products here.