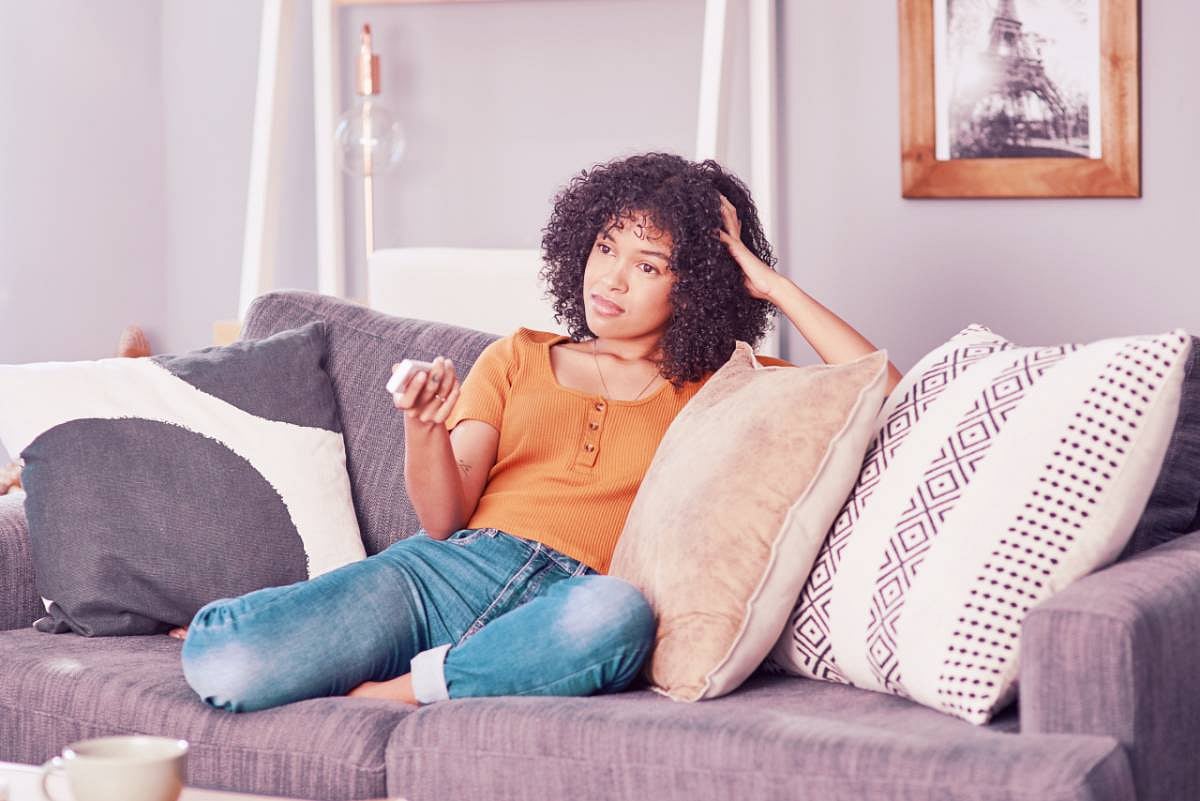 Posted on Wednesday, January 12, 2022
A woman's guide to understanding home insurance
Your home contents are so much more than simple 'things' you put on display. They're valuables that remind you of your most treasured memories, show your unique personality and turn a house into a home. First for Women are aware of just how devastating it can be to lose your treasured possessions, which is why our experts created a Home Insurance product designed specifically for women.
Discover the benefits of a Home Insurance plan for your unique style – whether you need comprehensive home contents insurance or a simpler plan to protect your valuables from natural disasters or theft. Plus, our home insurance quotes include a generous feature - Handbag Cover - that protects your bag and everything you carry in it. Find out how household insurance works.
What is home insurance & how does it work?
Home insurance or home contents insurance covers the cost of damage, repair or replacement of your household possessions against incidents like theft, fire, malicious damage, or destructive weather conditions.
The benefits of home insurance with First for Women
Our household insurance cover is tailored with women in mind, which is why our benefits are geared towards some of the following:
You get cover for yourself, your guests and your pets with our home contents insurance.
We'll pay out for food that spoils in your fridge or freezer during a power outage.
Your First for Women house insurance will even replace your locks and keys after a break-in for the ultimate peace of mind.
We offer choices. Choose from Comprehensive, or Fire and Storm Only Home Contents Insurance.
If you do have a home emergency, remain at ease with our 24/7 Home Assist Benefit. First for Women will send a plumber, locksmith, glazier or electrician to your home to assist with the repair work.
We provide Handbag Cover to the value of R5500 in our Comprehensive policies.
Whether you're entertaining guests or have a live-in domestic helper, you can rest assured that all their possessions are covered under your household insurance policy too.
What exactly is covered under household insurance?
Home contents insurance covers everything inside your house. If you had to take the roof off of your home, turn it upside down and give it a good shake, everything that falls out would be covered by contents insurance.
At First for Women, we offer two levels of protection for your valuables:
Comprehensive Home Contents Insurance Fire and
Storm Only Home Contents Insurance
Our comprehensive option is extensive and covers all of your treasured belongings against almost any mishap or accident. The Fire and Storm Only Home Contents Insurance, on the other hand, will allow you to replace any valuables due to those completely unpredictable natural disasters and acts of nature.
Understanding the specifics: what do over- and under-insurance terms mean?
Neither of these scenarios is ideal, so it's best to ensure you assess the value of your belongings properly when getting a home insurance quote.
1. Over-insurance occurs where you insure your home contents for more than it would cost to replace them. In this case, you'll pay a higher monthly premium than you would if your home contents were insured for the correct value. But that doesn't mean that your insurer will pay out the amount for which you are insured. They will likely only pay the true value of the items that need replacing.
2. Under-insured. If you insure your treasured belongings for less than they're worth, you will be under-insured. This will likely mean that you won't have access to sufficient funds to replace or repair items that have been damaged or destroyed in an incident.
How can you determine how much home contents insurance you need?
Your home insurance should be covered for the correct amount to ensure that you're able to replace them with equivalent items if they're lost or damaged due to theft, natural disasters or other acts of nature. The amount for which they should be insured is known as the replacement value. It's important to make sure your belongings are covered to this level. If they aren't, you can end up overpaying on monthly premiums or be unable to replace lost or damaged items. Rather than walking around your home estimating the value of various items and keeping a rough tally, create an up-to-date, itemised list of your valuables. Once you've drawn up an inventory, you can search for the various items online to gauge how much they would cost to replace. For those pieces that can't be found online, it's best to consult an appraiser to get an accurate idea of the item's value.
Can I add new household items to my home insurance policy?
This is possible, but you will need to increase the amount of cover you have when you buy new items that affect the value of your household insurance. As much as an automatic increase would be extremely convenient, our purchasing habits vary so much that automatic inclusions are nearly impossible to alter contents insurance quotes automatically. Adding to this, what you buy will also determine the type of insurance that needs to be taken out. While items like chairs, tables, fridges and washing machines can all be included under general home contents, some items, like laptops, certain TVs, jewellery and original artworks, must be itemised. As these are high-value items that are more often targeted by theft, they carry higher risk and insurers therefore usually require special notice before covering them.
What isn't covered under home insurance?
Although home insurance quotes include cover for all of the treasured belongings you keep inside your house, it, unfortunately, doesn't extend to the house itself.
The brick-and-mortar structure as well as all of the permanent fittings and fixtures that are attached to the land are covered by buildings insurance. Much like our home insurance, First for Women's Buildings Insurance is specifically designed for women to ensure that you can rebuild your sanctuary in the event that it's damaged or destroyed.
Whether it's theft, fire, flood, or another natural disaster or act of nature, buildings insurance will ensure you can restore your home, granny flat, boundary wall, swimming pool or garage to their former glory.
Yes, you can. In fact, we recommend that you cover your home contents and building under a single policy. This is so that if you have a home emergency or need to claim, you only need to remember our contact numbers. You don't need to try to remember which insurer takes care of your building and which takes care of the contents, because it's all with one home insurance company.
Additionally, because we offer insurance specifically designed for women, you know you're getting all the cover you need to help you look after your home.
How much is home insurance monthly?
Because we specifically design our insurance for you, we give you a tailor-made premium to cover your household goods. So, we will need to give you a household insurance quote first. How much you'll pay depends on your individual circumstances, like how much your home contents are worth, the area you live in, what the replacement value is of your possession, and other variables.
Get a home insurance quote with First for Women
We're committed to covering you for a range of troubles and misfortunes. Make sure your worldly possessions are protected with a comprehensive home insurance policy from a reputable insurer. Get a hassle-free, online quote from our home insurance calculator for more information and start the process.