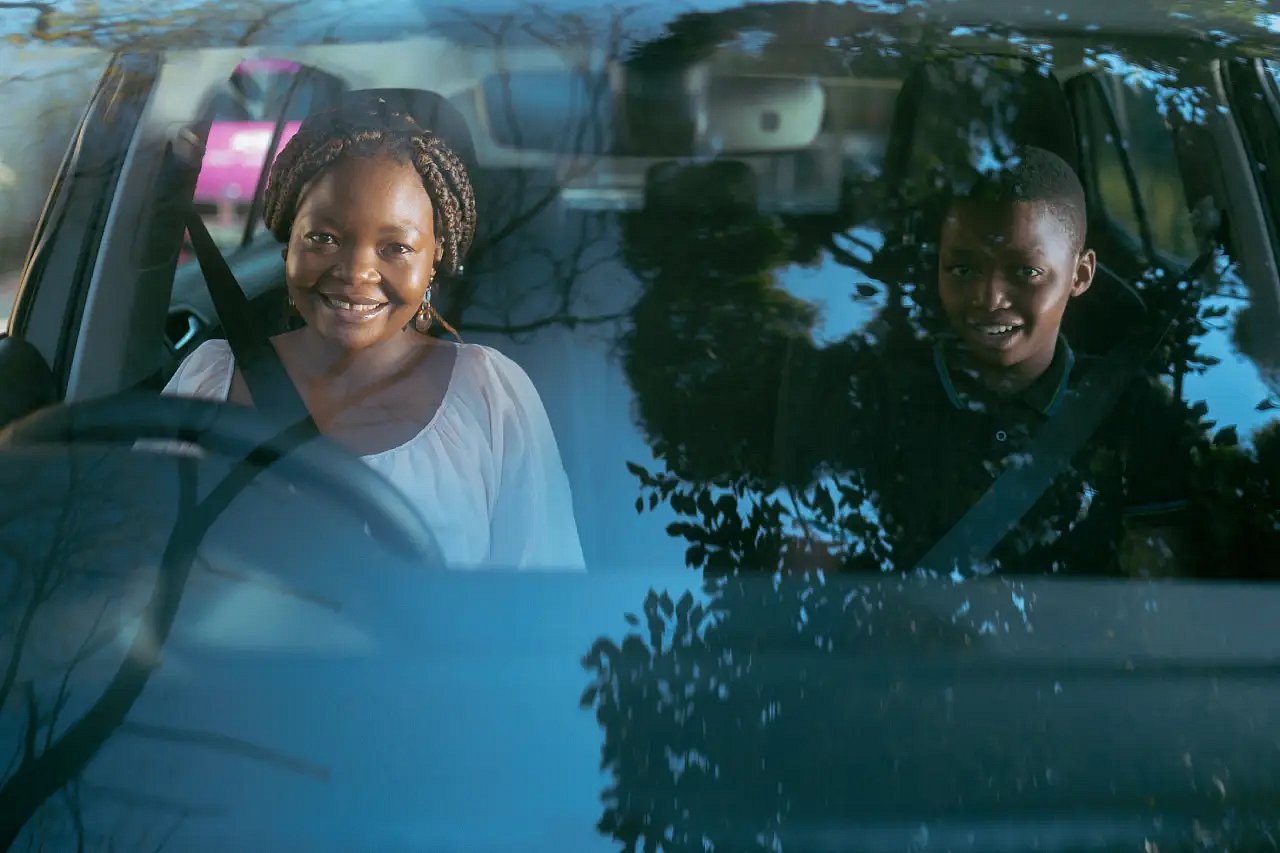 Posted on Monday, January 31, 2022
First for Women's 2022 Insurance for Vehicle's Guide
Being involved in a car accident can be stressful and confusing. What do you do when your car is immobile after being involved in an accident? That's where insurance for vehicles from 1st for Women comes to your rescue.
Whether you ride a scooter or motorbike, drive an off-roader or a boat, vehicle insurance can give you peace of mind. In this guide, you'll learn about the different types of insurance for vehicles, why you need each and how it protects your valued investment.
Understanding the different types of vehicle insurance
Car insurance at 1st for Women comes in four flavours: comprehensive; third-party, fire and theft; BetterCar and third-party only insurance plans.
Comprehensive car insurance: Covers your vehicle for numerous events and incidents, such as theft, damages and collisions. Because it provides the highest level of cover, comprehensive car insurance minimises your out-of-pocket expenses.
Third-party, fire and theft insurance: This insurance covers you in case you damage someone's car or property if the vehicle gets stolen or a fire damages or completely destroys your car.
Third-party only car insurance: It covers you only if you damage someone's vehicle in an accident. 1st for Women takes care of the expenses incurred due to any fault you may have accidentally caused.
BetterCar insurance: If your vehicle gets written off during an accident, 1st for Women will replace it with a one year newer model of the same make. If the newer model isn't available, we will pay out 15% more than the value of your written-off vehicle.
Did you know you can get insurance for vehicles other than cars?
Do you own a boat, motorcycle, caravan or trailer? If so, you should get specialist insurance cover for that vehicle. If you have a 4x4 and enjoy a bit of off-roading, you face special situations that your normal car insurance may not cover.
The risks you face while driving a boat or motorcycle differ from those you face while driving a car. Because of different risk profiles, it's important to have the appropriate vehicle insurance cover. This guide covers four types of insurance for vehicles that you may need to have.
1. Motorcycle insurance

Do you get around town or take long rides with a motorcycle or a scooter? If so, you should get motorcycle or scooter insurance. The Motorcycle Safety Institute of South Africa's 2018 research revealed that 77% of all reported motorbike accidents and crashes were caused by the rider.*The same pattern appeared in 2019. Can you afford to be without motorbike insurance?

It can be costly to replace or repair your motorbike or gear after accident damages. Imagine damaging your helmet worth R12,700 during an accident! Not many have that kind of money stashed away in their bank account.

Motorcycle insurance works the same way as car insurance: It covers you in the event of an accident on the road, theft and loss. Motorcycle insurers, like 1st for Women, consider your gender and age, type of motorcycle, where you live and your driving record. Our motorcycle insurance covers you for theft, third-party liability, damage or loss.
2. Trailer and caravan insurance
Hit the road with your home-on-wheels to your holiday destination without worrying about what might happen if you're involved in an accident.
According to the country's National Traffic Information System (eNaTIS), the number of caravans registered stood at 98,096 in June 2021.* This means thousands of South Africans take long-distance trips to exciting places, such as the Kruger National Park, Drakensberg or Richtersveld for holidays or camping.
Caravans provide an affordable holiday home. While hauling it to your holiday destination or camping site, you may encounter road accidents, theft or hail damage. The same can happen while towing your trailer to deliver valuable goods. At times like these, you need to have trailer or caravan insurance.
A caravan or trailer insurance policy will not only cover you in the event of an accident, but it will also cover theft. If you choose to protect the loss of your valuable items inside a caravan or trailer, this insurance can cover that, too. 1st for Women will consider the value of your caravan or trailer, where you keep it and proof of ownership when quoting you on a caravan or trailer insurance.
3. Off-road 4x4 insurance
Off-roading and 4x4 driving adventures are popular pastime activities for many South Africans. Imagine crossing a river with your landrover and suddenly, more water than you thought forcefully drags your car down the river, and it overturns?
After rescuing the vehicle, you discover extensive damage to the body, upholstery and engine. You call your insurer and explain the situation, but they tell you that your car insurance doesn't cover off-roading mishaps.
The scenario above may sound like a movie scene, but it has happened before and it can happen again. Your ordinary car insurance often covers you and your car for normal road use, theft, loss or damage due to fire or hail. For events like this, you need specialist insurance, like 4x4 insurance.
If you have a collision with another vehicle while off-roading, your car insurance might cover the damages and third-party liability; The insurer may take the accident as if it happened in normal car use.
What if your 4x4 overturns on a sand dune or steep hill while enjoying your off-roading adventure? It's unlikely your car insurer will cover any damages you incur. That's why you need a specialist 4x4 off-roading insurance.Keep safe with 1st for Women's comprehensive off-road car insurance.
4. Boat insurance
Nothing beats the memories you make in a boat gliding on the ocean, dam or river water: The cool breeze soothes your skin and the scenery is breathtaking. But a disaster can strike within the blink of an eye. Will you be prepared to deal with the consequences?
Whether you enjoy jet skiing, fishing or water boating for domestic, pleasure or social purposes, boat insurance can come in handy. Boat insurance works like car insurance: You claim if certain events happen, like a boat accident or damage to your boat.
Boats can be expensive to repair, depending on their condition, type and brand. Imagine owning a boat valued at R600,000! Could you afford to drive it in an unpredictable ocean without protection? No fisherman should risk losing their investment because they didn't insure their boat.
Boat insurance covers you for third-party injuries, loss of life, damage to your boat, loss and theft. If your boat's hull, engine or engine sails get damaged, boat insurance will ensure you're covered. In addition to the boat itself, First for Women also covers gear and equipment.
Boat insurance follows the same process as obtaining car insurance. Some of the requirements for getting boat insurance include a well-maintained fire extinguisher. The value of your boat will be a key factor in determining your premium.
Get insurance for vehicles with First for Women
Whether you own a boat, trailer, caravan or you do 4x4 off-roading, you should consider protecting your investment. Accidents, theft or loss can happen when you least expect, and you don't want to be caught wanting. Get yourself insurance for vehicles, such as boat insurance or off-road 4x4 insurance by applying for a free online quote.
Sources:
News24: Bikers remain more vulnerable
CaravanSA: Small market, amazing potential - recreational vehicle in SA