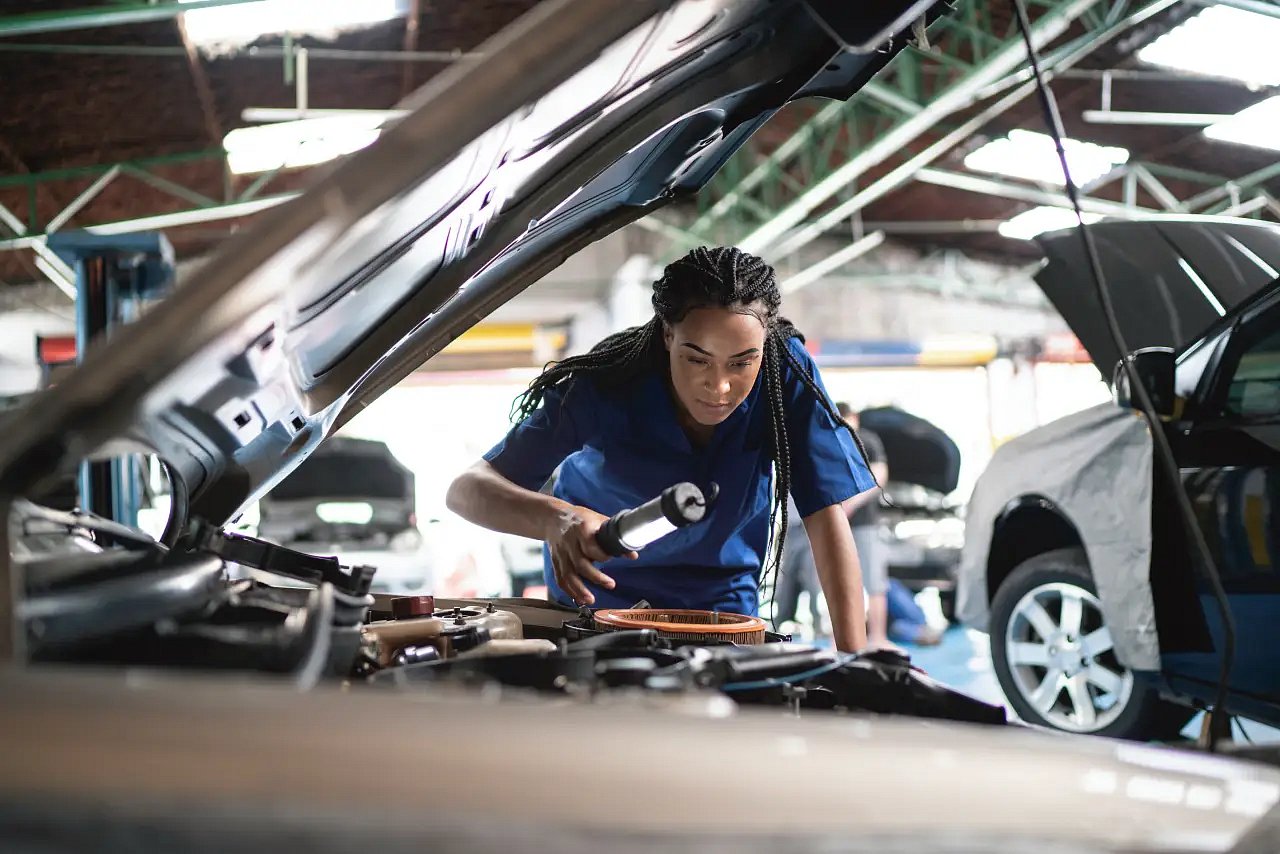 Posted on Tuesday, August 2, 2022
Do You Need a Motor Warranty? Navigate the Roads with Confidence
Whether you're heading to that important meeting about your next promotion, picking the kids up from school or taking on the open road for your end-of-year holiday, it's likely that your car gives you more freedom than anything else in your life. But that sense of independence can quickly vanish if your vehicle gets stuck where it's parked or on the side of the road because of a mechanical or electrical failure.
To ensure you don't have to worry about the hefty bills that can quickly add up when repairing a vehicle, our motor warranty insurance cover is specifically designed for women who want the ultimate peace of mind on the road. From engine failures and braking system issues to your air-conditioner and electric windows, our extended car warranty covers it all to ensure you can navigate the roads with confidence.
What is a motor warranty?
A motor warranty is a written guarantee from a vehicle manufacturer that your car parts will last for a particular length of time. Should a malfunction occur, due to no fault of your own, the warranty entitles the vehicle owner to have it repaired or replaced at no extra cost. An extended motor warranty provides unlimited cover from the time the manufacturer's warranty expires.
Pre-owned and extended motor warranties ensure your car is covered no matter its age or the mileage it has on the clock. To ensure you're never left stranded if your car breaks down, the First for Women motor warranty insurance policy also includes cover for towing and the option to add vehicle rental and overnight accommodation. Plus, you can add our Cash Back Plus to your policy and look forward to a nice little payout in four uninterrupted, claim-free years' time.
If you've got a new set of wheels that has a valid warranty, maintenance or a car service plan from the vehicle manufacturer, fewer than 120 000 km on the clock and full-service history, you will also be eligible for the extended mechanical breakdown warranty once the original warranty expires. The pre-owned mechanical breakdown warranty will set different limits for your vehicle based on how old it is as well as how much mileage it's done.
Difference between a car service plan & motor warranty
Car service plans, motor warranty and maintenance plans[1] are some of the phrases that get thrown around when discussing how you'll look after your car once you've purchased it. While some of these cover the same things, there is an important distinction between car service plans and a vehicle warranty.
Car service plan. Your car's service plan will usually cover all of the labour and standard parts that are used when your car is serviced.

A motor warranty, on the other hand, gives you financial protection in the event that electronic and mechanical parts on your car fail or malfunction. Most manufacturers provide both a vehicle service plan and a warranty for either a limited time or the mileage covered. The warranty can usually be extended by taking out a policy with an insurer, like First for Women.
Benefits of a motor warranty
Do you really need a motor warranty? First for Women believe that having an extended car warranty in South Africa can be extremely useful, especially when you're a woman on the road. Fixing mechanical or electrical breakdowns can quickly add up. With a First for Women motor warranty, all repair work must be authorised in advance and carried out by an authorised dealer. This means that you have complete peace of mind that you won't have to worry about the quality of the workmanship or unnecessary repairs being made.
Some of the great benefits that are included in our motor warranty policy include:
1. Having the confidence that you can take on any mechanical or electrical breakdown with our warranty for pre-owned and new vehicles.
2. Not having to worry about the extra expense of towing charges, vehicle rental or overnight accommodation.
3. Finding inspiration in the fact that a portion of your monthly insurance premium goes to the First for Women Foundation to uplift women and combat gender-based violence.
4. Getting up to R100,000 cover for your vehicle's engine over the course of its lifetime.
What does a motor warranty cover?
A warranty makes provision for a range of mechanical and electrical failures, as well as the parts that will be needed to fix them. All of the internal lubricated components of your engine, transmission, differential and steering mechanism are covered. You will also be covered if they have to fix any damage caused to your vehicle's engine if it overheats – unless the overheating was the result of a failure of the heat radiator, water pipes or flanges. And because your safety is a top priority, your braking system, (including the ABS control unit and sensors), and windscreen wiper motors, are covered as well.
Knowing that a little bit of help can go a long way, a motor warranty will include the optional extras, like:
Air-conditioners

Electric windows

Car seats

Entertainment system
Unlike many other types of vehicle insurance, the First for Women extended car warranty covers some wear and tear. We understand that normal wear and tear can lead to mechanical and electrical failures even when your car is well maintained, so we've designed our policy to provide financial support in those instances.
Our motor warranty includes coverage for the kind of deterioration that happens because of age. This could be something like your alternator breaking or your electric windows no longer operating. Normal wear and tear, on the other hand, is not covered. Things like rust and other damage to your vehicle's bodywork are included in this category.
Other value-add car insurance products
Adding some value-add insurance products to your existing car insurance plan can be a great way to ensure you're never left out of pocket. Some of these include the following:
Add auto top-up to your car insurance policy and we'll cover any credit shortfall between what you owe on your car and what it's covered for if it's stolen or written off.
Keep your car's paint and bodywork looking as good as the day it rolled off the showroom floor with scratch and dent insurance.
Take to the roads with confidence, knowing that your car's wheels are protected with our tyre and rim insurance.
First for Women encourages empowerment. Be informed when you take out a car insurance policy. For more information, we suggest you browse our guide about Your Top Car Insurance Questions Answered by First for Women.
Get a motor warranty quote from First for Women
From cars to 4×4s and light commercial vehicles, our warranty plan has you covered. Get a motor warranty quote for all your vehicles today.
Sources:
[1] BusinessTech.co.za - Know the difference between a car warranty and a service plan.
Disclaimer: The information in this article is provided for informational purposes only and should not be construed as financial, legal, or medical advice. First for Women is a licensed non-life Insurer and FSP. T's & C's online.