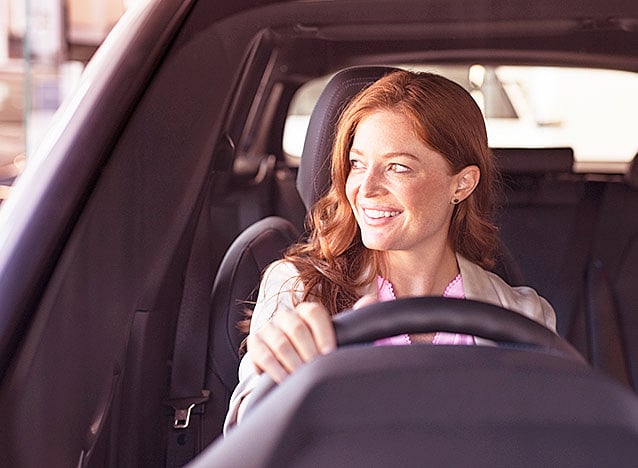 Posted on Sunday, November 22, 2020
Buying a Rental Car
The Advantages of Buying a Car from a Car Hire Agency
If you've read Roald Dahl's Matilda, you'll probably remember her father, Harold "Harry" Wormwood, the stereotypical greedy, used-car salesman who ripped everyone off selling beat-up jalopies for much more than they were worth.
Luckily, buying a car from a car rental company is nothing like that and offers much more security. Rental companies build their fleet and maintain an up-to-date inventory by regularly selling off their older models and buying new vehicles. Rental cars account for 15% of vehicle sales in South Africa – a fair volume of sales and it's no wonder. We look at the advantages of buying a used car from a car rental company.
Variety, but without the upgrades
There is a wide selection of numerous car manufacturers and models on sale that range from hatchbacks to sedans, SUVs and 4x4s. Expect to find popular models, such as Toyota Corolla Quest, VW Polo Vivo, Kia Picanto, and Etios, but without the option to upgrade or customise features.
Buying a well-known and trusted car brand retains its value over time and reduces the cost of owning the car in the long term.
Easy online search
More often than not, most car rental companies' sales websites allow you to search for your future car by using a combination of factors, such as the make, model, year, mileage, and colour. And you can also play around with the price lever, which will help you narrow down your options and save time.
Lower prices
Haggling could be seen as either a good or a bad thing, depending on your personality and your negotiating skills. Either way, rental cars are usually priced below market value, as car rental companies want to move them off the floor quickly.
It's important to note that should you want to resell your car down the line, it will have a lower resale value when compared to a car with only one previous owner.
Well maintained
It may be a perception that car hirers don't drive a rental car as carefully as they would their own car, but this may not be completely true, because damages to a rental car is paid for by the hirer.
Many rental cars have been well maintained with regular cleans and checks because it is in the rental company's best interest to keep their fleet in top notch condition.
Finance options
In the same way that new and second-hand car dealerships will, most car rental companies will be able to provide you with financing options through accredited South African financial service providers.
30-day exchanges
Some car rental companies, like Avis, offer a 30-day exchange plan should you not be satisfied with the mechanical condition of the car you have purchased. In which case they will replace it with a similar car or one that is within the same price range.
Tips for When You Go Rental Car Shopping
Mileage – Rental cars tend to have more mileage on the odometer than a typical used car of the same age, however, most rental cars that are for sale are less than two years old and have around 100 000km on the clock. Even if a car is a little older, choose the one with the lowest mileage.

Ownership – Ask for proof that the car has been bought directly from the manufacturer.

Service history – Make sure the car comes with a service history report. If there's a drop in the documented mileage between one service and the next, this should be a red flag.

Service plans – Check the service intervals because a failure to adhere to the regular scheduled service may make a warranty invalid – double-check this with the car manufacturer.

Warranties – Ask if there is an option to extend the warranty through an accredited third-party Insurance provider.

Bumper bashings and accidents – Ask the rental company for detailed records of all incidents that have occurred involving the car, as previous damage repairs may affect the residual value on the vehicle.

Trade-ins – If you're replacing it with an existing car, some car rentals companies may be open to a trade-in to help sweeten the deal.
If you're interested in buying a second-hand car without the used-car salesman syndrome, check out these car rental companies with branches across South Africa:
For car insurance options First For Women offers exceptional benefits specifically designed to help you when you need a little extra assistance.
Disclaimer: This content is for informational, educational, or entertainment purposes only. We do not make any warranties about the completeness, reliability, and accuracy of the content. The views and opinions are those of the author and not necessarily those of the company.