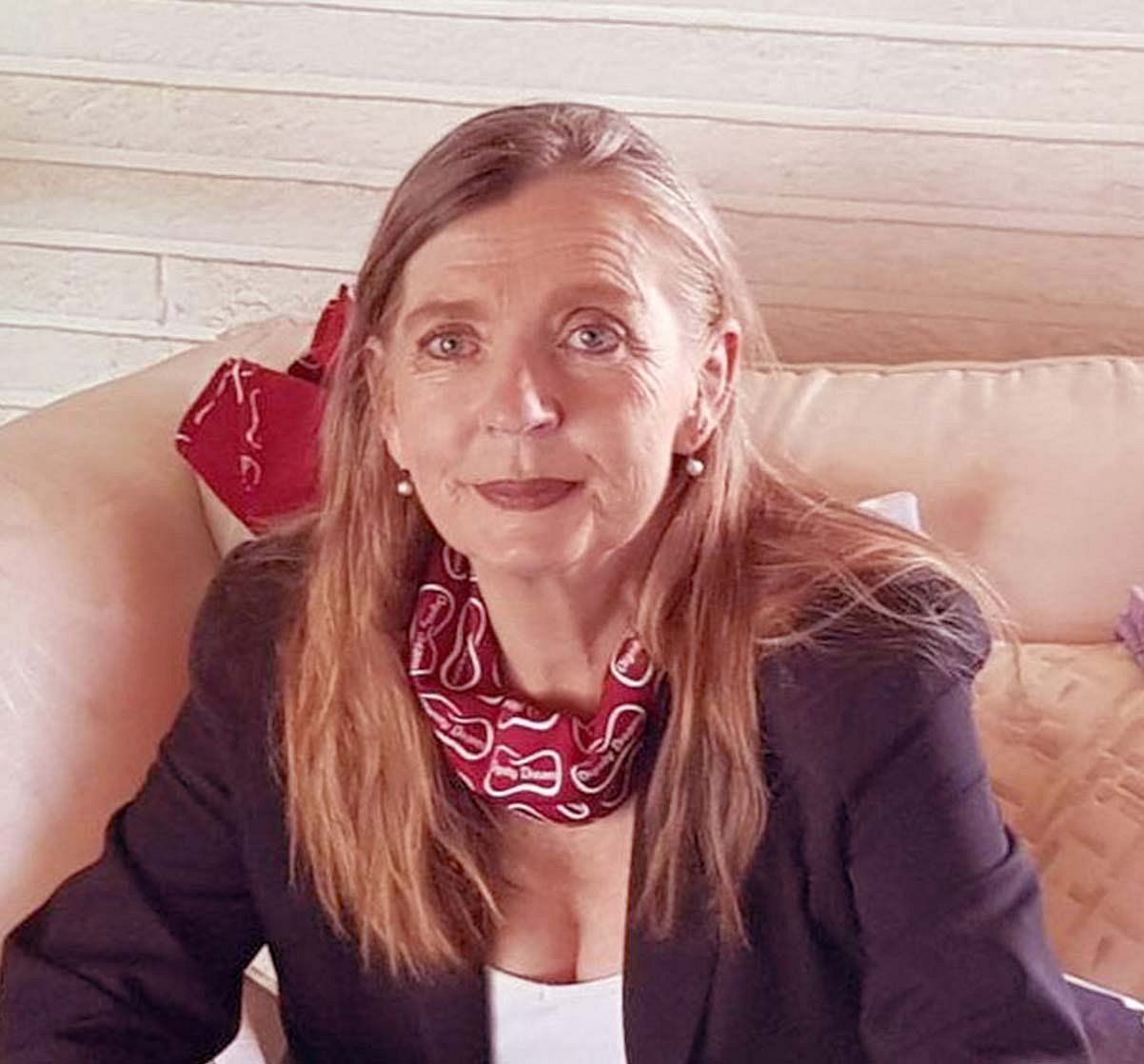 Posted on Friday, February 18, 2022
On being fearless: Uveka Rangappa in conversation with Sharon Gordon, owner of Lola Montez
For many of us, February is the month of love! But with love comes the complications of relationships and intimacy. Women and men are finding it increasingly difficult to maintain healthy, satisfying love and sex lives. Thank goodness for people like Lola Montez owner, Sharon Gordon, who is passionate about helping others enjoy life's pleasures again. Sharon describes herself as an entrepreneur, activist and Fearless teller of necessary truths. She chatted to media personality, Uveka Rangappa, about her journey from Human Rights Lawyer to the adult industry.
You've led such a fascinating life. What would you say was your first Fearless moment?
When I was five, I pulled out my own front teeth! But I suppose I would say in my first year at university I was approached by the security police and asked to spy on my fellow students. They knew things about me that meant that someone close to me was passing on information. I said no and kicked them out. That interaction was responsible for awakening my political self.
You went from being a human rights lawyer in the 80s, dealing with cases that involve treason and sabotage, to owning a business in the adult industry, helping people with relationships and their sexuality. Why the change?
The struggle was over, and I was bored – there was nothing left to prove. I was also going through a divorce and my self-esteem was at an all-time low. I didn't think that anyone would ever love me or that I'd have sex again so decided to get a sex toy. I had the worst shopping experience and decided that no woman deserved to feel that bad about her sexuality. That's when Lola Montez was born!
You describe yourself as the Fearless teller of necessary truth? Tell us about that.
I talk honestly about sex and relationships. It is very hard to tell the truth. I try not to be hurtful but sometimes it has to be said. The truth is particularly important when talking to children. In today's social media world, trolls love to attack and say awful things because they can hide behind their avatar. They need to be called out – that requires one to be fearless.
In the adult industry, what do people come to you for help with and what do you tell them?
Shew, how long is a piece of string? Most of the questions arise out of a lack of knowledge of education around sex. Think about it - nobody ever gives you a manual. Many, many questions from men and women are around dysfunction of some sort. If it's medical, they get referred to a doctor and if the issues are mental often therapy is required. The problem with sex is it is often used as a weapon, is shrouded in guilt and shame and never shrouded in pleasure.
Why is it important that we try to "fix things" in the bedroom?
Because when you know better you do better, and life is far too short for bad sex.
You're also very involved with Dignity Dreams - how challenging and rewarding is that?
I've been called Sharon the Salmon – always swimming against convention and this is true for Dignity Dreams. If there is one thing more challenging than talking about sex it's talking about menstrual blood. I love the education and sustainability of the brand. It has gotten easier over the years, but you can see people thinking 'please shut up!' It is not as rewarding as one would imagine but I take the wins when they come.
What would you say has made you the Fearless crusader you are?
I think I was born this way! I once saw a movie when the character said, "There comes a time in your life when you have to decide what kind of a dog you are?" I am a dog of war and I go to the barriers every single day!
What should the world prepare for next from the Fearless Sharon Gordon?
Something a little less confrontational – I'm launching a volunteering platform called Volunteer Now. The premise is a platform where NPOs can offer volunteering opportunities and volunteers can find an opportunity that suits their interests. The tag line is 'Making the World Kinder'. Maybe I won't have to be swimming upstream on this one.