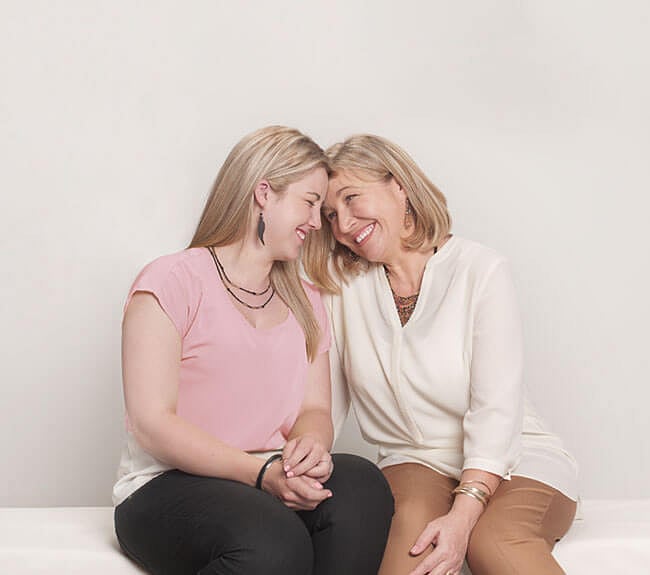 Posted on Wednesday, April 13, 2016
Lizette & Zia - Our Story
Over the past few weeks, you've discovered the stories behind three of the mother/daughter couples from our latest television commercial.

Last, but not least, we'd like for you to get to know our fourth couple a little better.
This is the story behind the story of Zia and Lizette.
Lizette is a woman who can take just about any tough situation and turn it around. She's a mother who stops to appreciate the little things and inspires those around her to do the same.
And when her daughter, Zia, was diagnosed with diabetes at a very young age, Lizette didn't let it get in the way of her little one's life. In fact, she decided to master the greatest sugar-free chocolate cake recipe for Zia and her schoolmates to celebrate life the way every child deserves to.
Zia, now also a mother, has achieved more than even her doctors had expected from her – the kind of beautiful soul that was able to find happiness within the boundaries laid out for her.
They're a powerful duo that proves the right support means everything.
"When things got tough, Zia did what she needed to do and that made her who she is. She found freedom within the framework of limits." - Lizette
"What my mom did made me who I am today. She gave me the freedom to figure it out my way. Now, I can be a good mom because I had the greatest example." - Zia
They held each other up and kept each other going when the odds were against them. Yet, after all they've done for one another, neither of them will take much credit. 1st for Women would like all women to recognise what an amazing job they're doing as well as the impact and value that they have added throughout their lives.
Their perseverance, positivity and strength inspire us to do what we do for the women of South Africa. That's why we put Zia, Lizette, and others just like them, first with tailor-made insurance products and the added benefits they deserve.