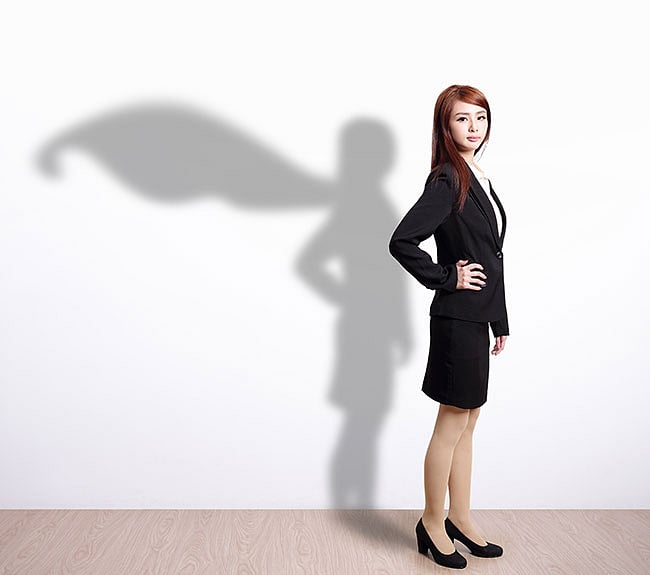 Posted on Friday, March 18, 2016
Exceptional characters inspiring everyday women
Creativity in any form can move you. Whether it's a portrait of an ancestor hanging on a living room wall, a song on the radio, a child's first finger painting, or a character in a movie or a book, art can reach parts of you that you never knew existed. Most of the time, when you're touched by something, it's because you see yourself in that thing; there is some quality that is relatable in some way.

Because that feeling of finding something in art that speaks directly to you is so fulfilling, we thought we'd look at some of modern culture's female animated characters and superheroes that simply kick butt, and see how their deeds can inspire women in everyday situations.

Mulan

Mulan is one of the ultimate tales of bravery in modern culture. It tells the story of a young Chinese girl who disguises herself as a man so that she can take her father's place in the army to save his life; her father is old and wounded and she knows that if he fights, he will likely not live.

While this might not be a situation that every woman finds herself in, you've likely been in a position that required you to make a sacrifice for a loved one, even though it might not have been in your own best interests. We know that, as a woman, you do so much for those around you, but that's not to say that you shouldn't have someone looking out for you as well. Just as Mulan had the little dragon Mushu to watch out for her, we watch out for you. That's why we offer a range of tailor-made insurance products, like our Public Liability Insurance for businesswomen or our Off-road Vehicle Cover for the adventurous spirit.

Bumblebee

What we love the most about Karen Beecher, also known as the superhero Bumblebee, is that her super-smart wits are her superpower. She majored in political science, physics and computer technology, and has created her own high-tech suit that gives her all of her powers. She is relatable to girls and women in how she uses her skills to do the right thing, which is one of the most courageous acts a person can do. So the next time you need a little courage to stand up for what you believe in, remember that doing that is its own kind of superpower.

Frozen

If you've got young daughters, teenage nieces, elderly mothers, or actually if you just own a TV, it's likely you know all the words to Let It Go! A relationship with a sister is unlike any other. From when you're little, it's filled with nights of giggling together with the lights off, screaming matches, intense make-up hugs, notes or SMSs to each other in class, mid-week coffee catch-ups, and midnight selfies. That's what we love about the sisters from Frozen, Elsa and Anna. The movie has smashed records for many reasons, one of which might be how great it is to see women having the courage to just be themselves.

Elsa has a superpower that has the potential to hurt others, but rather than suppressing the greatness within her, she embraces it. If you've ever downplayed your own abilities, you'll know how inhibiting it can be. But when you let it go and let your capabilities speak for themselves, the results are always awesome. We also love seeing our own sisterly relationships reflected in the movie, and even if you don't have a sister, you'll know what that beautiful bond feels like with a best friend.

Merida

Merida is the lively character from the animated movie Brave, which is aptly named as she pulls courage from deep within her and defies tradition to forge her own path in life. She has the guts to simply be herself and follow her own dreams, which we can all relate to at some point in our lives. Whenever you do something for yourself that defies how others see you or perceive how you should be, we think you deserve a round of applause, no matter how big or small that act of boldness may be.

At 1st for Women, we believe that all women have inherent greatness in them and that what they do each day makes them everyday superheroes. We know that being yourself and managing your own journey in your own way make you a courageous woman. And because of that, you deserve insurance products and benefits that amplify your potential. That's why, when you get Car, Home, or Business Insurance quotes from us, we take your individual needs into account and give you cover that really takes care of you.