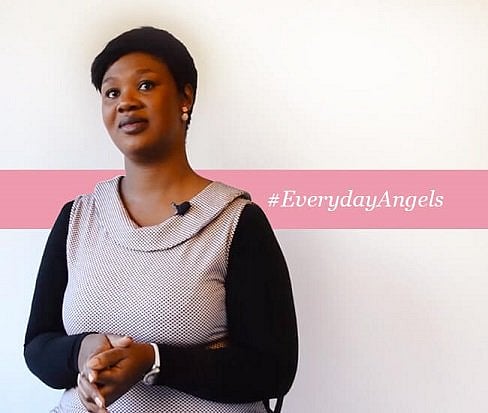 Posted on Thursday, July 6, 2017
Everyday angels fight women abuse
There are angels who walk among us. They do not possess wings or halos, but their selflessness and courage is a beacon of light for those who have no one to turn to. Today, we celebrate these everyday angels – who do so much for so many and seldom take credit.
Since 2005, 1st for Women has worked with a choir of angels dedicated to making a difference to the lives of victims and survivors of women abuse. These women work tirelessly to help those affected by abuse gain control of their lives once again.
One such organisation is Lawyers Against Abuse (LvA), a non-profit organisation that provides psychosocial support for victims of women abuse.
For women who lack the resources to pursue legal remedy for women abuse, LvA provides essential advice, not only from a legal standpoint, but for emotional support too. LvA's approach is to address the mental and emotional trauma of these experiences in addition to guiding victims through the legal process.
Through its integrated support, LvA also aims to drive awareness of women's rights in underprivileged communities and encourage victims to report crimes without fear of being victimised or questioned when they do.
Lindsay Henson is the Executive Director of LvA. Before joining LvA in September 2014, Lindsay worked with NGOs in India, Bangladesh and the Philippines addressing women abuse and other human rights issues. She also has experience working with victims of domestic and sexual violence. According to Lindsay, "This job never gets easier but I feel privileged to play a small part in the process of seeking justice and healing of women and children. It's incredible for me to stand with victims as they stand up to their abusers. To hear the laughter of survivors in our centre is powerful. So often, women walk through this process alone. It's incredibly meaningful to play even just a small part in their process."
Noluthando Moyana is LvA's therapist and psychosocial programme coordinator. She joined LvA in March 2017 and has over 10 years of experience working with victims of women abuse in communities. Her passion is to empower women who are otherwise disempowered.
"Educating women, giving them access to counselling and encouraging self-care – that's what keeps me going. As much as the job is very hard, it gives me emotional satisfaction to know I'm making a difference," explains Moyana.
Rethabile Mosese joined LvA in July 2015. She is an admitted attorney of the High Court of South Africa in Gauteng and is particularly interested in human rights and constitutional law.
"For me it's about unlearning certain behaviours and beliefs and knowing that I can make a difference," says Mosese.
So far, contributions from the 1st for Women Foundation to LvA have directly impacted up to 500 victims of women abuse. Victims who might otherwise never seek the protection that allows them to gain control of their lives once again – and often, the lives of their children.
The 1st for Women Foundation empowers passionate women to fulfil their roles as everyday angels for the women around them. We're celebrating these heroes by calling on women to recognise other #EverydayAngels in their own community and give them the support they deserve. Visit 1st for Women on Facebook for more information.