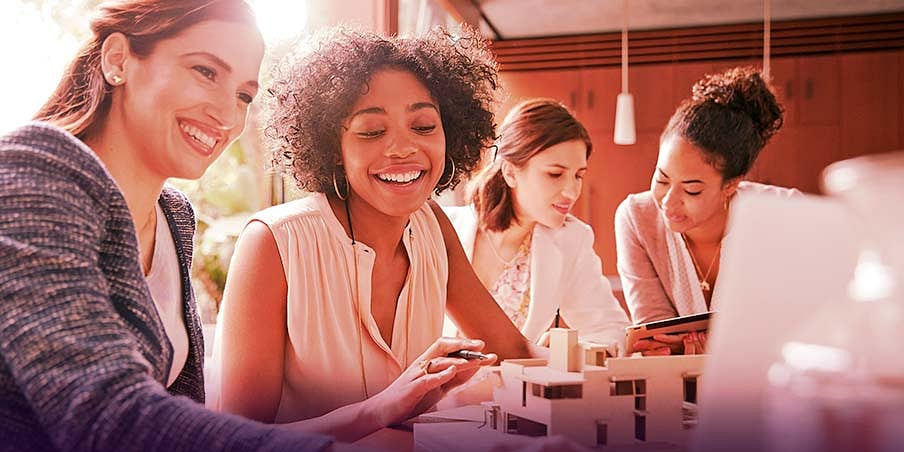 Posted on Monday, July 15, 2019
Cure. Fly. Inspire. 5 women making their mark in SA and beyond
No matter where we go or what we do, women are unapologetically becoming who we're meant to be – and celebrating how this means something different for every woman. From soaring up the corporate ladder to smashing world records on the sports field – women are owning it in every sphere, one of these being the working world.

Like Tess. She's hours away from the biggest moment of her life. Sleep is what she needs but her mind has other ideas. These lead to some doubts and a bunch of 'buts' – like those around gender equality at work.

Watch episode 2 of Tess & the head-buts and find out how Tess beats these 'buts'.

Missed episode 1: The what to wear buts? Click here to watch. And if you're enjoying the series so far – keep a look out for episodes 3 and 4 coming soon.

In the meantime, here are 5 SA women who are kicking 'buts' 24/7/365 in their careers.

1. Major Mandisa Mfeka

This 29-year-old dynamo made history by becoming the first female black South African fighter pilot. She made headlines at the President's inauguration in a breathtaking air display.

2. Thuso Mbedu

In April 2019, Thuso became the first South African actress to receive a leading role in a Hollywood series. And just last year she was nominated for an Emmy Award.

3. Professor Alta Schutte
Professor Schutte, a biomedical scientist and research professor at the North-West University was the first researcher to investigate the connection between high blood pressure and cardiovascular disease. Her research had an immense impact on health policies throughout the continent.

4. Natalie du Toit
Natalie is the first female disabled South African swimmer to compete in the Olympics. Du Toit is a woman with extraordinary talents. She is also known for her public speaking skills and one of her famous quotes is: "A hero should be a determined person who never quits no matter how hard things are."

5. Bonita Meyersfeld

This South African human rights lawyer was appointed a Knight of the National Order of Merit by France in recognition of her 20 years' work in the fight against gender-based violence. She was crucial in the establishment of Lawyers Against Abuse, an organisation supported by the 1st for Women Foundation.

So whether it's just beating the daily grind 'but' or rising to the top of your chosen profession, these women remind us of the world of possibilities that await us each day, as women of today.

And where does that day start? In your home – your sanctuary and safe-haven. Your launchpad for success. That's why we're giving you a chance to win a R100 000 voucher to make that home. Enter now: Click here.