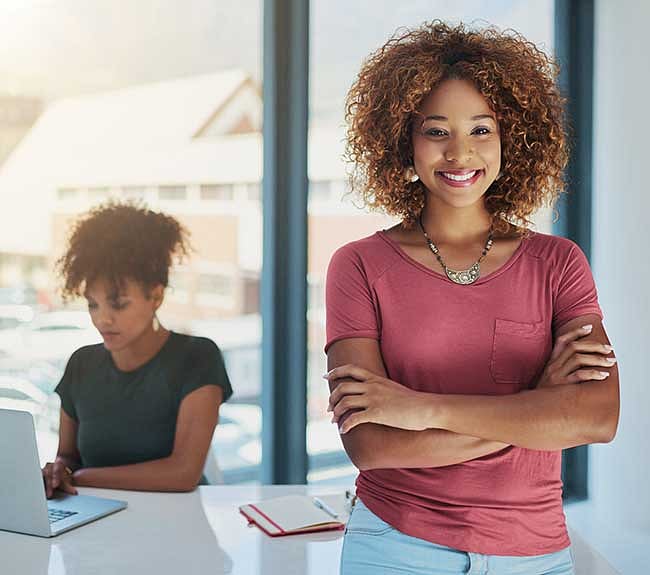 Posted on Wednesday, March 8, 2017
Celebrating women from all walks of life
According to the Harvard Business Review, women now drive the world economy. Over the years, women's roles and responsibilities have constantly evolved and globally, women now earn approximately $20 trillion each year and control just over $25 trillion in annual spending. Women are often the chief purchasing officers and decision makers in their households. They make the decision on the purchases of 94% of home furnishing, 92% of vacations, 91% of homes, 60% of cars, and 51% of consumer electronics.
Not only that but more women are choosing careers in the STEM (science, technology, engineering and mathematics (STEM) fields. More women now also hold key senior management positions in large corporations, and various studies have shown that increasing women and girls' education has contributed to about 50% of the economic growth in OECD (Organization for Economic Cooperation and Development) countries over the past 50 years. All over the world, women play a vital role in supporting their households and communities in achieving food and nutrition security, generating income, and improving rural livelihoods and overall well-being.
Women are doing more things now than ever before and in celebration of International Women's Day on 8 March, we celebrate all women for who they are and what they have done for the women in society as well as for the ladies who are nearest and dearest to them. And while there is a continued, necessary movement to a more inclusive, gender-equal world, we take this time to acknowledge what has already been done by the women of the past and the women of today.
Currently a member and co-chair of the International Women's Media Foundation (IWMF) as well as the anchor of BBC World News America, Katty Kay is a prominent figure in the fight for gender equality in the workforce in America. Through the foundation, Katty offers support, guidance and encouragement by strengthening the role of women journalists worldwide. The IWMF also celebrates the courage of women journalists worldwide, who overcome threats and oppression to speak out on global issues, and fully supports, protects, recognises and rewards them for their vital contributions at all levels of the news media.
Looking at South Africa, Wendy Luhabe is one of the most powerful and visionary businesswoman in the fight for gender equality in the country. She broke new ground in 1994 by founding a women's investment group Wiphold, which enabled tens of thousands of women to invest for the first time and was the first women-owned company to list on the JSE. She then started a private but successful equity fund for women-owned businesses. She is also the author of Defining Moments, the profits of which go to a fund for women.
At 1st for Women, our role is to inspire confidence in women to help them realise their inherent strength, resolve and power so that they are able to be their best selves unapologetically, and we do this by ensuring they are on the front foot in any situation knowing that we are here to support them every step of the way through our tailor-made insurance offerings.
To support South African women who have been diagnosed with a dread disease, 1st for Women has created All Woman Dread Disease Cover. This offering offers financial support against female- and children-specific cancers, systemic lupus, and pregnancy-related complications and more, so should the unthinkable happen, you and your family are taken care of.
We also know that for many women, a handbag is more than just something they carry their belongings in. It holds their entire world inside it, that's why we've included Handbag Cover to the value of R5000 in our Home Contents Insurance. This ensures that your precious belongings can be replaced in case of theft, damage or loss so that you can keep doing what you do best.
To find out more about Handbag Cover and All Woman Dread Disease Cover, call us on 0861 91 77 73 or visit our website today.
Sources: