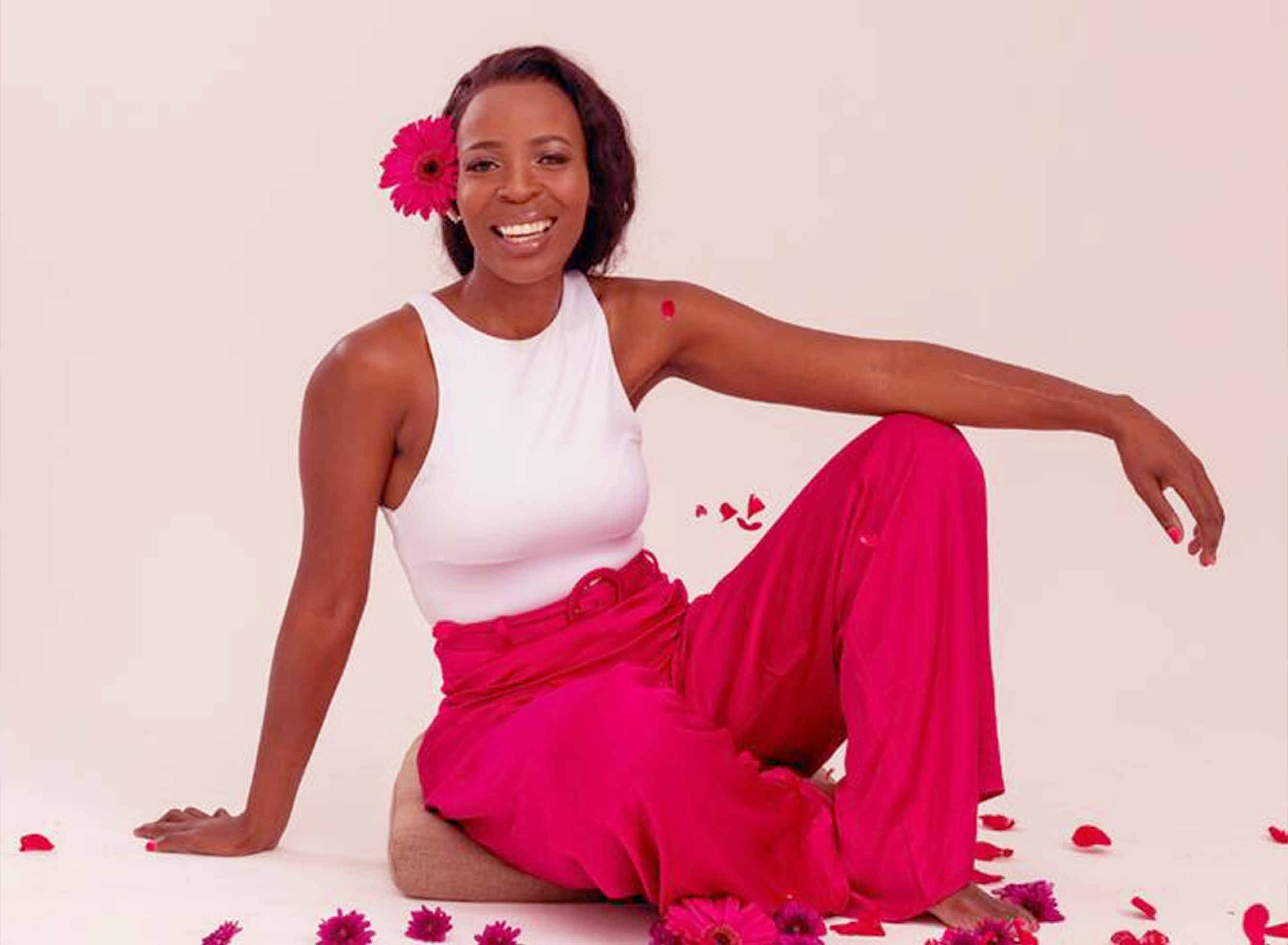 Posted on Friday, February 18, 2022
Be your most FEARLESS self with Dr Mpume Zenda
At one time or another, many of us run into some trouble in the love department. Thankfully, there are experts like Dr Mpume Zenda! The OBGYN and sexologist (Dr.Gynae on Instagram) fearlessly broaches topics many of us are too shy to bring up. Dr Zenda tells media personality Uveka Rangappa why we need to make SELF LOVE a priority – starting now in this month of love.
Your job as OBGYN and sexologist requires a good deal of caring and responsibility with many touch and go moments as well. What was your 1st Fearless moment?
My 1st fearless moments were both the first day at medical school and as a doctor. I knew I was stepping into a "bigger than self "destiny, I was excited and pretty nervous at the same time.
You have to give a lot of yourself – how does your personal life journey influence your work?
I best describe myself as "a patient who became a physician." Empathy and kindness towards my fellow women are some of my superpowers. I bring all of me, my pink heels, my science, my laughter, my PMS, my tears, my stories, I bring all of my love for myself and my work, I show up as the most authentic ME, in the hope of giving every woman a safe space to be their FEARLESS SELVES!
What's the most fulfilling part of your work?
Being free to live out my dreams, journeying with amazing women from across the country /continent and being part of the miracle of bringing new life into the world, gets me every time
It's not always good news that you have to impart to your patients – how do you deal with that?
My work reminds me that people remember how you made them feel at their most vulnerable times. Being able to sit in, hold space and being transparent is paramount to me. In turn, I proactively go to therapy regularly, so I can debrief and offload for my own mental wellbeing.
Are you ever criticized for the information you disseminate on social media?
More challenged, than criticized. The deep patriarchal beliefs we've grown up with will take a while to unlearn and relearn for all of us. But there is also a growing curiosity, a welcoming of a better way of doing things. Our beliefs and socio-cultural norms will never move us forward as a people, for as long as they liberate some and oppress others.
Self- love is so important but many of us don't prioritize it. Why is it important that we "give back" to ourselves?
Because we can't give to others what we deny ourselves. We have to know for ourselves first that WE ARE WORTHY OF LOVE.
What are some of the common problems that couples and individuals are facing these days?
As individuals, particularly in women's health space, its "understanding and working with ourselves ". Many women still feel uneasy about their bodies, sometimes to a point of shame. For couples it is still "poor communication". Communication is a skill. It allows us to articulate ourselves, our needs and frustrations, but also gives us opportunities to really hear and understand the next person. We struggle to talk about things like pleasure, infertility, sexual diversity, even to talk to our children about puberty. We need to create safe spaces for honest conversation.
How would we know if we are in "trouble" and need to work on something as individuals or a couple?
The reality is relationships will show cracks when one or both parties stop working on themselves. This means bringing our best selves instead of using the relationship as a dumping ground. We are often "in trouble "within ourselves first before it shows up through our relationship. It's easy to shift blame when difficulties occur. I encourage "align with self-first ". An honest look at how one contributes towards the health of a relationship helps us get to a solution faster. When we are aware, we can get the necessary help.
Some advice on self-love during this "month of love"
Self-love is the best most fulfilling practice and a gift I believe we ought to give to ourselves! It makes loving effortless!