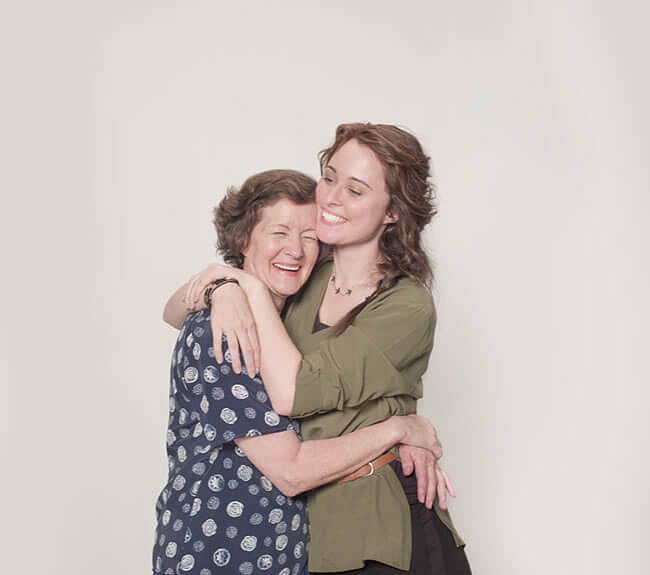 Posted on Wednesday, April 13, 2016
Alta & Megan - Our Story
At 1st for Women, we are inspired by the women we insure. If you haven't seen our brand new television commercial, watch it here and be sure to tell the special ladies in your life about it, too.

You've heard Niamaat and Nur-Jehan's story and now it's time to get to know our second couple a little better.

This is the story behind the story of Megan and Alta.

Alta is as selfless as it gets. It's ingrained in her nature to give, love and nurture the people lucky enough to find their way into her life – one of them being the beautifully bubbly Megan.

Their inspiring story is one that started in turmoil, grew through courage, and flourished into a triumphant tale with a happy ending.

Alta – although not Megan's biological mother – fought for a little girl from rocky beginnings and, in baby steps, she built her back up and raised her as her own. Megan's brand new life even came with her very own nickname, too. Pragtige Blommetjie. And aptly so!

Since then, Megan has become a top-notch scholar and Alta has been behind her all the way with a little tough love, some sweet soentjies and a few tango moves here and there for fun.

"She made me feel young again. She had to overcome a lot. I tried my best to give her my strength and she just gives it right back to me." - Alta

"She said she saw a light in me and she took it upon herself to make that light shine brighter. From the moment she took me in, she changed everything. She gave me my life back." - Megan

And, not only do they pass on the strength that got them both through it all, but they continuously pass the credit on to one another, too. 1st for Women would like all women to acknowledge their inner strength, resolve, and power, as well as the impact and value that they have added throughout their lives.

They're beautiful, inside and out, and they inspire us to do what we do for the women of South Africa. That's why we put Megan, Alta, and others just like them, first with tailor-made insurance products and the added benefits they deserve.