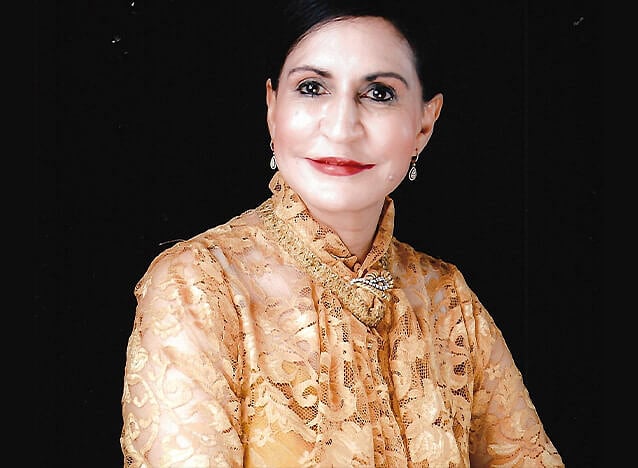 Posted on Tuesday, November 30, 2021
A 2021st for Women: Dr Shaheda Omar
While the country is urged to sit up and take action against Gender Based Violence for a mere 16 Days every year, there are those who have made it their life's mission to protect our women and children every single day! Dr Shaheda Omar is one such warrior. She is the Director of the Teddy Bear Foundation and has been with its clinic for Abused Children for over 20 years. She is President of The South African Professional Society on the Abuse of Children (SAPSAC) and a representative of the Children's sector – giving a voice to the voiceless. She has assisted in some extremely controversial cases – not only of adults sexually abusing children but where children abuse children. Dr Omar speaks to media personality and fellow SAPSAC member, Uveka Rangappa, about what it takes to get the job done…
Growing up in the midst of apartheid, being educated by someone like the great activist Ahmed Timol then dedicating your life to protecting children, you must have had many Fearless moments. Tell us about your 1st Fearless moment?
So, it was both a fearful and fearless moment when we attended the funeral of the great activist Ahmed Timol. There was a strong police presence by the security branch who were ruthless. Despite their presence, we continued to remain present but also participated in silent protests.
Helping and healing children who've survived sexual violence must be daunting and heart breaking. What led you here?
I always wanted to be a healer of some sort. My ambition was to pursue a career in medical health which didn't happen. This then propelled me into a career where I could work on healing people. I worked with the aged, people with substance abuse problems and then child abuse during the course of my Masters in Health. I felt drawn to working with families of incest - particularly the children who were violated and helpless in these situations.
It obviously takes a lot of compassion and empathy. How do you NOT get too emotionally involved in your cases?
I DO get emotional, but it is a matter of separating myself from the trauma. It's very difficult not to want to rescue everyone. I receive regular debriefing and clinical supervision to support me, process my emotions and ensure that I do not blur the boundaries. I also look at self-preservation and constructive outlets to allow me to ensure a clear and healthy distance such as prayer, music, meditation, reading and exercise.
Every case is devastating but are there any that particularly stand out for you?
Yes, most definitely! There was a case of a 5 year old who had witnessed her mother bludgeoned to death by her father. This child became fearful, lost her speech and became aggressive towards others. She even used a scissor to re-enact the trauma she had witnessed. There are many other painful memories of children who have been violated sexually, physically and emotionally.
How do you even begin to get near a child who must be so filled with fear?
It is not easy for children to trust again after they have been violated so the most important step is to start with where the child is and not force them to participate or engage. Trust building is a process like healing, and you need to allow the child to feel safe. Actions are stronger than words.
What are your ongoing frustrations and challenges?
When systems fail our children! Where perpetrators get off scot free or receive lenient sentences for atrocious crimes committed against the most vulnerable and weak i.e. children.
During the 16 days campaign, we hear a lot of promises by government AND ordinary South Africans to step up the fight. Have you seen any change in recent years?
GBVF has become recognised as a national pandemic by the President so this is one step forward but victims continue to suffer and even die daily. It's clear that the implementation is still problematic and more active and stringent measures are needed to deter potential offenders. Child protection is everybody's business. We cannot be seen to collude or sit in silence. We need to uphold the rights of each and every child. We need to make the protection of children YOUR business, MY business OUR business!