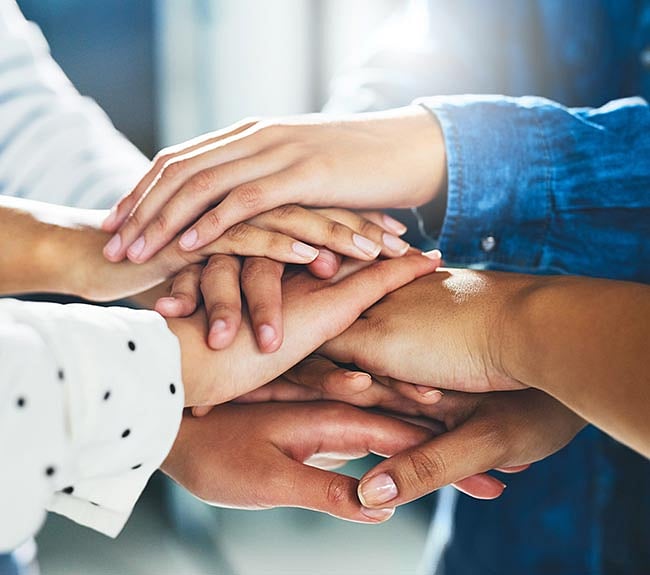 Posted on Thursday, August 30, 2018
5 ways we can work together to end woman abuse
In the last few years, there has been a massive surge in the number of movements and initiatives aimed at ending woman abuse. Actions, taken by all these movements, are critical to keeping the conversation on woman abuse alive. Channelling these conversations into consistent, continuous and collective action however is the only way that we can bring the scourge to an end.

For over 13 years, we've been doing our part through the 1st for Women Foundation, and more recently with the launch of ForWomen.

Here are 5 ways you can make a difference:

1. Remain informed
Finding a permanent solution to the multi-faceted problem of woman abuse will depend on the collective efforts of thousands of organisations and millions of people worldwide. Keeping up to date with the headway being made by the growing number of relevant movements, gives us perspective into the progress towards that solution, and provides a good idea of where and how we can help.
Not only is woman abuse escalating at an alarming rate, shocking new findings reveal that what 'warrants' abuse can be as simple as a woman burning food or talking back. In 2018 Statistics South Africa (Stats SA) released a report titled: "Crime against women in South Africa" that highlighted an extremely worrying fact – almost as many women as men in this country believe that these examples warrant abuse.
TimesLive also reported that "the highest percentage of individuals thought it was acceptable for a man to hit a woman if she argues with him." This was based on the Stats SA report findings in addition to research from the World Health Organisation (WHO).
There are plenty ways to stay informed. Visit www.for-women.co.za for access to the latest news and information on the fight against woman abuse, follow stories and find out about events taking place in your area. Click here to find out more.

2. Join a coalition
In 2017, we launched ForWomen, an online platform that consolidates woman abuse fighting efforts and offers South Africans the chance to give and get help through a growing support network. ForWomen is structured to holistically address this epidemic through prevention, preparation and provision measures. Find out how you can give help or get help, and make your pledge at www.for-women.co.za

3. Support companies that are taking a stand
From make-up brands to financial services providers, corporates around the world have found ways to support the fight against woman abuse. One of the ways 1st for Women does it is with the help of our customers. We donate a portion of all their premiums, each month, to the 1st for Women Foundation. Since being established in 2005, the Foundation has raised over R64 million for woman abuse causes.
When you take out a policy with 1st for Women, you're not only getting insurance specifically designed for women but taking action in the fight against woman abuse.
In addition, policyholders and their families automatically enjoy some of our Guardian Angel Lifestyle Assist benefits including:
Expo-Sure – products provides full access to confidential HIV testing and treatment within the critical 72-hour window period after accidental exposure, including that resulting from sexual assault.
Medical Assist – provides access to trauma counselling in the event of sexual assault.
4. Get help
If you, or a woman you know, is being abused or has been in an abusive situation, there are numerous organisations that can offer protection, support and advice. To make it easy for you to find the right help, quickly, ForWomen provides easy access to organisations around the country. Visit www.for-women.co.za to find an organisation in your area, and take note of the emergency numbers on the website for immediate assistance.

5. Give help
We can all make a difference in the fight against woman abuse. If you want to take action but are not sure where to start, ForWomen offers you the chance to give help in a way that is meaningful to you. Visit www.for-women.co.za and find out how you can help.
The power to effect change is in each of our hands, and with so many ways to get involved and make a difference, we can all work together to end woman abuse.