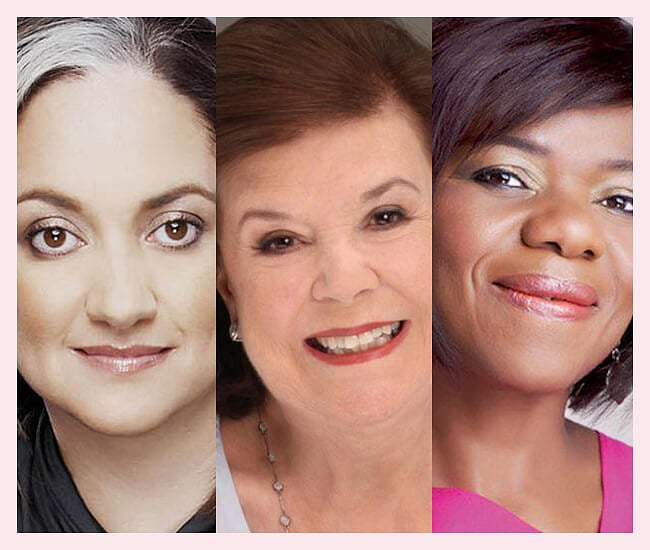 Posted on Friday, March 17, 2017
3 of SA's most inspiring women
So what is it that makes SA so amazing? Simple – it's our very own inspiring women. Whether they're making waves in the political sector, making a difference with their philanthropy or making sure we're always informed, you'll want to know more about what drives these incredible women. Prepare to be inspired!
Ferial Haffajee

Considered one of the most respected and influential women in the South African media, Ferial Haffajee has been keeping us in the know for more than three decades. She began her career as a reporter at the Mail & Guardian and, in 2004, she was appointed as its editor. Impressively, she was SA's first woman to edit a national mainstream newspaper – and in 2009, she took her place at the helm of City Press. During her tenure, Haffajee has also worked as a radio producer, TV reporter, and political editor at the Financial Mail. And just last year Ferial Haffajee was voted one of New African's 100 Most Influential Africans.
Thuli Madonsela

There are few people who can claim to be as formidable as our former public protector Thuli Madonsela! As a human rights lawyer, she's been involved in community and social justice issues since the 1980s. And, with her expertise and knowledge on equality and policy, she was ideally placed to be a part of the team that drafted the country's constitution in 1996. And Thuli is definitely not afraid of taking a stand, the very reason why the Press Club named her Newsmaker of the Year in 2016.
Jane Raphaely

When we think of SA's most popular magazines, one name will always come to mind: Jane Raphael. She's the woman who launched Fairlady, COSMOPOLITAN and later Femina – and went on to form one of the most successful publishing companies in the country, Associated Magazines. Since then Jane has been the recipient of many awards for both her professional and humanitarian achievements and she's still doing what she does best today!