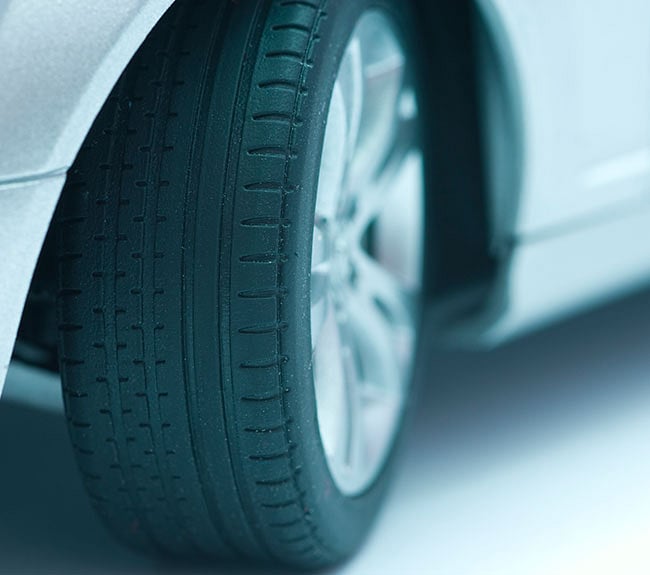 Posted on Wednesday, June 22, 2016
Stay safe on the road this festive season
We often consider the importance of making sure that our vehicles are in tip-top condition before taking them on long road trips at this time of the year. Getting your tyres, oil, water, and other essentials checked is important, but we tend to forget that crime rates – especially violent crime – spike over the festive season, so we need to be extra careful when it comes to staying safe on the road.
1st for Women provides you with car insurance that is tailor-made for your lifestyle and that will help keep you safe; our Guardian Angels are there for you if you're stuck with a flat tyre, they will bring you petrol if you run out, or they'll keep you company if you simply need someone to wait with you when you've broken down. We'll also support you with our Trip Monitor benefit when you're out enjoying the end-of-year celebrations. But we can't look after you every second you're on the road, although we wish we could. This is why we've put together some helpful tips for staying safe and keeping you ready to take on anything from the time you leave the house in the morning to the moment you arrive home in the afternoon or evening:
Leaving home

Before you jump into your car in the morning, whether you're taking the kids to school, on your way to work, popping out to the shops or heading to the gym, walk around to the boot and securely lock all of your valuables in there. This includes your handbag, gym togs, smartphone, or the kids' school bags. If there are no visible, easily-snatched valuables in your car, you're less likely to become a target for opportunistic criminals.
When you leave your house or complex in the morning, you are at heightened risk. If possible, drive out of the gate forwards rather than reversing out. This way, you can see what is on the road and the pavement better, and you have more control over your vehicle.
Traffic

On the way to your destination, you stop at numerous traffic lights and stop streets, and all of these are areas where you're at heightened risk. You're probably watching the intersection and the cars around you so that you safely obey the rules of the road. Unfortunately, when you're distracted or concentrating hard, it is easier for criminals to hijack or smash and grab your handbag from the front seat or your phone from your hand if you haven't locked these in the boot.
If you leave early in the morning, you're likely going to hit rush hour traffic, especially if you live in a major metropolitan area. But just because there are loads of other cars and people around, doesn't mean you're less vulnerable. In fact, if you are in bumper-to-bumper traffic, that means you can't drive off to escape an attacker, and if you're underneath a highway or next to open land, the criminals could make off with your valuables before you even know what's happened. To get around this, leave extra room between your car and the one in front of you so that you might be able to manoeuvre around it if you need to getaway.
If you're concerned about your safety on the road at any time, you can use our Trip Monitor service, where we'll contact you every 30 minutes to make sure you're OK and that you're where you need to be.
Parking

Once you've arrived at your destination, you will need to be careful if you park in a public area without good access and egress control. Before unlocking your door and getting out, look around you. If you see someone who seems suspicious or who appears to be approaching your car, rather drive around the block to make sure it's safe before parking and exiting the vehicle.
Physically check that your car is locked before walking away. Modern cars with remote locking systems are great, but we often take them for granted, which is just what criminals with remote jammers want us to do.
Coming home
When you're going back to your car after work or picking the kids up from their dancing lesson, check again that there are no suspicious-looking people or cars around and don't unlock the doors from a distance. And remember that criminals don't fit a single profile; they are just as likely to be dressed smartly and drive expensive cars as they are to be unkempt.
When you're arriving home, don't turn into your driveway until the gate has opened fully and you can drive straight in; it is easy for criminals to hem you in between the gate and their car and prevent you from getting away.
If you need to get out of the car to open and close a manual gate, you should consider investing in an automatic one.
Other precautions

There are other precautions you can take to make sure that you and your vehicle remain looked after. One is to have comprehensive car insurance so that if your car is stolen, you'll be insured for it. You can also have anti-smash-and-grab film put on your car's windows; this prevents criminals from having a clear view of your vehicle and it will hold shattered glass in place, giving you more time to get away and protecting you from shards of broken glass. You can also install a tracking device that will help authorities to trace your vehicle if it's stolen, and you might also get a reduced vehicle insurance premium from your insurance company if you have an approved one installed.
Unless you never leave home again, you cannot ever truly avoid the risk of crime on the road. But it shouldn't be something that prevents you from going out and doing your best every day.

If you are the victim of a crime, never blame yourself. These things happen no matter how much you prepare, and remember that the best way to handle the situation is to remain as calm and co-operative as possible.