Comprehensive Car Insurance Benefits
Get Guardian Angel on Call, the in-app crash detector that sends emergency help if you have a serious accident on the road.
We give you cover for loss, theft, accident damage, and third-party liability, all in one insurance product tailored for you.
Get a trackable tow truck if your car breaks down or you've had an accident and your vehicle isn't driveable.
Our Comprehensive Car Insurance is specifically designed for women, giving you everything you might need in your car cover. With 1st for Women Comprehensive Car Insurance, you get all-encompassing cover for loss, theft, and damage done to your own car. We also cover fire damage to your vehicle and damage done to third-party property if you're the cause of an accident.
Because our Car Insurance is specifically designed for women, we include a few tailor-made extras in your Comprehensive Car Insurance quote:
If you're in an accident and your car can't be driven, we'll send a tow truck that you can track and trust to your location. We will pay for the cost of this and for the storage of your vehicle if you use our approved tow truck.

Lost keys, anyone? It happens to the best of us. If you lose or break your car's keys, locks, or remote, or if they're stolen, we'll cover the cost to get you a new set.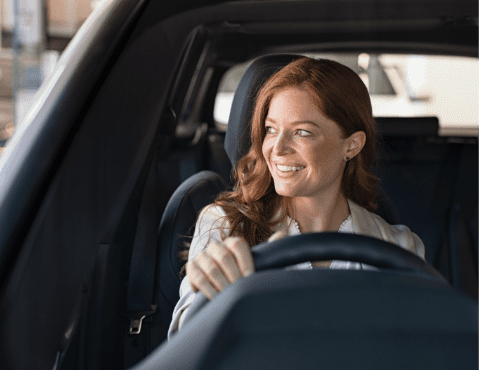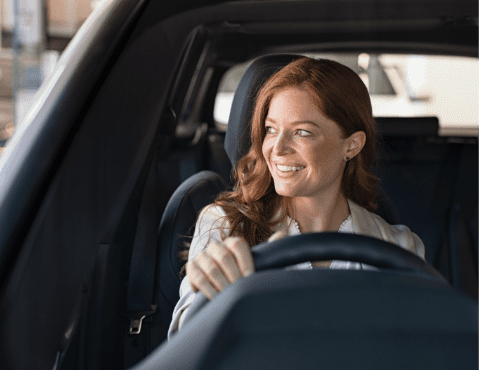 You can also add additional cover to your policy for items like:
The sound system

Hail damage

The canopy

Car hire
With Comp Car Insurance from 1st for Women, you have everything you need to feel safe on the road.
Comprehensive Car Insurance benefits
We automatically include a range of benefits specifically designed to give you a helping hand when you need it most.
Guardian Angel on Call
With 1st for Women, you have your very own Guardian Angel on Call to keep in your pocket, handbag, cubbyhole – wherever you keep your cellphone. You get 24/7 accident and roadside assistance through the 1st for Women App, along with a mobile crash detector, trackable and trustworthy towing and emergency medical care, a Guardian Angel to wait with you if you feel unsafe, a lift to where you need to go, and we'll automatically notify our claims team, who will be in touch to help you sort out your claim.
Guardian Angels Lifestyle Assistance
Our Guardian Angels are always around to help you out when you need it most, whether you need assistance on the road or at home.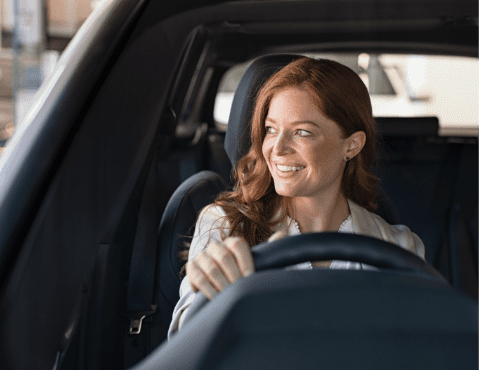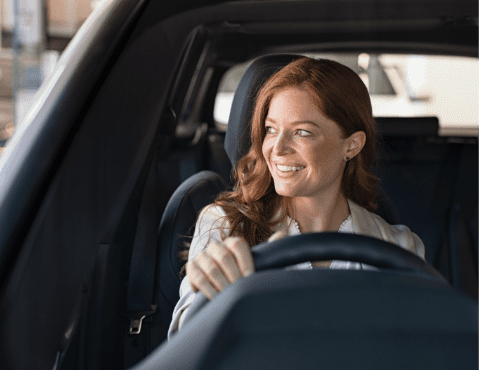 Road Assist: A little car trouble won't stop you from getting where you need to go when you've got our Guardian Angels on standby. We'll help you change a tyre, bring you fuel, or wait with you at the side of the road so you feel safe.
Home Assist: You work hard to make your home your sanctuary. You deserve to keep it the way you like it. With our Home Assist, you get speedy help for a range of home emergencies.
Medical Assist: In a medical emergency, you need someone you can trust to help you. Get 24/7 telephonic advice from medical professionals and urgent assistance in a medical crisis.
Tax, Finance, and Legal Assist: You want to maintain your lifestyle so you can get the things you like. With our Tax, Finance, and Legal Assist, our qualified legal and financial professionals will give you expert advice to keep your affairs in order.
Concierge Assist: Get the small details out the way when it comes to event planning with Concierge Assist. Our Guardian Angels will help you book flights, arrange holidays, make restaurant reservations, and so much more.
Choose between one of the below
Car Insurance products:
At 1st for Women, we go the extra mile for our customers. And that's why, when asked how easy it is to deal with us, they scored us 9.1*/10.
*Based on customer feedback from internal surveys following service interactions during Aug – Oct 2020.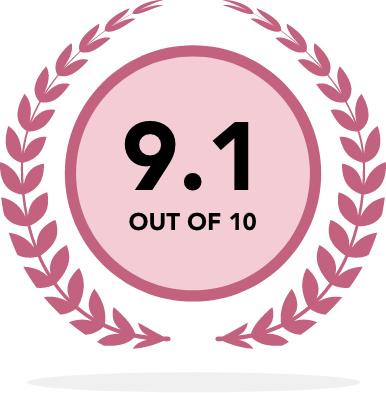 Car insurance calculator
If you've ever wondered how we calculate your premiums, we've got the scoop on what goes into giving you a car insurance quote.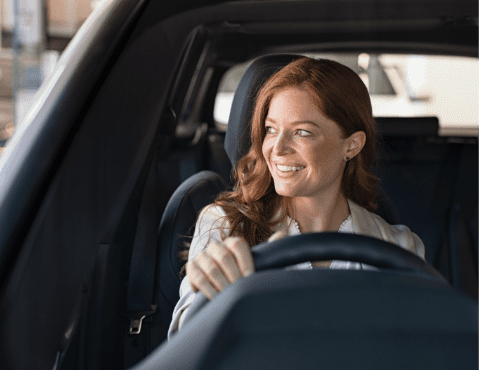 ---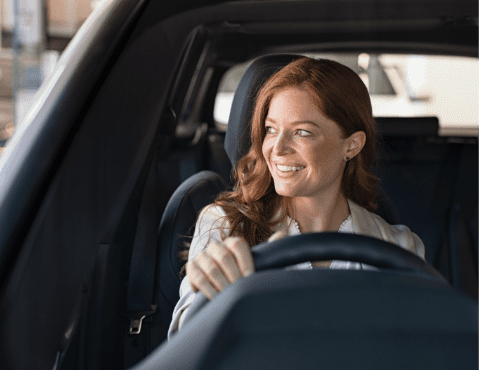 Online car inspection
We know you're a busy woman. That's why you can now do your car inspection online from the comfort of your home.
---
Car insurance types
With numerous car insurance types to choose from, how are you supposed to know which is right for you? Find out here.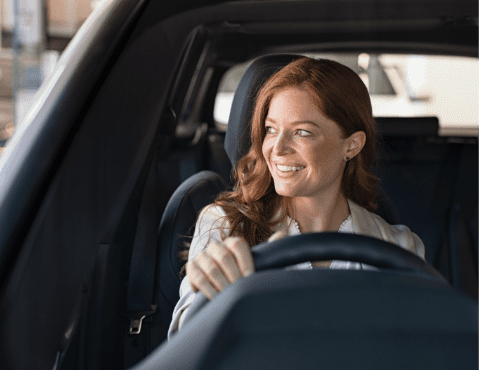 Frequently Asked Questions
Installing a tracking device isn't compulsory when you have Comp Car Insurance with us, but we highly recommend you do so anyway. The costs associated with replacing a stolen car are tremendous. If your car is stolen and not recovered, of course we'll pay you out to replace it. However, your payments might increase more than they ordinarily would when the time comes to review your monthly premium. Having an approved tracking device can save you a lot of admin, heartache, and money.
At 1st for Women, we know no one is perfect. Whether you have a lot on your mind, something is bothering you, or you just look away for a second, accidents can happen. You shouldn't be punished if you accidentally cause a collision. Instead, you need the support of an insurer who understands how stressful this situation can be. Therefore, with us, we'll cover you even if an accident is your fault.
While we cover most risks and eventualities under our Comp Car Insurance, there are a few exceptions. These include driving under the influence, driving with an endorsed or invalid licence, unlawfully leaving the scene of an accident, driving an unroadworthy vehicle, leaving your keys in your car, and if you use it to earn an income. We also won't pay out if you or someone else uses your car for racing or if you transport more than the legal number of people in the car.
While our Comp Car Insurance is specifically designed for women, the product covers your car, not you as its owner. That's because we want you to be insured even if someone else drives your car. Which, let's face it, could happen quite easily. This means that if you drive someone else's car and have an accident, the owner of that car will need to claim on their insurance, not you.
You can use our Road and Home Assist benefits up to three times per year. This means you can request a tow truck three times in a year if you face repeated car troubles.
Similarly, if you just have a run of bad luck at home, like your geyser bursts, the kids smash a window, and your house key breaks in the front door lock, you can call on us to help you out.
When it comes to our Medical Assist, you can use our 24/7 telephonic helpline as often as you like. Whenever you feel panicked about the health of a loved one, our medical experts are available.
Our Tax, Legal and Finance and Concierge Assist are also available all-year-round. Use these services as many times as you need to.
Similar to our Comp Car Insurance, but BetterCar pays you out for the same model car you currently have but one year newer if yours needs to be replaced.
Third Party, Fire & Theft Car Insurance
Get cover for third party damage, fire damage, and theft on the road when you take out this cover.
Third Party Only Car Insurance
If you cause an accident, don't worry about covering the costs of the damage – we'll do that for you with Third Party Only Cover.
Keep your car looking as good as ever with Scratch & Dent. We'll pay to repair those annoying light scratches, dents, and chips.
Driving around with a damaged tyre and rim is dangerous for you and your family. Repair or replace them when you have Tyre & Rim Guard.
Depending on how much you owe on your car, an insurance payout may not cover your debt. Auto Top Up fills the gap and covers it for you.
When things go wrong with the electrics or mechanics of your car, we'll be there to help cover the costs of replacing or repairing the damaged parts.