Car insurance companies
Your car is most likely something that you use every day. Whether it's heading to and from the office, picking up the kids from school, or heading to your local grocery store, you're regularly hopping in and out of your car. This is why it's important to not only know that you've got a reliable car, but that you're partnered with a reliable car insurance company.
Choosing the right car insurance company for your needs is an important step in making sure that you're safe while driving around on South Africa's roads. Be sure to pick one that offers you a specifically designed policy. And one that you know you can trust.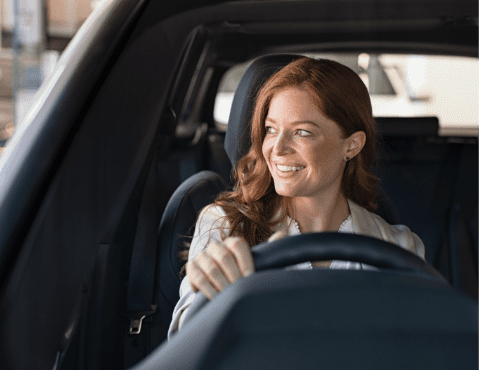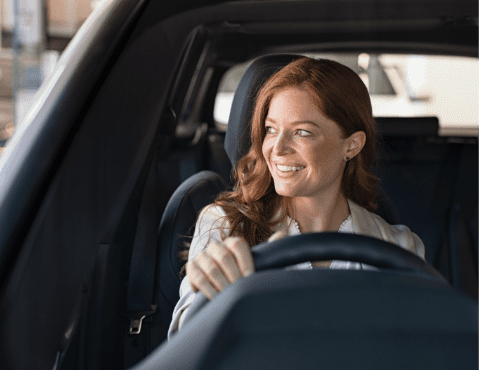 At 1st for Women, we understand that women have many demands placed on them. We strive to help women face these demands no matter what they may be. With our variety of car insurance options, you can be certain we've got a plan that will work for you.
Moreover, we know that women in South Africa need additional safety measures from their car insurance companies. That's why we offer our Guardian Angel on Call and Guardian Angel Lifestyle Assistance benefits for women who insure their cars with us. You'll be able to access immediate help in any situation that makes you feel unsafe. Additionally, it includes 24/7 Accident and Road Assist to keep you safe while driving. We know for certain that not all South African car insurers offer this dedicated service.
Want to learn more about why we are an insurer of choice in South Africa? Keep reading to get all the information you need from us.
At 1st for Women, we go the extra mile for our customers. And that's why, when asked how easy it is to deal with us, they scored us 9.1*/10.
*Based on customer feedback from internal surveys following service interactions during Aug – Oct 2020.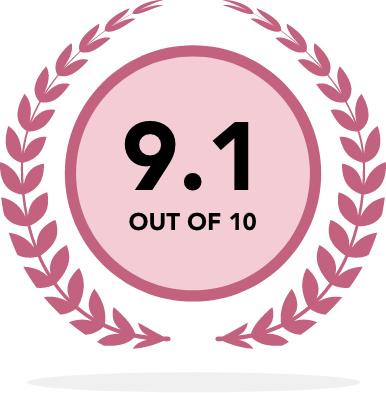 Frequently Asked Questions
1st for Women offers a host of products and benefits that have been tailored to suit your needs.
Our core motor insurance options include Comprehensive Car, Third Party, Fire and Theft, and Third Party Only Insurance.
We've also introduced BetterCar Insurance, which allows you to get a newer model of your car if it's written off or stolen.
Additional extras can be added to your plan too. These include Scratch & Dent, Vehicle Warranty, Auto Top-up, and Tyre & Rim Guard.
Plus, all women who insure their cars with 1st for Women can enjoy our Guardian Angel benefits, including a Guardian Angel on Call and our suite of Guardian Angel Lifestyle Assistance benefits.
There may come a time when someone else has to drive your car, whether it's in an emergency or simply after you've had one too many-after a night out. We understand that and have tailored our policies to allow you to do this. You can therefore add other drivers to your car insurance policy subject to risk profile assessments and individual scheme rules. These include factors like their age and whether they have a valid driver's licence; anyone who drives your car must be legally allowed to get behind the wheel.
No insurer is perfect. That doesn't mean you shouldn't check out reviews of the insurance companies you're considering for car cover. You may find the same issues pop up over and over for a specific company; make sure you can live with their shortcomings and that their positive attributes outweigh the negative ones.
At 1st for Women, we're proud to be an insurer of choice for many women in South Africa. We stand out because of our insurance specifically designed for women and the savings we offer when you switch your car insurance to us.
We also strive to ensure the claims process is as pain-free as possible with our friendly consultants. That's why we created our mobile app which allows you to claim and contact us as quickly as possible.
You can submit a claim via the app, through our website, or by calling us on 0861 33 93 39.
The length of time taken to settle a claim will depend on the type and complexity of your individual case. When you submit your claim, your consultant will be able to provide you with more information regarding how long it may take for your claim to be processed.
Having said that, we don't cause any unnecessary delays because we know you want to get back to doing what you do best as quickly as possible, and that means getting your car back. You can rest assured knowing that we will inform you of the status of your claim every step of the way.
Keep in mind, however, that you need to submit a claim within 30 days of the event happening.
We will cover you for towing from the scene of an accident or if your car breaks down at the side of the road. Your vehicle will be towed to the nearest repairer or storage facility of your choice.
Remember though that you must request a tow truck via the 1st for Women App or call our towing number on 0860 10 42 10. You need to use our approved towing partner in order to enjoy these benefits.
If you request a tow through the app, you'll be able to see the identity and a photograph of the tow truck driver and watch as they make their way to you. This way, you know who to expect and when, making the process as safe as possible for you.
You carry your very own Guardian Angel on Call on your smartphone when you insure your car with us – one that sends emergency help when you can't request it.
Every 1st for Women Car Insurance customer donates a portion of her premiums to the 1st for Women Foundation. This supports causes working to end woman abuse.
We provide Road Assist to help you if your car breaks down, you lock your keys in your car, need a tyre changed, or a companion to keep you safe.
Comprehensive Car Insurance
Get a trustworthy and trackable tow truck sent to your location after you've been in an accident and can't drive your car.
We'll give you R500 to cover basic medical expenses if you've been involved in an accident and sustain minor injuries.
We'll pay the cost to repair or replace your vehicle's keys, locks, and remote controls if they get lost, broken, stolen, or damaged.