Car insurance calculators
From daily highway commutes to exploring country roads, having a car of your own is sure to give you an unmatched sense of independence and freedom. But for all the fun that you can have making memories on the open road, there are responsibilities that come with owning a car.
Whether you're a first-time owner or upgrading to your dream car, it's essential that you have car insurance that provides enough cover to ensure that you're taken care of in the event of an accident or theft.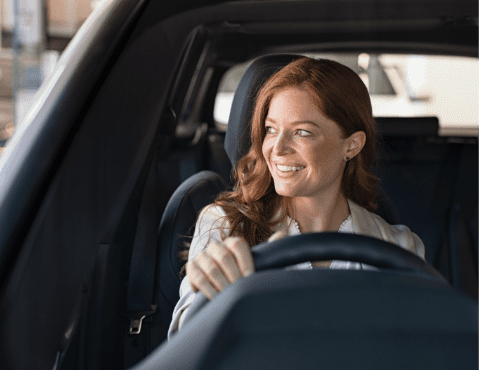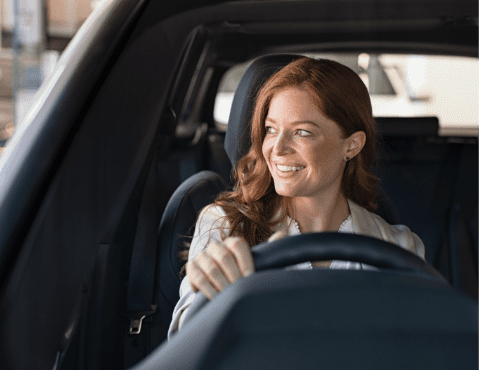 At 1st for Women, we focus on Car Insurance specifically designed for women to help them navigate all of life's roads. With comprehensive and non-comprehensive cover options as well as lifestyle benefits and our Guardian Angel on Call, our offering will give you peace of mind behind the wheel.
If you're getting behind the wheel, it's wise to consider a car insurance product that will look after you and your loved ones while you're on the road. Read on to discover everything there is to know about car insurance premiums.
At 1st for Women, we go the extra mile for our customers. And that's why, when asked how easy it is to deal with us, they scored us 9.1*/10.
*Based on customer feedback from internal surveys following service interactions during Aug – Oct 2020.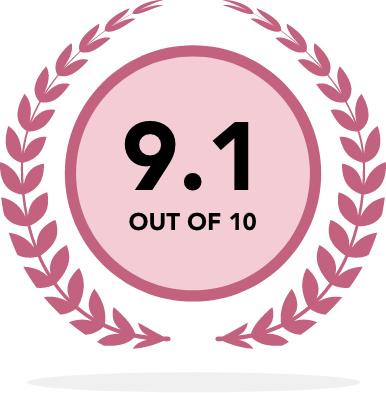 Frequently Asked Questions
Your car insurance premium is based on your risk profile, which is drawn up by assessing how likely you are to claim. A car insurance premium calculator takes a variety of factors into consideration. Some of these have to do with you and your lifestyle, while others are related to your vehicle. For example:
Your age and occupation.

Your address.

Whether your car is kept in a garage or parked on the street at night.

Who usually drives the vehicle.

What you use your car for.

Your driving and claims history.

The make and model of your vehicle.

Your average annual mileage.
These characteristics all affect your probability of being involved in an incident that will prompt you to make a claim. Younger drivers and those who have had their driving licences for a short time are more likely to have an accident. This increased risk means that the car insurance calculator will estimate a higher premium. In the same way. Someone in a job that involves lots of driving and long hours on the road is more likely to be involved in an incident than a person who is desk-bound for most of the day.
With such a wide variety of subjective factors to take into consideration, the best way to work out how much your car insurance will cost is to use a car insurance calculator for South Africa. This will ensure that you get an accurate quote based on local statistics.
At 1st for Women, we offer six levels of Car Insurance: Comprehensive Car Insurance; Third-party, Fire, and Theft Car Insurance; Third-party Only Car Insurance and Essentials Cover, which provides three types of non-comprehensive cover to choose from. As the name suggests, Comprehensive Car Insurance is the most extensive product we offer, covering theft, loss and accidental damage, along with third-party and fire damage. With Third-party, Fire, and Theft Car Insurance, we'll cover your vehicle if it's stolen or damaged by fire. And we'll repair any third-party damage you might have caused in a collision.
The minimum amount of car insurance that we offer is Third-party Only Car Insurance. This is insurance specifically design for women who are looking for the basics. It covers only the damage you may cause to someone else's property. Unfortunately, though, you will be liable for repairing any damage that's done to your own vehicle – unless you aren't at fault. However, having Third-party Only Car Insurance is a better choice than foregoing cover altogether. Being involved in an accident and having to repair the other party's property has the potential to be financially crippling.
While Comprehensive Car Insurance certainly gives the best cover, it's a good idea to use an online insurance calculator to see which of these six types of insurance will provide you with the most value for money.
Car owners in South Africa are not legally required to insure their vehicles. Only if the car was purchased using a loan from a financial institution, like a bank, will car insurance be compulsory. Thankfully, this doesn't mean that you are completely unprotected if you are involved in a collision when you or the other driver aren't insured.
The Road Accident Fund provides third-party insurance for every driver in South Africa. However, the cover is extremely limited, and claiming is often a long and drawn-out process. Although about 65% of South African drivers rely on the fund's insurance, it only provides protection from liability in the event of death or injury. If you cause damage to another person's property in a collision, they can claim financial compensation from you.
It might be tempting to skip the cover and hope you don't have an accident when you receive a quote from a car insurance premium calculator, but we wouldn't advise going without protection. Taking out comprehensive insurance is the best way to ensure that you are protected in all eventualities. Whether your car is new or used, you'll have peace of mind knowing that your vehicle is covered.
Where you live affects your car insurance premiums. When a car insurance premium calculator works out the cost of your cover per month, it takes a number of factors into consideration. Insurance providers like 1st for Women look at things like the average number of claims per person in your area, the crime rate, and the general driving behaviour of those around you and how likely they are to be insured.
Besides these subjective factors, there are a few external influences that will affect how much you pay for car insurance. For example, population density and weather conditions will play a role in determining how likely you are to claim. In a big city with thousands of vehicles on the road and complicated intersections, fender benders are almost a certainty. And a car insurance calculator in South Africa could generate a higher quote for drivers in Johannesburg than those in Cape Town because Gauteng's harsh winter hailstorms can leave cars in need of repair.
As where you live affects your car insurance premiums, moving will certainly have an impact on how much your cover costs. An online car insurance calculator can provide an accurate car insurance quote that takes into account all of the factors that determine your premium.

When re-evaluating your expenses, you may find that your car insurance premiums are more costly than they need to be. While there is a seemingly endless number of factors considered by a car insurance calculator, you can do a few things to lower your premiums:
Increase your vehicle's security. Your car insurance premium is based on your risk profile. One of the factors considered when creating your risk profile is how likely you are to have your car stolen while a tracker increases the chances of recovery. Both of which decrease premiums. Keeping your car in a basement or a locked garage will also help to minimise your premium.

Combine your insurance policies. Covering your car and home through the same insurance provider will likely result in lower premiums.

Keep your personal details up to date. Increasing your car's security, moving to a safer neighbourhood could reduce your insurance premium so let your insurer know as soon as your particulars change as this may result in a lower premium

Avoid unnecessary claims. The more you claim, the higher your premiums will be. Rather cover minor incidents yourself, reserving your insurance for major incidents.
Following these simple tips is quick and easy, may help lower your car insurance premium.
Comprehensive Car Insurance
Get a trustworthy and trackable tow truck sent to your location after you've been in an accident and can't drive your car.
We'll give you R500 to cover basic medical expenses if you've been involved in an accident and sustain minor injuries.
We'll pay the cost to repair or replace your vehicle's keys, locks, and remote controls if they get lost, broken, stolen, or damaged.