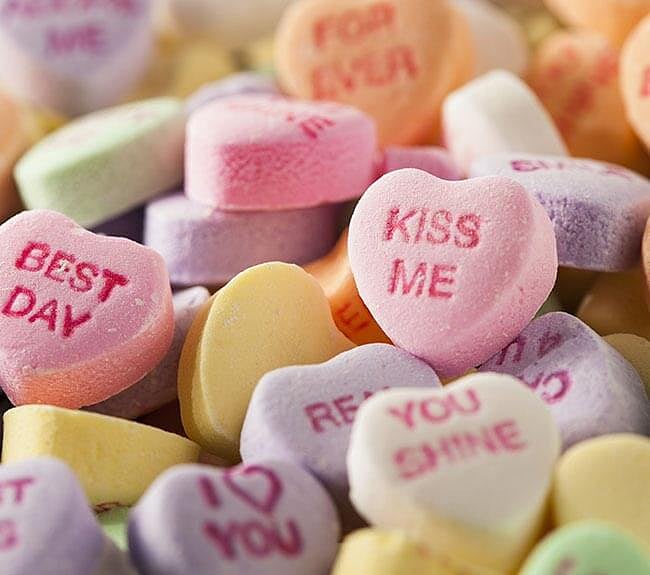 Posted on Thursday, February 11, 2016
Valentine's Day gifts from the heart
Valentine's Day means a lot of things to people: it's a romantic night off for hard-working parents or the giddy anticipation of a first date; it could be a quiet evening spent at home with your partner or a night to let loose with your friends. Whatever it means to you, we're going to help you make the most of it with some pretty DIY crafts, tasty food treats, and different ways you can spoil yourself.
Crafts
You could buy your partner a plushy heart or a soft toy, but because retailers increase the prices of red roses, hearts, teddies, and chocolates around Valentine's Day, you're better off making something for your partner yourself. Plus, it will come from the heart. Coffee cup sleeve If your partner loves a good Cup of Joe, why not make them a homemade coffee cup sleeve? You'll stop them from burning their fingers on hot cups, plus they'll have something that is totally unique and useful to show off, made with love by you. To make one, you'll need felt, craft scissors, sewing supplies, and craft glue, which you can obtain from your local material and craft store. Martha Stewart has a stunning tutorial to make one, which you can find here. DIY gift wrap If you'd like to add a touch of your personality to your Valentine's Day present, why not make your own gift wrapping paper? Here are some ideas: Paper box There are numerous templates you can find online for folding a paper or cardboard gift box. Within you can hide chocolates, hard candies or jewellery, giving your valentine a double surprise. Gift wrap If you're feeling especially creative, you can make your own gift wrapping paper. You could buy plain gift wrapping paper and add your own special touch to it, such as with cut-out cardboard hearts or by making patterns using glitter pens or coloured markers. There are plenty of tutorials online that will help you bring out your creative side, and it will look so good, your partner won't want to rip it apart!
Baking
If you're not into crafting your own present, why not bake your way into your loved one's heart? Here are a couple lovely recipes and ideas to spoil them this year: Red velvet milkshakes If your partner loves the chocolatey goodness of red velvet, you can shake up the traditional cupcakes and make red velvet milkshakes instead. All you'll need is some vanilla ice-cream, red velvet cake mix, vanilla extract and milk. Mix all of these together until they're smooth and voila, you and your partner will be sipping on delicious romance! You can get the recipe here. Jam cookies Also known as Linzer cookies, these jam-filled delights are easy to make and are a heartfelt gift. You can cut them into any shape you want, but hearts are always popular for Valentine's Day. Find the recipe here.
Love yourself
If you don't have a partner, there is no reason that you can't shower yourself with love and gifts. In fact, you don't need Valentine's Day as an excuse to show yourself some gratitude. Any of the ideas in this blog would make a lovely gift for you, but here are a few more ideas: Dinner with friends Grab a friend or family member who has no special plans for Valentine's Day and treat yourselves to a night out. It's important to indulge yourself from time to time for all the wonderful things you always do for everyone else. Remember that 1st for Women offers numerous benefits that will help you enjoy a grand night out, such as organising a cab ride home with our Concierge Assist, and our Cellphone Insurance, which covers your phone in the event that it is lost or stolen while you're out and about. Do something new Do something on Valentine's Day that you wouldn't normally do on any other day of the year. You could treat yourself to a set of cute pyjamas, or luxurious bath soap, or book a day at the spa. Make it your day and make it all about you. Whatever you do and whomever you spend Valentine's Day with, 1st for Women will help you to make it a memorable day. We offer a range of benefits to help make it special, such as Entertainment Assist, which will help you make bookings for restaurants and hotels, and Portable Possessions, Handbag, and Cellphone Insurance, so that you can enjoy a night out without having to worry about your possessions.