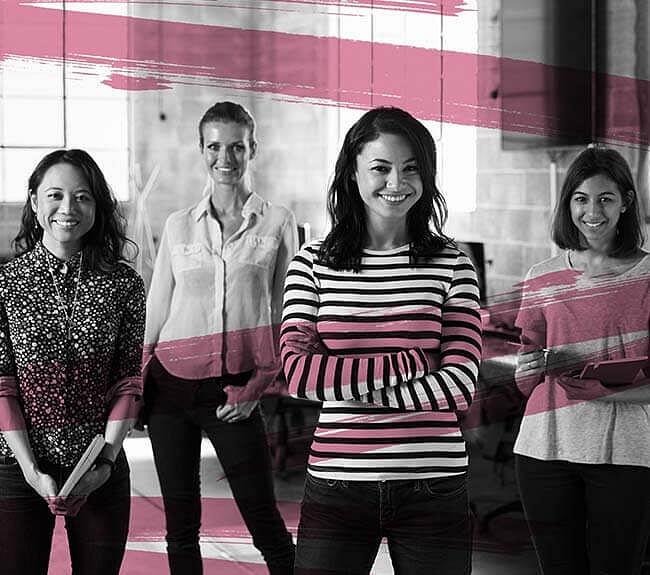 Posted on Wednesday, October 19, 2016
Making the dream work through teamwork
"I can do things you cannot; you can do things I cannot; together we can do great things."– Mother Teresa

Mother Teresa once said," I can do things you cannot; you can do things I cannot; together we can do great things." At 1st for Women, we know that when we embrace other women's strengths along with our own, we quickly realize how much simpler it is to reach a mutual goal by coming together, merging our strengths and forging ahead in spite of the challenges thrown our way. When a woman helps another woman, they both benefit. And when women celebrate one another's accomplishments, we're all lifted up.

Sheryl Sandberg, chief operating officer of Facebook, has publicly called on women to join her in elevating, embracing and encouraging each other, rather than fighting with one another, to reach their full potential as a united front. This is because when women work together, incredible things happen, as can be seen by these truly inspiring women:

The sky is not the limit
Asnath Mahapa and Regopotswe Maponya saw the golden opportunity to provide African girls and women with the chance to become trained and qualified pilots by bringing their individual strengths together and opening the African College of Aviation - the first flight training school to be 100% African owned and also the first to be entirely managed by African women.

By opening the college, the pair of South Africans are doing their bit to transform the industry by training previously disadvantaged females who are passionate about aviation. This merging of their unique strengths and talents by Mahapa and Maponya shows that when women unite towards a common goal and bring their unique talents to the table, great things can be accomplished.

Pass along an opportunity
Speaking of aviation, to celebrate Girls in Aviation Day on 24 September, a major American airline took 120 girls, who attend aviation schools and are part of non-profit programmes, to the sky aboard a charter flight from New York to Washington, D.C. as part of its Women Inspiring our Next Generation (WING) programme. Every single aspect of the flight is led by women at this annual celebration and it gives the girls a unique chance to discuss career opportunities in the aviation industry.

One of the many women present at this year's celebration was aviation pioneer Joy Walker, the airline's first female pilot. Walker says the responsibility to encourage girls and women to get involved in aviation lies on all the female aviators who have already removed some of the stumbling blocks standing in the way. This highlights the importance of women helping one another realize the opportunities that are available to them, even from a young age.

Merge your passion with your needs
What we love is that women are doing amazing things together all over the world – just look at AfriGal, a team of all-female software engineers in Uganda, where, 20% of the entire population totalling 6,600,000 million people are at risk of having a child with sickle cells. That's what inspired AfriGal to develop a low-cost phone app that helps detect sickle cell anaemia quickly, easily and affordably.

The four enthusiastic ladies that make up this team are looking forward to changing the world through software. They are passionate about creating innovative software solutions for the African community, and they want other women to know that there are growing opportunities in the technology industry for women who are passionate about changing the world while working hand-in-hand with other women.

At 1st for Women, we embody the ideology of uplifting, empowering and inspiring the women of South Africa to always put their best foot forward and put themselves first as much as possible. One way in which we are doing this is through the annual 1st for Women Sisters with Blisters protest walk. Being the primary sponsor of the largest peaceful protest of its kind, 1st for Women is giving thousands of people the opportunity to unite and say NO! to violence against women, showing that together, we can make a change.

This year, 1st for Women will show the world that that there is so much strength and power in numbers, and we urge everyone to help us put South African women first. On the 20th of November 2016, 1st for Women invites everyone to join us and East Coast Radio as we bring the 1st for Women Sisters with Blisters protest walk to Durban at the Chris Saunders Park in Umhlanga for the very first time. We will also be walking as one in Johannesburg on the 26th of November at Montecasino in Fourways with Jacaranda FM.