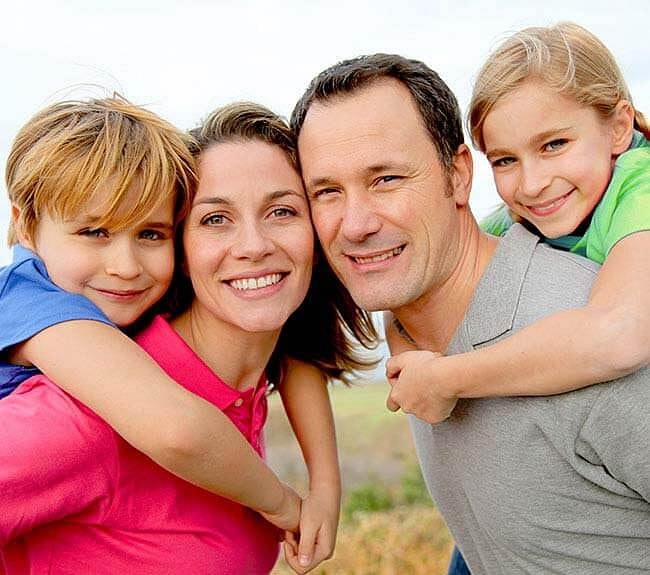 Posted on Thursday, February 11, 2016
Long-term relationships: what do they take?
Did you know that the word 'honeymoon' comes from the Old English 'hony moone' ? 'Hony' referred to the period of time at the beginning of a marriage that consists of tenderness and pleasure, while 'moone' referred to the waning sweetness of initial love.1 In other words, the term referred to the blissful time at the start of a marriage, but also warned that this feeling does not last forever.

That isn't to say that a relationship is never as good as it is at the beginning – for many couples, their love only grows with time – but the nature of a relationship changes and those initial emotions of butterflies fade after a while, replaced by deeper, more mature feelings.

You might enjoy a feeling similar to that of honey moone in all kinds of relationships, not only romantic ones. You can feel giddy when you make a new friend, excited about starting a new job, and tickled about getting a new car! Think of that feeling you get when you're on your way to the dealership to pick up a new ride, and consider how you take out excellent comprehensive car insurance so that, if something happens to your new four-wheeled baby, it will be looked after.
Maintaining a loving and healthy relationship is different for every couple. There is no right or wrong way to do it; if what you're doing is working for you and you make each other happy, then you've figured out the secret to your unique relationship! But there are a few things that work in just about every relationship that help to maintain a respectful and loving connection once the butterflies have worn off.
Communication is key: There is a difference between talking and communicating, between listening and hearing. Constructive and meaningful communication is the foundation of a lasting relationship, and it is two-way. Talking to one another is particularly important when you have conflict, and it is just as essential to understand your partner's point of view as it is to get them to appreciate yours. You don't have to always agree with each other, but it is vital to respect one another's opinions.
Communication is not only for resolving conflicts, though. It's also the best way to get to know your partner! Sharing your hopes, dreams, fears, loves and vulnerabilities will bring you closer and make your connection more intimate.
Make time for each other: When you start dating, you think of your partner almost constantly; a shared joke suddenly comes to your mind when you're concentrating on something else entirely, and it can make you smile or giggle at the most inopportune times. You constantly wonder when you'll see them next, and soon as you've said goodbye, you're making plans to meet again.
But as your relationship goes on, especially when you live together or you're married, you get used to seeing one another; soon you're not making time for each other quite as often. Maybe you watch television at night. Maybe you spend your evenings working. Maybe you get lost in the world of a book on the weekends. All of these are great ways to spend your time! But it's important to set aside time for just you two every now and then, whether you go on a date or you turn off the TV, laptops, tablets and smartphones and simply talk to each other.
Remember your interests: It's important to keep your hobbies and interests alive. If your partner does not share the same interests as you, you can still participate in them. By enjoying things outside of your relationship, you can bring new and interesting perspectives and experiences to your partnership. And if you do share interests, then it's an extra opportunity to bond and strengthen your relationship!
Give and take: No one can get what they want all the time. And even if we did, it wouldn't always be in our best interests. When you consider your own needs in addition to what your partner needs, you're more likely to find a middle ground where you'll both be happier.
Pick your battles: There are bound to be things that your partner does that irritate you or even make you angry. It's OK to feel like this sometimes, but it's important to pick your battles, too. Not everything is worth addressing – sometimes it's better to accept that little flaw that is part of who they are and rather focus your efforts and communication on more important things. Creating lasting relationships with our clients is important to us, which is why we offer value with our cover. In every dealing with 1st for Women, we hope to support you to be at your best, whether you're speaking to our call centre consultants to make a claim, are in need of assistance from our trauma counselling line, or you're simply getting car insurance quotes online.