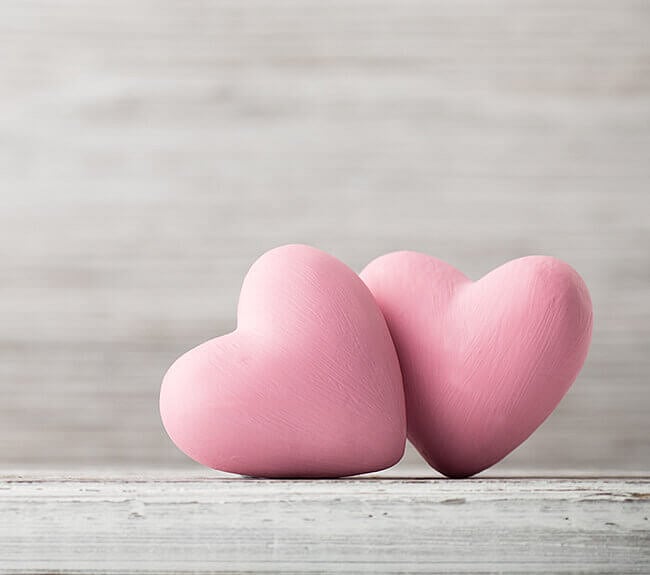 Posted on Wednesday, February 8, 2017
International Valentine's Day traditions to take home
This month, we're drawing inspiration from this this beautiful quote from Lao Tzu: "Being deeply loved by someone gives you strength, while loving someone deeply gives you courage." Relationships play such an important role in our lives, and they're hard to ignore – especially on Valentine's Day.
A heart's desires
Our interactions with other people are vital components to our health and wellbeing. But why have so many people latched onto the idea of this day? Most people believe it's because everybody has a desire to give and receive love. And, on this day, we are paid extra special attention.
Where it all started
If you know a thing or two about the history of Valentine's Day, you'll know it has nothing to do with the modern-day event it has become. V-Day is named after Saint Valentine, a Catholic priest who lived in Rome in the third century. He was executed on 14 February for marrying soldiers in secret, during a time when this was forbidden in Rome.
Over the years, different cultures have developed their own traditions for Valentine's Day. In some parts of the world, it's observed as a day for expressing love between family members and friends, rather than that of romantic couples. We've rounded up some international traditions to show you how you can care for your relationships and express your love.
Friendships
You can make Valentine's Day special for a friend by spoiling them with an unexpected gift, or through an act of service. In Finland & Estonia, 14 February does not revolve around romantic relationships as much as it does around friendships. The day is known locally as "Friend's Day", and people give each other gifts to celebrate this bond.
Lovely idea: Offer to take your best friend's kids to the movies while she enjoys some well-deserved time off from her busy schedule.
Romantic relationships
You don't have to spend a lot of money to express your love to your partner. In Denmark, lovers send "anonymous" love notes (rhymes) to one another. If you guess the name of the person who sent the note, you are rewarded with an Easter egg later in the year. It is also a custom to send pressed white flowers, called Snowdrops.
Lovely idea: On a nice piece of paper, write a love letter to your special someone. Put some flower petals inside the letter when folding it. Then, put it in an envelope and seal with a kiss.
Relationships with family
Do your family members know how much they mean to you? Tell them with a simple, sweet gesture. In Ghana, 14 February is also National Chocolate Day.
Lovely idea: Invite the family over for a sweet celebration of love this Valentine's Day. Serve drinks and treats, and then send everyone home with a small chocolate favour.
It starts with you
A relationship with yourself is equally as important as your friendships, romantic relationships, and your family. Taking care of yourself on Valentine's Day, should be at the top of your list. You must make time to rejuvenate your spirit, in order to do what you do best – care for others. We found this article on loving yourself that we think you might enjoy.
Lovely idea: Switch off your phone, put on your favourite music and then cook a lovely meal for yourself. Eat in your favourite spot and then retreat with a good book afterwards.
https://www.rosesonly.com.au/what-is-valentines-day
http://www.todayifoundout.com/index.php/2013/02/10-strange-wonderful-valentines-day-traditions-from-around-the-world/