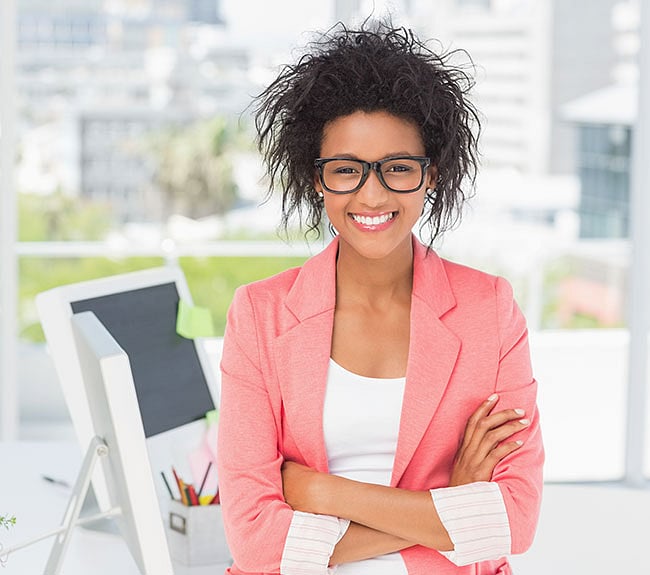 Posted on Wednesday, June 22, 2016
The importance of commitment
With New Year's over, many people may be struggling to stay committed to the goals they made at the beginning of 2016. But even the act of staying dedicated to a goal that makes you happy, whether it's exercising, eating healthy, or putting in the hours to make a fledgling business take off, can fulfil you and make you a better person.
Commitment is a part of life that you often don't realise you're even doing. You make small commitments each day, from the mundane, like calling your insurance company when you need to update your homeowner's insurance, to the bigger promises, like being there for your bestie on her wedding day.
Most of the time, these commitments go by without you even realising that you're keeping your word on something, but every now and then, you may come to a point in your life when you find you're lacking the motivation to stay dedicated to something. This could be with just about anything – a personal goal, career, studies, business, partner, or a friend.
Commitment is important, but it can take on different forms. Staying committed to your spouse is essential, but committing to leave a relationship that does not make you the best person you can be is also important! So while sticking to your commitments and promises makes you a person whose word others can trust, it's just as important to make sure that who or what you're committed to is helping you be at your best.
If you're struggling to stay committed to something or someone, it might be time to evaluate why your motivation is low and, if it's the best thing for you, work on getting it back up again.
What is holding you back?
The answer to this depends on your unique circumstances, but to move forward and stay committed, this is the first question to answer. Why is it so hard to go to the gym? Are you too tired after work, or are you not getting enough sleep at night? Why do you put off studying? Why do you find it hard to practise the guitar, even though it's one of your favourite past times? Are you afraid to turn your part-time business into a full-time enterprise? Whatever the reason, you'll find that, almost every time, the thing that is holding you back is not unmanageable, and what you fear most is often not as bad as you think.
Whatever the reason for holding back, don't feel bad. It's perfectly OK to say, "I'm not going to the gym today because I am tired from working hard." Sometimes you need to cut yourself some slack and, when you do, you might find renewed motivation.
It's also important to ask yourself if this is something you really want. You might be taking a course to make you better at your job, but if you've got a sinking feeling every time you attend a lecture or webinar, it might be time to reconsider your decision to study further.
Know that you're good enough
Often, you might feel like you're not ready to tackle a goal or a dream because you think you're not quite there yet – you think you haven't got enough experience to apply for that dream job, or you don't enter that fitness contest because you feel you haven't trained hard enough.
Remember that, no matter how good you get at something or how much you know, there will always be more to learn. If not knowing enough is holding you back, you'll never commit to a goal.
Also know that everyone feels this way sometimes, even people whom you think have it all together. We all have doubts, and the best way to get past them is to push through them.
Plan, plan, plan
The key to achieving any goal, no matter how big or small, is to plan. Some goals, like creating a business plan, take months of in-depth planning and organising, while others, like calling your insurance company for updated homeowner's insurance quotes, take only a few minutes to plan. But whatever the goal, a little planning can go a long way to keeping your inspiration going.
Be accountable
Being accountable to someone else will help you to see your goal through. This doesn't mean that they are there to shout at you and pull you down if you fail; rather, it's someone to remind you why you began in the first place, to help you remember that feeling of motivation you started out with, and to think of how great you'll feel when you've achieved what you set out to. Your support system will be able to help you with this; a phone call every few days from your mom or a coffee catch up once a week with your best friend can be the difference between seeing something through and giving up.
Committing is important in many ways – we grow from it, we learn from it, and when we achieve something, we feel pride in ourselves and gratitude for those who helped us. But don't feel that you have to stick with something or someone just because you said you would; if you're in a situation that is bad for you, taking a step back and reconsidering may be the best course of action.
1st for Women is committed to giving women more than just insurance; we promise to give you value with our service. That's why we tailor-make our insurance for women, because we understand the unique needs and challenges you face. Whether it's car, business or house insurance, we support you through our benefits made just for you.