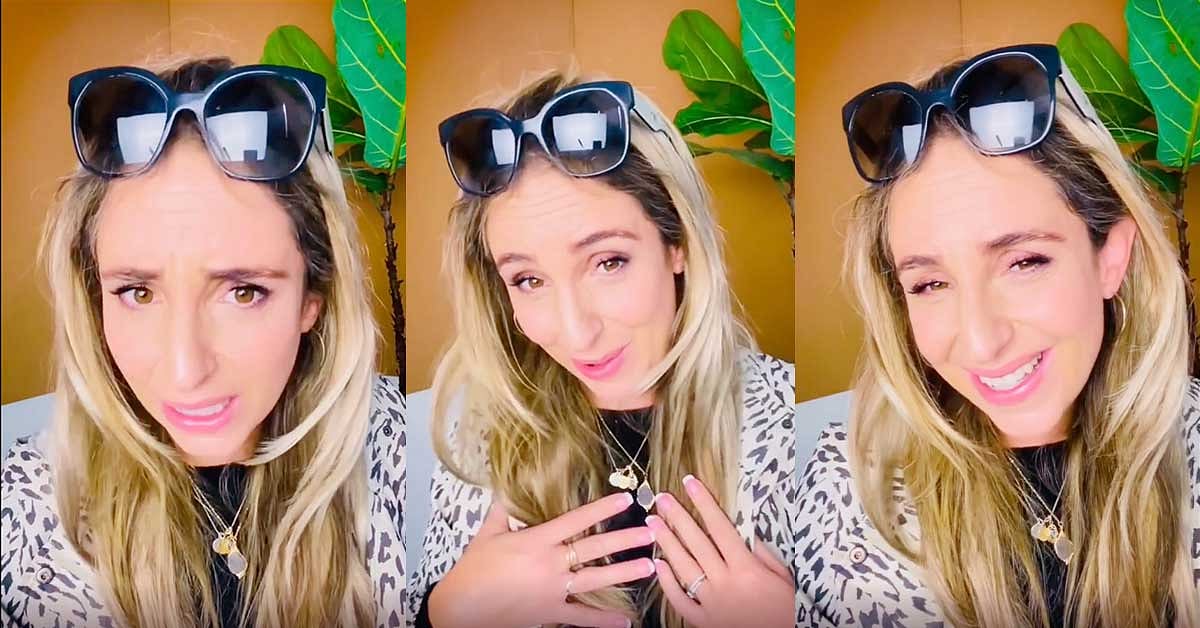 Posted on Thursday, May 27, 2021
Mothering advice – the good, the bad, the hilarious!
If you're a mom, especially a new mom, you know ALL about this – from pregnancy dos and don'ts to new-born sleep training advice. And of course, the commentary and opinions on how you're raising your child – from what you're feeding them, to their developmental milestones, to their education. While some advice you welcome, other advice, not so much.
This got us wondering what TVs funniest new mom, Tali Babes, had to say on the subject. So, we asked her and in typical Tali style, she gave us the raw, real and hilarious lowdown on her mothering journey so far.
If you missed her hilarious retelling of all the 'helpful' advice she's received, hit play and get ready to laugh and nod along!
Not all mothering advice is unwelcomed however, some of it can be incredibly helpful and useful.
We asked the fearless moms of 1st for Women to share some of the best advice they've received. Here's what they had to say…
The warm and heartfelt
Vannadevi shares how the best advice she received was from her own mom:
"The best advice my mom gave me is: ,always be yourself, be a woman of self-respect; always give respect, old or young in order for you to earn it in return and; never underestimate your own potential, find it, use it and enjoy it"
Here's the advice that resonated most with Khomotso:
"I was advised to create a space where my kids feel comfortable coming to me with issues. I need to be their first point of contact, not their friends or other family members BUT ME, THEIR MOM."
The invaluable advice from Lezelle's late mom:
"Instead of standing behind your kids to make sure they study and do their homework, rather put time and effort into nurturing another component of your child success and development. She believed that it is just as important, and even more essential to being a good person."
The light and funny
Thamashni shares some of the comments that came her way… and her witty responses.
"Isn't he too young to start school."
Uhm… NO. Because it is actually good for him to socialise from a young age and I have things to do.
"He shouldn't be vegetarian. He won't grow."
Since when was not eating meat a bad thing?! I have seen lots of tall, bulky vegetarians. And it is his choice – he doesn't like meat.
Wendy also had quick and quirky responses to the advice she got…
"Keeping your children from throwing tantrums in public begins in the home."
My son had one tantrum in the shops. Never again as I threw myself down on the floor and did the same. He proceeded to say 'no naughty mommy' and helped me up.
Mbali got us giggling with her take on mothering advice:
"When my daughter was still young, she used to cry all the time and people would often say 'she feels you're tired, you should sleep when she sleeps' as if it's that simple OR 'you should enjoy every moment, you're lucky to have this opportunity.' Gee, thanks Karen, I love my permanent eye bags."
The advice you wish you had gotten sooner
We love this advice from Naseera:
"Being a mum of three kids, I have received so much unsolicited mum advice. It's also difficult when you want to be polite about the advice given, especially when you are a person like me with NO FILTER!
My advice? You have to trust your instinct!!! Always. Take what you get, don't be rude, but always remember, it's your child, your rules!"

When in doubt, remember to breathe. You've got this. And remember – silence is golden. Except when you have kids – then silence is suspicious.