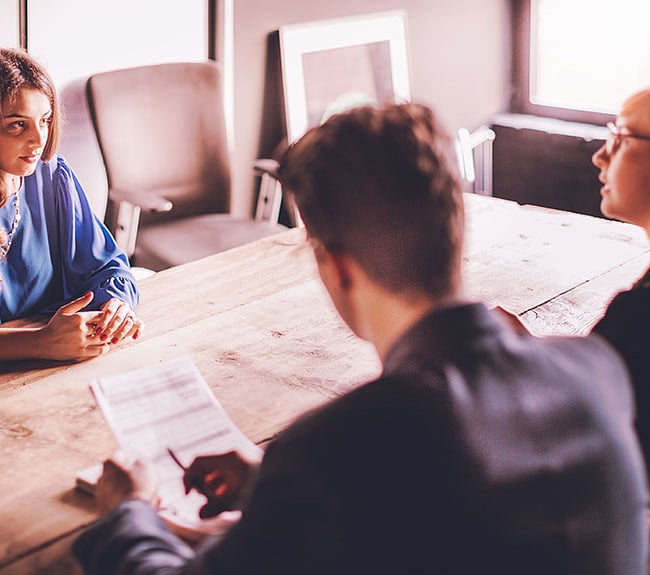 Posted on Wednesday, August 26, 2020
Coping with Job loss During the Coronavirus Pandemic
Around the world, countries are seeing job losses like never before due to the COVID-19 pandemic. In the UK, around 24% of the workforce are at risk of losing their jobs, according to a recent report by McKinsey. In the USA, in April 2020, 20.5 million people lost their jobs. In our own country, it isn't entirely clear how many jobs are at stake, but estimates have placed the figure at 1.6 million to be lost in 2020, according to a new report published by Nedbank.
The COVID-19 pandemic is a unique experience in our lifetimes. The last time a virus had such a widespread impact on the world was in 1918 when the Spanish Flu infected about one-third of the world's population. Not only are people dealing with the traumatic experience of job loss, but they're doing it during what is likely to be the most uncertain time of their lives.
If you're feeling anxious and uncertain about your job during these trying times, or know someone who is, understanding the psychology and feelings behind losing a job can help to make the experience easier to navigate. Let's take a look.
What it's like to lose a job
Losing a job can feel similar to the grief of losing a loved one. Psychologists recognise that people laid-off often experience the same five emotional stages of grief – denial, anger, bargaining, depression, and acceptance.
In addition to financial worries, losing a job can have a major impact on your self-esteem and relationships. Even when it's not your fault, such as in a case like this, you may still find yourself questioning your self-worth. This affects your mood which in turn affects your relationships. It all compounds to make a bad situation worse.
Job loss during the COVID-19 pandemic
When it comes to the psychology of losing your job during this crisis, the worries seem compounded, because not only are you stressing about your and your family's future but that of the country as a whole. Will the economy recover? Will your friends and neighbours have jobs when this is all over?
According to Sarah Damaske, an associate professor of sociology, labour, and employment relations at Pennsylvania State University, many people react with anger at their employers when they lose their jobs under normal circumstances. She believes this kind of reaction is unlikely to change even in such exceptional conditions, so know that if you're feeling incensed at your employer, it's perfectly normal.
You might also find yourself feeling guilty – especially as a woman – that you're stressing about yourself and your own circumstances, while millions of people around the globe are in the same or a worse-off position. Again, these feelings are normal, but try to cut yourself some slack. You're living in a scary time where the future is completely unknown; it's OK to worry about yourself.
You can also read more about Building resilience during a time of crisis
Coping with job loss in a crisis
Dealing with job loss during the COVID-19 pandemic is especially difficult, given that all aspects of daily life are out of sorts. Here are a few things you can do to cope during this difficult time:
Stick to a routine
Your daily routine probably looks nothing like it did at the beginning of the year. But no matter how things have changed, it's important to create a new routine and stick to it. With all the uncertainty, having structure can help you feel more in control, reducing feelings of anxiety.
Connect with loved ones
You might not be able to see your friends and family in person, but making time for phone calls, texts, and video chats can be nearly as good as the real thing. A sympathetic ear or a laugh with a friend can make the world seem a little brighter.
Daily affirmations
Every day think of one thing you're really good at and focus on it for the rest of the day. When you're vulnerable, it's important to remind yourself about your own worth. Challenge the negative thoughts you might have about yourself and dwell on your positive qualities. Be gentle with yourself.
Plan for the future
While not many companies are hiring right now, you can still plan and give yourself the best possible chance of finding another job. Work on your CV refine your answers to common interview questions and set goals for when you can actively job hunt, like how many jobs you will apply for each day. Being ready to find new employment will give you a sense of purpose.
Get professional help
If you feel like you're not coping, reach out to a professional for help. You can see a mental health professional in person, talk over the phone, or consult via video chat. These services are still available and are more important than ever.
Overcoming job loss
Accepting the reality of the situation is the first step to overcoming job loss. If you're struggling to come to terms with it, try to find an outlet for your feelings, like keeping a journal or talking to a loved one.
It's also important to practice self-care. Eat well, exercise when you can, and make sure you get all the sleep your body needs. You'll soon start to feel better.
You can also read more about Tools for anxiety and stress relief
Losing your job can seem like the end of the world. The anxiety of not knowing how you'll pay the bills and put food on the table is real. However, try to remember the situation won't last forever. And according to a study published by the American Psychological Association, few people experience enduring psychological effects after losing their jobs. In fact, most end up happier and more fulfilled than before.
Globally, people have experienced mass job losses and worldwide economic turmoil, but human beings are resilient. If you find yourself doubting your ability to cope with job loss, remember that as a South African woman, you have faced so many hardships and have risen above them. This pandemic and its consequences will be just one more thing you'll conquer.