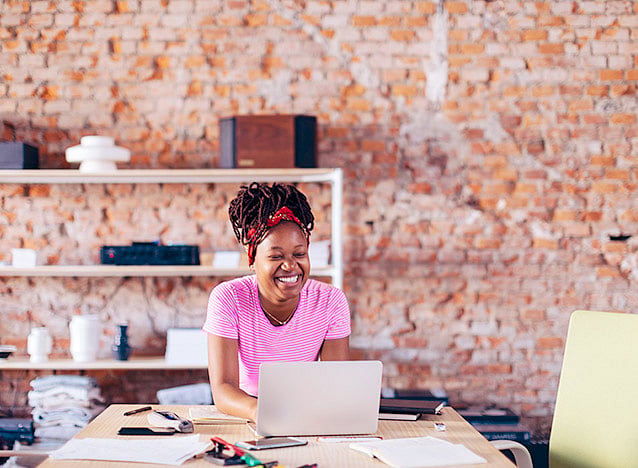 Posted on Sunday, September 13, 2020
Buy these 5 products locally to help save the environment
China and the United States are the two highest producers of CO2 in the world respectively. Steel, cement, mineral processing, and petrochemical manufacturing are among the dirtiest industries in China, and much of what is produced in these industries is exported to our country. Everyday items like beauty products and disposable nappies account for a great deal of environmental waste and pollution because of their manufacturing processes.
Similarly, the US is a major exporter of motor vehicle parts and poultry products to South Africa, costing our economy billions to bring these items in.
But many of us need these items in our day-to-day lives, so how are we supposed to conserve the environment and get by? One small way to make a big difference is to buy local products. By doing this, you can stop many items from being shipped and airfreighted, thereby reducing your carbon footprint. In addition, because local products are often not produced on such a mass scale, there is less chance of funny ingredients ending up in them. And, every time you buy from a local entrepreneur, you're helping that person, their family, and the country's economy. That's why local truly is lekker!
Here are some ideas of products you can buy locally that will make a world of difference to our environment.
1. Cloth nappies
The average child will use nearly one ton of disposable nappies by the time they are potty trained, all of which will end up polluting our lands and oceans. Cloth nappies are an excellent way to have a meaningful impact on pollution reduction.
There are many myths and misconceptions around cloth nappies, like how they're difficult to use and hard to clean. But gone are the days of the old terry towel nappies that needed hours of soaking and scrubbing by hand. Today, modern cloth nappies come in all shapes, sizes, materials, patterns, and colours. Many of them are as easy to use as disposables and require no more than a quick rinse and machine wash to clean.
Let's do a quick comparison between disposables and cloth nappies.
The average child will use between 4 000 and 5 000 disposable nappies before potty training. In comparison, that same child could get by on just 54 cloth nappies until they are potty trained if you wash them every second day. If you're willing to wash every day, you will need just 27 nappy changes from birth to potty trained.
The costs associated with disposable nappies are exorbitant too, with an average cost of over R13 000 over 30 months. A budget stash of cloth nappies, however, can cost just R2 500 over the same period of time. Not only do cloth nappies help the environment and help create a better world for the children who use them, but they also save budgets.
Another bonus of using cloth nappies is you can support local entrepreneurs. There are many local work-at-home moms (or WAHMs) who rely on the income they receive from their cloth nappy businesses to support their families.
Learn more about women leading the way in tech and business
2. Food
In 2018, the United States exported $371 million worth of agricultural, fish, and forestry products to South Africa. This includes poultry meat, planting seeds, tree nuts, and beef – all items available in our own country. It's true that local produce can sometimes be more expensive, but it ultimately costs our country less economically to support local farmers.
One way to buy local produce is to get fruit and vegetables that are in season. Those available out of season are almost certainly imported from overseas.
3. Beauty products
Many of your favourite beauty brands are made in China and imported to South Africa, including Maybelline, Essence, Revlon, Forever 21 Beauty, and more. Over the years, scandals have rocked the make-up world where products made in China were found to contain ingredients like asbestos, high amounts of lead, and mercury. So not only can it be bad for the environment, it could be bad for you and your loved ones in your home.
Buying from a local beauty brand means there's less chance of encountering dangerous ingredients because products aren't manufactured on such a large scale. We have so many amazing local beauty brands that use only healthy, natural ingredients. Why not try them out?
4. Cars
While there isn't exactly an abundance of local car brands, there are plenty that manufacture locally, including Toyota, Volkswagen, Nissan, and Mercedes-Benz.
Buying a car that is locally made means that car never needed to be transported by ship to South Africa. At most, it's taken a journey via truck across our country, which is better for the environment. It also means you're helping people working in these factories to keep their jobs. Plus, it's often more affordable to buy a locally manufactured vehicle because it's cheaper to service and repair them, which can lead to lower car insurance premiums. So more savings for you and your family.
5. Textiles
Cheap imported clothing from other countries may seem attractive, but it comes at a price – one less immediately noticeable but nevertheless more damaging. These imports have had a negative effect on our own textile industry, where many local clothing designers and manufacturers are struggling to get by. It also takes money that could be spent on our own economy and puts it into another country's.
But let's be honest, most people can't afford more expensive clothing, which local items often are. Rather than going all-or-nothing, why not commit to buying one locally-made item of clothing every three months? It might not seem like a lot, but when it comes to saving the environment, every little bit helps. And you'll be helping a fellow South African make a living and support their family. You might also find that locally made products are simply better quality because they aren't produced on a mass scale.
Buying local has so many positive side effects. It's good for the environment, our economy, yourself, and your loved ones. Now that you know how easy it is to support local entrepreneurs, you'll look for ways to do it every day!


Sources: SACNU; Love to Know; Medium; US Trade Numbers; USTR