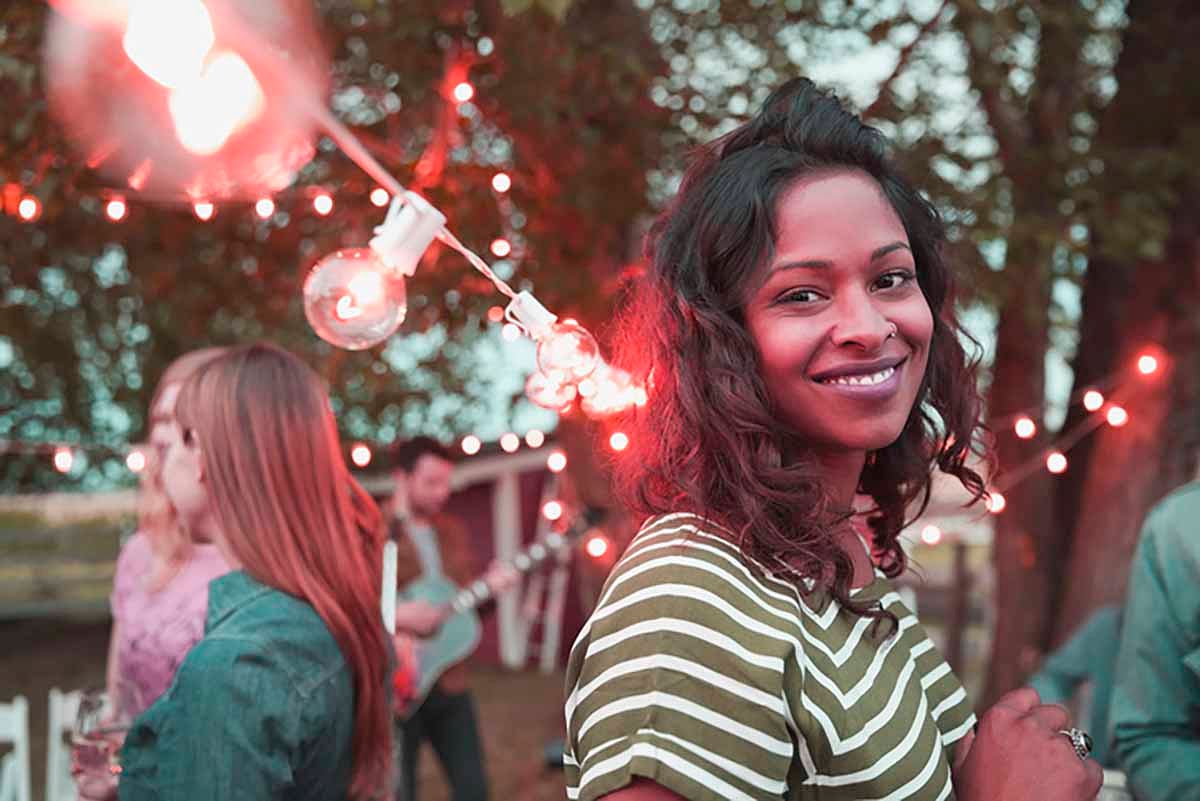 Posted on Monday, December 9, 2019
6 ways to relax, unwind and celebrate this festive season
It's that time of year, things slow down, and it's the ideal time for us to wind down, put our feet up and relax. And the atmosphere is just perfect – festive lights are up, schools are almost out, annual leave is on the cards and the daily routine is almost out the window. So, whether you're at home or away these holidays, the idea is the same – switch off, let go of all the expectations and pressures of the year and fully embrace the days away from the daily grind. Here are a few inspirational ideas in addition to your plans for the festive season.
1. Fabulous feasting
When it comes to bringing people together – food is the key. Whether it's the smoky scent of meat on the braai, a roasting turkey or a meal at one of your favourite restaurants, your taste buds will be in for a treat. And if you're looking for some divine places to try, we've sourced a few like the Deck Restaurant in Johannesburg, Chef's Table in Durban and Belly of the Beast in Cape Town.
2. Musical moments
From parties and concerts to live music, we've got you covered with some great suggestions. The first one is the annual December Afropunk – a two-day event with artists from all over the world. One of the biggest artists on this year's line-up is the American Pop star Miguel who will be joined by many other artists. It's a fun outdoor event you can enjoy with friends. And if you are looking for something to enjoy with family – The East Rand Family Expo is a fun event that caters for both children of all ages and adults – plus, the entrance is free.
3. Holiday reading
When last did you read a book? Get some inspiration during your holiday break. Shonda Rhimes's Year of yes – a memoir that is filled with many life lessons that will definitely help you leap into 2020 prepared to take anything on. And for a little bit of humour, Holly Bourne's How Do You Like Me Now? is the perfect read for you. Lastly, get to know our very own Basetsana Kumalo as she shares her life story in her book titled Bassie My Journey of Hope.
4. A Spa Escape
Indulge in a spa treatment with the girls – get a massage by the pool, sip on cocktails and enjoy catching up. Book a facial, pedicure, manicure and chill in the steam room. This is one of the best ways to ease up and unwind. There are many spas that provide different packages from half to full day packages. One of the spas with branches in most parts of SA is Life Day Spa. There's one in Cape Town, Durban, Johannesburg and Bloemfontein. The best thing about a spa day is that you can go with your partner, friends, family or on your own.
5. Go unplugged
Technology tends to keep us very busy and that's okay because the world is becoming more and more digital. However, during your holiday, if you find that you're unable to switch off or fully relax with your gadgets on – unplug from the online world and live in the moment. Have an uninterrupted day with loved ones, share a good laugh and make new memories.
6. Vacation or Staycation
Whether you've planned to stay at home or booked a flight to a different destination – there's always something for everyone. For those going abroad – this is a perfect time for you to learn a different language, try a variety of foods and meet new people. And for those visiting some exciting destinations in SA, don't forget to take in all the culture and beauty our country has to offer. And lastly, if you're staying in – you can binge on Christmas movies, cook a good meal for yourself, extend your sleep hours and enjoy the long baths.
And there you have it, some great ways to spend this festive season – we hope that you enjoy every moment and make the very best memories.