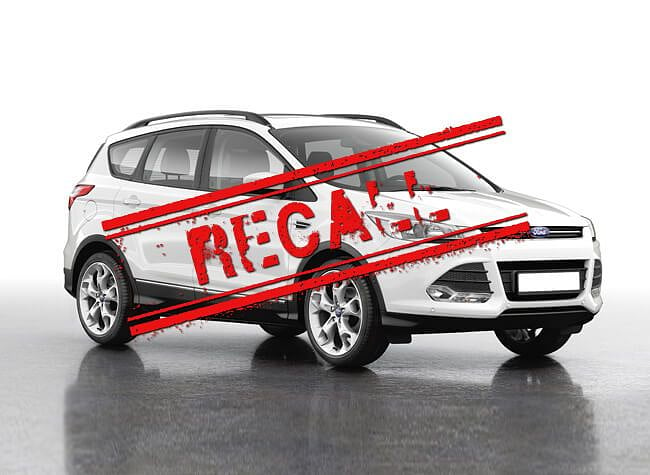 Posted on Tuesday, January 24, 2017
Ford Kuga recall – be in the know
Ford Kugas equipped with 1.6-litre engines, manufactured between 2012 and 2014, are being recalled for compulsory safety checks after a number of them have caught alight.
As a valued client of 1st for Women, we always put your safety first. With this in mind, we urge those who own one of the affected vehicles, to take their vehicle to a Ford dealer as soon as possible. You can also contact Ford South Africa on 0860 011 022.
If your vehicle shows any indication that the engine may be overheating or if there are warnings on the instrument cluster, pull over immediately, switch off the engine, remove yourself and all passengers from the vehicle and for your safety, do not open the bonnet. Emergency services should be contacted first, if necessary, then contact Ford Roadside Assistance on 0861 150 250. Alternatively, you can contact 1st for Women Guardian Angels Roadside Assistance on 0860 10 42 12, because we understand how distressing it can be to be stranded on the side of the road, which is why we are there for you whenever you need us.
We understand that this is a difficult time for Ford Kuga owners, and because 1st for Women puts you first, we have compiled these FAQs to assist you with any queries you may have regarding your insurance. If you require further assistance, please contact 1st for Women on [email protected].
Frequently Asked Questions
1. If my Ford Kuga 1.6 catches fire as a result of the engine overheating, am I insured?
We are covering Ford Kuga 1.6l vehicles affected by the recall.
2. Will 1st for Women insure 1.6l Ford Kugas going forward?
Yes, subject to the vehicle undergoing the safety recall process issued by Ford South Africa.
3. I own a Ford Kuga with 1.6 litre engine manufactured between 2012 and 2014, will my insurance premium be affected?
We derive our insured values from Mead & McGrouther Auto Dealers Guide. If the value is adjusted on Mead & McGrouther, we will adjust our premiums accordingly.

4. Will I be covered if something happens to my car while it is being repaired at Ford South Africa?
Yes, your vehicle will be covered in terms of the cover option that you insured it for.
5. Will I be covered if my 1.6l Ford Kuga catches alight even after the safety check and repair has been done?
Yes, your vehicle will be covered in terms of the cover option that you insured it for.

6. Is the courtesy car I am provided with as a result of this recall covered under my insurance policy?
Ford South Africa has acknowledged there may be part shortages. Should this happen, affected owners will be provided with courtesy cars. Ford South Africa has said it will pay the R1,500 deposit for a courtesy car.
With this in mind, courtesy cars will be provided by Ford South Africa and the insurance for the courtesy car will be arranged by Ford South Africa directly and subject to the terms & conditions of that insurance policy.
If Ford South Africa is unable to provide you with a courtesy car, please contact us on [email protected] as we have negotiated a tailor-made, preferential rate for our valued 1st for Women customers from EuropCar.